If you are planning to visit one of the countries located in central Europe whose landscapes are astounding with a wonderful culture and a noteworthy history then you are thinking of Austria. This spectacular nation is preferred by many people around the world including Mexicans. So, if you are planning to go to Austria you need to bear in mind that by the end of 2022, citizens of Mexico will have to acquire an ETIAS to visit Austria.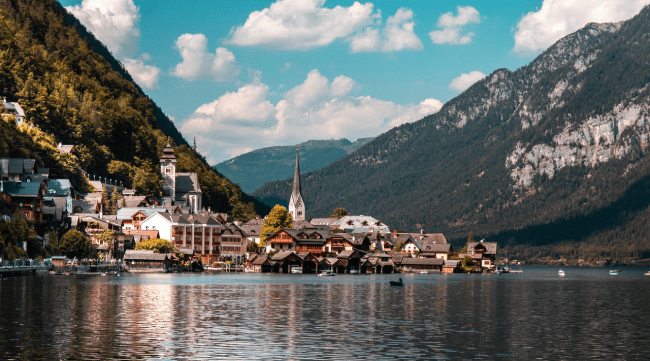 This measurement was taken to make this process easier for all foreigners that are willing to travel to the Schengen region.
If that is your case, you should know what to do to obtain an Austria ETIAS for Mexicans. In order to apply for this document, we recommend you to use iVisa.com that help you spare your time.
Learn more about this procedure in our FAQs, so you can solve all your questions.
Frequently Asked Questions
What is the ETIAS?
The European Travel Information and Authorization System is well known by its acronym ETIAS is an electronic document created by the European Union to strengthen the security of the Schengen Union and to detect any possible threat related to their visitors. It will be available for citizens of Mexico by the end of 2022 so you will need to apply for an ETIAS to enter the Schengen region.
The ETIAS will allow you to stay in the 26 countries that compose the Schengen region for up to 3 months or 90 days.
What other countries have to apply for an ETIAS?
At this time, 60 electable nations will have to solicit an ETIAS to enter the Schengen region, including Mexico.
However, you need to keep in mind that this requirement will be mandatory by the end of 2022 since these countries are not required to apply for a visa right now.
How can I apply for the ETIAS?
If you are willing to request this document, then you can apply online directly from the ETIAS official website. However, it will be a tiring procedure, since you have to fill out many application forms that are complicated to understand.
On this ground, we suggest you use iVisa.com since it is fast, simple and will save you time. If you choose this option, all you will need is:
Your personal information. That includes your passport.
Your current email address.
A valid payment method. That includes your credit/debit card or Paypal account.
As we said before, you can go directly to the ETIAS official website, but you will have more paperwork to do. That's why we recommend you iVisa.com that will make this procedure easier for you.
How much does the iVisa.com procedure cost and how long does it take?
It is complicated to provide the official costs since the ETIAS document will be launched by the end of 2022, so the price will vary until the day arrives. However, what we can assure you are the options that iVisa.com offers for this kind of procedure. These are:
Standard processing option: It is an affordable alternative, but you will have to wait for more time.
Rush processing option: It will help you to obtain the ETIAS for less time, but the price will rise.
Super Rush processing option: You will receive your paper rapidly than the other two options, but it is the expensive one.
How do I apply with iVisa.com?
Take into consideration that this procedure is not as difficult as it might sound. You can apply for the ETIAS directly from the official page but it will take more time to do so. Thereby, iVisa.com will help you to spare time and effort since we work with the best professionals that will help you with it.
These are the steps you will need to follow:
First, you have to fill out the application form. In the same way, you have to pick the delivery option of your preference.
Secondly, you have to select the payment method
Finally, you have to click on "submit" to complete this process.
After that, you don't have to worry about anything else. If you submit all your data, but you realized that you made a mistake, you can contact iVisa.com's customer service.
Is it risky to apply with iVisa.com?
Absolutely not! You can trust iVisa.com as most of our satisfied customers have done. Our platform is completely secure so your information will be protected. If you still have some doubts, you can read our reviews.
If I have any other questions, can I contact you?
Without a doubt! Our support assistance will answer any question or doubt that you have at any time.
Austria awaits, Get there easier with iVisa.com.