If you want to discover more about a country that has a lot of cultural richness and characteristic Baroque architecture, then Austria could be your preferred option. Also, if you are a citizen of the Solomon Islands, soon you'll only need to obtain an Austria ETIAS to enter this country and nothing else.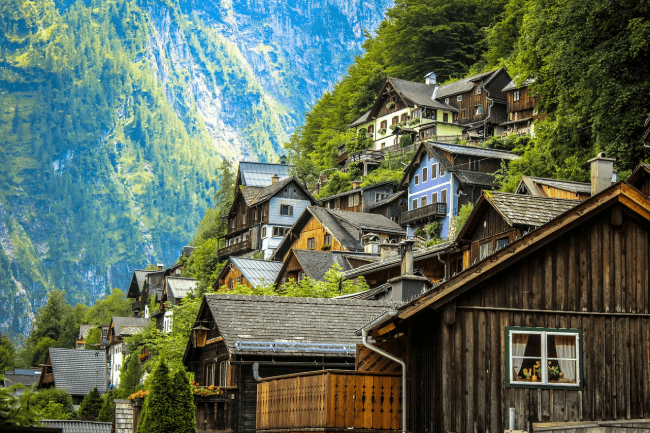 There might be some information about the Austria ETIAS that has not been officially released yet, but it doesn't mean that there are not enough details to apply. You can learn a lot about the Austria ETIAS for the Citizens of Solomon Islands by reading this article.
We also want to remind you that you can apply using iVisa.com's application form to enjoy a reliable and quick process that will save you effort and time.
Frequently Asked Questions / FAQs
What is an ETIAS and how does it work?
The European Travel Information and Authorization System is better known as ETIAS, and it is an official electronic system that will offer a mandatory document by 2022 to control the entry of all the foreign travelers that arrive in the Schengen Area since many of them don't require a visa. This document was also created to obtain better control of illegal entry and to avoid security threats to the Schengen Zone.
The ETIAS system works similarly to the U.S. ESTA because it has an online platform that gives you an electronic document to enter the Schengen Zone. It allows you to move freely between any of the Schengen countries.
The ETIAS can be used for leisure or business purposes, but in case you decide to study or work for more than 3 months (90 consecutive days), then you'll need to apply for another type of document.
How many countries can apply for the ETIAS?
First of all, you should know that ETIAS is a European system, so it's not exclusive to Austria, but for other countries too. The countries that allow you to use the ETIAS are those that belong to the Schengen Economic Area.
Not all foreigners wanting to travel to countries like Austria will be able to apply for ETIAS permission because this requirement is only available for 62 countries. These countries are currently visa-free, but they will, therefore, be required to get the ETIAS to enter the Schengen Zone. The Solomon Islands are part of these countries, so if you have a Solomon passport, then you might want to apply for the ETIAS before entering Austria or other Schengen countries.
What requirements are necessary to apply for the ETIAS?
We recommend you to apply with iVisa.com if you want to evade a long list of documents and a tiring process. This company simplifies the ETIAS procedure, and you have proof of that with the following list of documents:
A valid passport.
Your current email address
A debit/credit card or a Paypal account to pay for the fees while applying online.
As long as you apply with iVisa.com's service, you'll just need the previous requirements, but if you use the ETIAS official website, then you might need more paperwork.
What are the prices and the processing times with iVisa.com?
It's not possible to offer all the details about the prices because this document is too recent. But, what you can know is that with iVisa.com you can choose one of the 3 processing options available. These options have different prices according to your needs and your budget. These are:
Standard Procedure: This is the most requested because it's the least expensive, but it has the longest waiting time.
Rush Processing Procedure: With this alternative, you will wait for less time, but the price for processing your Austria ETIAS will be more expensive.
Super Rush Processing Procedure: this is the most expensive option but it has the fastest processing time.
How can I apply for the Austria ETIAS?
By apply using iVisa.com's service you'll just need to complete three easy steps:
First, fill in the first questionnaire with your basic information. In this part, you also have to choose a processing alternative from the options mentioned above.

Second, review step one and make the payment using your credit/debit card or a Paypal account.

Third, attach the documents required and click on 'Submit' to finish the process.
If you're ready to start, then click this link. Once you finish it, you'll just have to wait for your ETIAS, which will be delivered via email. Remember that if you need assistance, you can contact our support service, which is available 24/7.
What if I made a mistake while completing my online form?
Please try to be careful while filling in the online form. Entering invalid data may result in your application being rejected, which is why we insist you review your information before sending the application form. If you realize you made a mistake while filling in the online form, then please contact us ASAP via online chat or by sending us an email to help@ivisa.com.
Keep in mind that this is possible only before your ETIAS is issued. Once your document is sent and issued, it's impossible to correct any mistakes.
How much time is necessary to apply online?
iVisa.com's online form is quite easy so it shouldn't last more than 20 minutes. You might even need less time depending on how skilled you are with online forms, but it's still recommended to do the entire process carefully. Remember that if you need your Austria ETIAS as fast as possible, then you can simply apply with the Super Rush processing.
Can I enter any EU country with an ETIAS?
Please remember that you cannot enter any EU country with an ETIAS as you can only enter the Schengen Zone countries with this travel requirement. You might need a paper visa to enter other EU countries.
Is it secure to apply with iVisa.com?
Yes, for sure! iVisa.com has an incredible work team and a modern system that prevents any unauthorized access to your personal data. If you're still not sure, then you can always read our reviews.
Where can I find more information?
If you want to obtain personalized information or you have other questions, then you can contact iVisa.com's customer service center, or take a look at iVisa.com's website.