Visiting Austria is a great cultural experience. Vienna was the center of the Austro-Hungarian Empire and there are plenty of incredible historical buildings open to the public, like the Schloss Schönbrunn. This was the summer imperial residence that has majestic gardens and even a zoo, very popular among international tourists. We invite you to visit Austria and check on the new entry guidelines.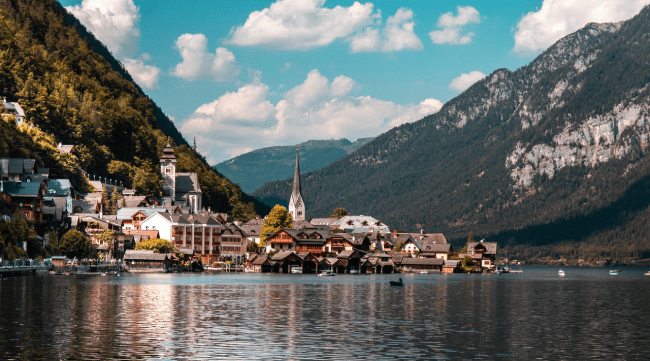 Austria, as part of the European Union, is implementing a new requirement for visitors, which is called ETIAS. This new electronic system will be required for all countries exempt from a visa to the Schengen area, which includes Argentina.
However, iVisa.com is here with some extra help. You can apply to ETIAS through a simple, fast, and trustable service in iVisa.com's platform.
Can't wait to travel to Austria? Then keep reading about the ETIAS.
Frequently Asked Questions (FAQs)
What is an ETIAS?
ETIAS is the European Travel Information and Authorization System. This is an authorization document available through an online form. ETIAS are required for all the countries that don't need a Schengen visa. This new system is supposed to gather travelers' information which will prevent higher crime rates, irregular immigration, and terrorism.
Go to the application page and begin with your ETIAS!
I'm an Argentinian citizen, should I get an ETIAS?
Yes, you must get an ETIAS as a citizen of Argentina. Visiting Austria or any other Schengen country is easy if you obtain an ETIAS. The process is done 100% online and you just need an Internet connection.
In case you are wondering if the countries on your itinerary are part of the Schengen agreement, go to iVisa.com Visa Checker and confirm the travel documents you need, in addition to the ETIAS.
Is Austria ETIAS valid for multiple trips?
Yes, you can have multiple trips with your ETIAS, not only to Austria but to the 26 countries in the Schengen space. But take into consideration the following:
1.The ETIAS is valid for 3 consecutive years.
2.You can stay in the Schengen zone for up to 90 days.
Austria is waiting for you! Start your ETIAS now.
What is the required information for ETIAS?
Complete the electronic form with your details such as name, address, date of birth, among others. You should also answer questions about criminal records, health conditions, and trips to risky countries. All your information will be cross-checked with other international databases like Interpol, just to ensure the veracity of your answers. Also, have the following:
A passport scan.
Email address that has to be valid.
Payment options, pay iVisa.com's minimum fee with a Paypal account, or using acredit/debit card.
Not sure you have the right requirements? Then write to the customer service team to clarify this issue.
What are the processing times?
Time is valuable for our clients, therefore, you can choose between these next options:
Standard, the average waiting time for your ETIAS.
Rush, a rapid alternative in case you are in a hurry.
Super rush, for the highest price you get the quickest option.
Which are the steps for the Austria ETIAS?
1.Answer the electronic questionnaire with your personal information and select a processing time (Standard, Rush, or Super Rush).
2.Double-check your information and don't leave blank spaces (if applicable). Proceed with payment by choosing between a credit/debit card or a Paypal account.
3.Attach the scan of your passport.
Getting your ETIAS is easy! Start now here.
What will I receive in my email?
You will receive an email with your Austria ETIAS. Keep the email with you when entering Austria. The immigration officer will request the ETIAS, so have all your correct documentation at all times.
Austria is a fantastic country and we are sure you want to visit soon. So continue by applying for your ETIAS.
I have children in my group, do they also need an Austria ETIAS?
Nobody is exempt from an Austria ETIAS, no matter age. Children will need ETIAS when entering the Schengen zone, every person in your travel group will be required an ETIAS.
Get your children ETIAS now, here.
Can I trust iVisa.com?
Of course, you can! iVisa.com is a specialized company in all sorts of travel procedures and the ETIAS is part of their star products. iVisa.com provides quality service that can you verify through the customers' reviews.
Who should I contact for further info?
Contact the iVisa.com support team who are available 24/7. You can also reach out by email, writing to help@ivisa.com.
We also invite you to explore iVisa.com main page for further details of any other travel document you might need.
Apply with iVisa.com and travel to Europe!