Salzburg in Austria is an excellent city for tourists. This is where the magnificent Mozart was born and since 1997, Salzburg is a UNESCO World Heritage site. Enjoy the Hohensalzburg Fortress or the Salzburg Residenz Palace that are part of the vibrant Austrian cultural heritage. Still, if you want to visit Austria be aware of the new entry guidelines for non-EU visitors.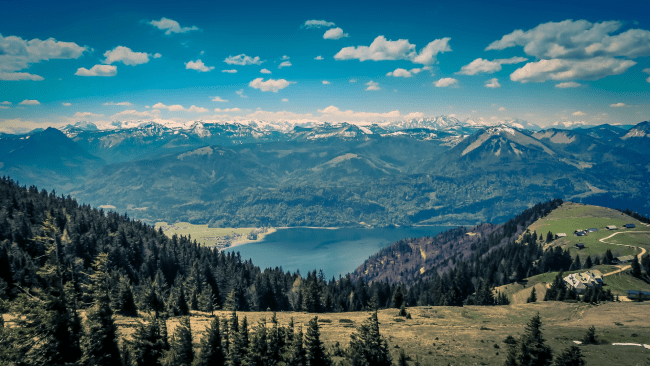 Citizens of Brunei who would like to visit Austria will need to have an ETIAS beforehand. This new process is required for countries that are exempt from a visa to the Schengen area, which includes Brunei. The European Union is implementing this procedure not just for Austria but for all the countries part of the Schengen agreement.
Start your ETIAS with iVisa.com, as we offer you a fast, simple, and 100% reliable service. Completing this online form will get you to Austria very soon.
Read more about this in our next FAQs.
Frequently Asked Questions (FAQs)
What is an ETIAS?
European Travel Information and Authorization System or commonly known as ETIAS, is the new process mandated by the European Union. The 62 countries that don't have to apply for a Schengen visa will need to get an ETIAS.
All the information gathered with the ETIAS will be used to safeguard European borders by detecting and stopping threats that could increase crime, irregular immigration, and terrorism.
Go to the application page and begin with your Austria ETIAS!
I'm a Brunei citizen, can I get an ETIAS?
Yes, citizens of Brunei can get an ETIAS. Brunei is among the countries visa-free to the Schengen area, therefore, an ETIAS is required. The ETIAS will give citizens of Brunei access to the 26 countries in the Schengen zone, including Austria. We recommend using the iVisa.com Visa Checker in case you are visiting several countries in Europe and you want to know if they are part of the Schengen deal.
It's time to pack your bags and start your European trip! Get your ETIAS now!
Is Austria ETIAS valid for multiple trips?
For sure. There are no limits to the number of trips you could take to the Schengen area. However, check carefully the next parameters:
The ETIAS is valid for 3 consecutive years.
90 days is the maximum stay in the Schengen countries.
Start your ETIAS now! Austria is waiting for you!
What is the required information for ETIAS?
Start your application by completing all the information required. From name, address, and parents' information to questions referring to criminal past, medical state, and anything relevant for EU immigration. The data from your application will be cross-checked with international databases, like Interpol, so give truthful answers. Also, get the following items:
A passport scan with a clear view of your photo and information.
A valid email address.
Payment options, get your payment through a Paypal account, or using a credit/debit card. [iVisa.com] will only charge you a minimum fee to get your ETIAS.
Contact the customer service team in case you are unsure about the requirements.
What are the processing times?
Time is a top priority for iVisa.com, therefore, you can pick the service that suits your desired waiting time:
Standard option, a moderate waiting period to get your Austria ETIAS.
Rush option, quicker service for a fair price.
Super rush option when your trip is very soon and you can't wait to have your ETIAS.
Which are the steps for the Austria ETIAS?
Just get through the next three steps:
Respond the electronic form with personal information and select a processing time.
Review your answers and don't leave blank spaces (if applicable). Proceed with payment using a credit/debit card or Paypal.
Attach the scan of your passport and any other documents required.
Fast and simple with iVisa.com! Start now here.
What will I receive in my email?
The ETIAS document will arrive at your email. Keep the authorization document with you when entering Austria as airport officers will require it. The final decision for your entry depends on European Immigration so have all your documentation with you.
I have children, do they also need an ETIAS?
Yes! Everybody in your travel group, no matter their age, needs an ETIAS to enter the Schengen countries. Please, don't forget to get an ETIAS for all your children before your trip.
Get your ETIAS now, here.
Can I trust iVisa.com?
Plenty of travelers around the world have trusted iVisa.com's services. iVisa.com handles the ETIAS process with high safety standards. Refer to our clients' opinions about iVisa.com's quality.
Who should I contact for further details?
Reach out to iVisa.com support team who will gladly take upon your questions 24/7.
Apply with iVisa.com and travel to the Schengen countries!