Traveling is a pleasure that doesn't age, especially since it's the favorite hobby of many. For this reason, exploring European countries as peculiar as Austria can be a challenge if you don't take into account the documents required to enter when you arrive at the airport. That is why you cannot forget to apply for an Austria ETIAS when you visit this country and if you want to know where to apply for an Austria ETIAS for Citizens of Saint Vincent, then we invite you to keep reading this article.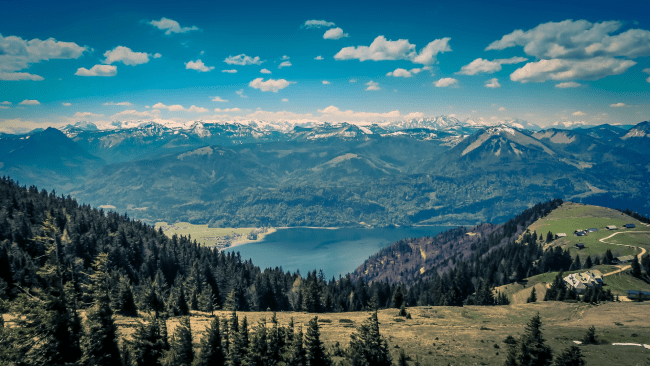 There's part of the information about the Austria ETIAS that isn't official yet, but you can learn other important factors such as the list of requirements and also how to apply with an online application form like the one you can find on iVisa.com's website.
Keep reading the following FAQs to learn more about it.
Frequently Asked Questions
What does it mean ETIAS?
If you're wondering what is the meaning of the ETIAS acronym, then you mightn't know that it stands for European Travel Information and Authorization System, a system that will be obligatory by 2022 to track all the foreign citizens that enter the Schengen Area since many of them don't require a paper visa. The Schengen authorities also created this system to control illegal immigration and to avoid possible security threats.
The ETIAS system is very similar to the ESTA program because it has an online platform that offers you an electronic travel authorization to enter the Schengen Zone. It permits you to enter and move freely between any of the Schengen member states.
You can use this document for business or entertainment purposes, but remember that if you want to study, work or remain in-country for more than 3 months, then you must apply for another type of permission.
How many countries need to apply for an ETIAS?
This program is only available for 62 countries, so not all travelers wishing to enter countries like Austria will be able to have it. The countries that can apply for this document are visa-free. An example of it is Saint Vincent, which is also one of the eligible countries, so if you have a Saint Vincent passport, then you can get the Austria ETIAS.
What documents do I need to apply?
Something great about iVisa.com's service is that it makes the ETIAS process a lot easier, beginning with the fact that you just need to meet these requirements:
A passport with a scanned copy of the information page.
A valid email address to get your Austria ETIAS
A debit/credit card or a Paypal account for payments.
As long as you apply with iVisa.com's service, these requirements are necessary. But in case you decide to apply with the ETIAS official website, then remember that the list of documents may be longer.
What are the prices and the processing times for the ETIAS?
As you've just read, this document is quite new and it'll be mandatory by 2022, which is why we cannot give you full details about the prices yet. But, what we can do is to give you important details about the processing options that iVisa.com generally offers. By reading this information, you can get an idea of the upcoming prices and you might even be ready to decide the best one for you:
Standard Procedure Option: this alternative has the least expensive price and an ordinary waiting (you'll wait just a few days).
Rush Procedure Option: with this option, the price increases but it has a faster processing condition.
Super Rush Procedure Option: with this alternative, you can enjoy the fastest processing time as long as you accept that the price is also the highest. It's recommended for emergencies and people who just don't like to wait.
How can I apply for the Austria ETIAS?
The official online form to apply for this document isn't difficult either, but it's still more useful to apply with iVisa.com's service because you avoid time-consuming questionnaires and a long list of documents required. These are your steps with iVisa.com's form:
First, fill in the initial questionnaire and select the processing alternative you prefer.
Second, check all of your information and confirm that everything's well-written so you can pay for the fees with the Paypal account or the credit/debit card.
Third, upload the documentation iVisa.com required to the online form and send it by clicking the "submit" button.
You're free to click on this link if you want to apply for your Austria ETIAS.
How much time do I need to apply for the ETIAS?
iVisa.com's online form has an effortless software, so you'll complete all the 3 steps in around 20 minutes or less depending on how skilled you are with forms, but keep in mind that this one is quite easy. However, we'll always recommend finishing this process carefully and without any rush. If you want your ETIAS as soon as possible, then don't forget to select the Super Rush procedure option.
What is the difference between the EU and the Schengen Zone?
It's important to learn the difference between the EU and the Schengen Area. First of all, the ETIAS is only necessary for the countries that belong to the Schengen Zone, not for all the countries in Europe or that belong to the EU. Remember that the European Union (EU) is a political union that currently has 28 member states and it was created to unify the continent. These 28 members can make decisions about important topics like policymaking, but these are bound to legislative authorities of the EU. That's why EU citizens have the freedom to work, study, live, and retire in any EU country, but that's only available to EU members.
So remember that the EU is not the same as the Schengen Area. Schengen members are the ones that signed the Schengen Agreement and operate with no internal border controls. That's why these nations have free movement between them.
26 countries belong to the Schengen Agreement at the moment, and a lot of these nations belong to the European Union (EU) as well. But, two EU countries, the UK and Ireland, aren't part of the Schengen Area.
It also happens that some countries are part of the Schengen Area, but they're not part of the EU. These are Iceland, Norway, Switzerland, and Liechtenstein.
Can I enter into any EU country with an ETIAS?
No, you cannot enter any EU country with an ETIAS, you can only enter Schengen member countries with this requirement. Don't forget that you might need a visa to enter other countries that aren't part of the EU.
Is it reliable to use iVisa.com?
iVisa.com has an incredible security system, so you can feel safe by applying with iVisa.com's online form. If you still have doubts about it, then we invite you to read these reviews.
Where can I get more information?
Do you still have more questions about this process? Then you can contact iVisa.com's customer service page to obtain a personal assistant, or you can check iVisa.com's webpage for more FAQs and other useful information.