Are you a citizen of Oman wondering whether you need a visa to go to Austria or not? In case your answer is yes, then you have come to the right place. This article is designed to give you straight and clear information about everything you need to know for your next trip to Austrian territory.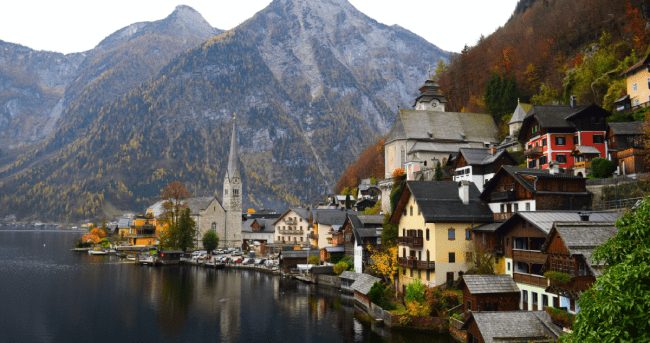 As a citizen of the Arabian Peninsula of Oman, you will need a Schengen visa to enter Austria. Whether your travel reasons are for business purposes or your dream holiday, this documentation is strictly required to enter this country. That's why, at iVisa.com we provide a professional service and advice to help you through the process of applying for the Austria Schengen Visa for Citizens of OMAN.
Frequently asked questions
You will find below more information about how to proceed. iVisa.com is committed to giving you the best service and all the assistance that you may need throughout this process.
So how does the process work to get the Austria Schengen Visa for Citizens of OMAN?
First, fill out all your details in the iVisa.com application form ,then choose a processing time that is suitable for your travel needs.
Second Make sure all the details you entered are correct, after verifying you can pay the fees online using debit or credit card.
Third The last step is to scan and upload your passport and other documents. After that, Click on the "submit" button.
Due to time constraints or other reasons, do you need to expedite your visa issuance faster?
You can also choose the option to apply in advance. This option will help you to get a travel document on time without any errors. We just need your travel dates and we will make sure to get your document ready by the time you need it.
Get started on your application now.
Which types of Documents do I need to apply?
To apply for the Austria visa you will need the following documents:
A passport that has at least 6 months of validation.
Your email address for you to receive your Visa.
Your professional photo, iVisa.com professional service can help you to get one.
Valid Payment options like Debit or Credit card to pay fees.
What are the processing times and prices?
Standard processing time: Most affordable option - longest processing time.
Rush processing time Mid-priced, and faster processing of your visa.
Super Rush processing time Highest price for the fastest delivery option
Is it safe to use iVisa.com to get my Austrian Visa?
Yes, it is safe to use iVisa.com as your service provider. You can entrust your data with us and feel assured. The reviews will tell you the quality of work we do for our customers.
I have more unresolved questions, where can I find more info?
You can always contact our customer service team for any further questions.. We are available 24/7 to answer any additional questions, guidance or any doubts you may have. We appreciate the value of choosing iVisa.com and that is why we strive to make you feel you're in good hands.
iVisa.com Recommends
From imperial palaces to streets full of art and culture, from the great Alps to the beautiful waters that bathe these lands, as if it were a poem, to travel through this country and get to know its culture is to witness a connection between the past and the present. There in the Austrian lands where beauty blends so deeply with history, travelers find many answers and new ways of understanding the world. This wonderful country is famous for having some of the most magnificent castles still well preserved. Palaces and fortresses such as Festung Hohensalzburg, Burg Hohenwerfen, and others stand out among the almost cinematic natural paradises that can be found everywhere in the country. Paradisiacal places can be found everywhere because 62% of Austria is covered by the Austrian Alps. Austria boasts a great connection between nature, beauty, and history.
A connection that you will surely want to experience because if one thing is certain: there are many reasons why Austria is such a special country and adding to this the reasons you have to visit this beautiful country. Surely an adventure awaits you with many gifts, and in the end, wonderful stories to tell.