Coronavirus vaccines aren't impossible to get nowadays, and that's why millions of them have been purchased and administered in many countries around the world, including Austria. These vaccines give us hope that sooner than later the world's populations could become COVID-19 immune.
Many nations like Austria are working hard to launch a "vaccine passport" or "e-Vaccination certification".
The Vaccination Passport Austria won't be as hard to get as you think. This process will be completely online, and it won't ask you to spend much of your time. To help you clarify this topic, we wrote this article with the key factors to take into account before getting the vaccine certificate. At iVisa.com, we're ready to help you get your Vaccination Passport Austria.
Note: Since July 4th, 2022, the Austria Pre-Travel Clearance is no longer necessary to enter the country.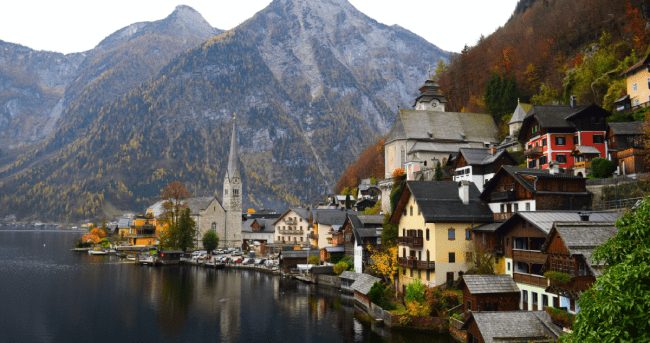 Frequently Asked Questions
What is the vaccination certificate and what other required items do I need to visit Austria?
A vaccination certificate is a document that proves that you've tested negative for or been protected against coronavirus and other infections if necessary. This document can be digital (QR code, app via phone, etc.) or physical (small paper card, personal letter, etc.). You can carry it with you and display it if required. For example, you could show it to the officers before boarding an airplane.
The COVID-19 pandemic is still present, which is why the main purpose of the Vaccination Passport Austria is to guide authorities to have better control of foreign entry. It also allows anyone (while having this document) to enter businesses and therefore, help with tourism and the economy.
As for the items and documents required, it can vary depending on your country of origin. Nevertheless, there's a shortlist of items you must consider before getting the Vaccination Passport Austria:
A Health Declaration, as the vaccine passport will be the same as the health declaration but with a few updates (like stating you've been already vaccinated).
Your passport.
A valid email address to receive the information.
Credit or debit card, or a Paypal for payments.
Do I need a COVID vaccine or vaccination certificate to enter Austria?
No, you don't need a COVID vaccination certificate to enter Austria. Since information may change quickly, we advise you to follow up on the latest Austria travel updates and/or contact your local embassy.
Do I need to take a COVID-19 PCR test before traveling to Austria?
COVID test requirements: There are no testing requirements.
Do I have to quarantine once I arrive in Austria?
Quarantine requirements: There are no quarantine requirements.
How much does this document cost and when can I get it?
We're still working hard to offer you price information related to the Vaccination Passport Austria. But, to give you a general idea about that, consider the following processing speeds for the Health Declaration (remember that both documents will basically be the same):
Standard Processing:

24 hours

-

USD $18.49

.
Rush Processing:

8 hours

-

USD $35.99

.
Super Rush Processing:

4 hours

-

USD $59.99

.
Is iVisa.com safe?
Yes, iVisa.com ensures the security of all your private information, meaning that we won't put any data you give us through our online platform. Besides, if you need assistance while completing the process, you can always reach out to our customer service team.
Where can I get more information?
If you still have questions related to the vaccine passport, we suggest you check this FAQ page. On that page, you'll get the most important information to travel to Austria while the coronavirus is still around. In case you prefer personal assistance, you can always contact us here.
iVisa.com Recommends
Austria is a European country recognized for its highly mountainous territory due to the presence of the Alps. It's also famous for sharing borders with 8 countries in total, including Slovakia, Hungary, and the Czech Republic. This beautiful country is considered one of the richest in the world thanks to its high-living lifestyle. Plus, it's a must if you're looking for a place to fall in love with history, architecture, antique buildings, and stunning landscaping thanks to the Alps and their white-capped mountains.
You cannot visit Austria and not go to its capital city, Vienna, which is also the largest city. For many years, Vienna was a strategic shipping location thanks to its location between Western and Eastern Europe. This capital city is excellent for art and history lovers as it has many museums and historical places. For example, here you can visit the Museum of Art History or Kunsthistorisches Museum. You can also visit impressive palaces like the Imperial Hofburg Palace. Not to mention that Vienna has around 16 unique historical buildings that can help you understand its history better.
Get your documents with us and prepare yourself to visit this fascinating country!