With stunning natural reserves and a staggering number of species recorded in its vast rivers and desert terrains, Botswana is the perfect destination for travelers with a love of nature. Check out our recommendations for music and sport-themed activities that can also be enjoyed in this African paradise.
Of course, you can't set off without first checking the Botswana Visa Requirements, so let's find out more in this blog, or don't hesitate to take a look at the FAQ section.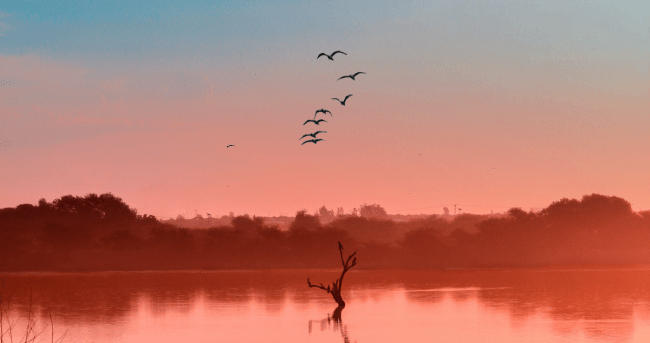 Frequently Asked Questions
What is the Botswana eVisa, and how do I apply for it?
This visa is a legal requirement for citizens of almost 90 countries. Travelers from over 100 nations are eligible to enter Botswana with a Visa on Arrival. However, those without this allowance must apply for an entry permit in advance. If you've used the Visa Checker tool on the iVisa.com website and already know that you need to apply for a Botswana eVisa then you can get started with your iVisa.com application now.
What do I need to have to apply for the visa?
One of the most vital Botswana Visa Requirements is your identification document. We can only accept a passport for this application, so check that yours is in date and not due to expire at any time in the 6 months before or after your travel dates:
Valid passport.
A working email address.
Payment card.
What are the average costs and processing speeds?
We suggest that you apply for your visa as soon as possible- the reason being that you can benefit from the Standard processing fee, which is considerably more budget-friendly than our express services. If you can't help but travel at short notice, then you can relax because we also offer Super Rush processing:
Standard Processing Time:

USD $86.99

-

5 Business Days

.
Rush Processing Time:

USD $149.99

-

3 Business Days

.
Super Rush Processing Time:

USD $188.99

-

1 Business Day

.
Learn more about Botswana Visa Requirements at iVisa.com.
Can I trust iVisa.com?
When it comes to providing a top-class travel document processing service, iVisa.com can be trusted to support you through the application process. Our agents process so many applications that they could guide you through them with their eyes closed.
If you want to learn more about Botswana Visa Requirements before you get started, or are simply interested in finding out about other customer experiences, head over to the customer review page.
Where can I find more information relating to Botswana Visa Requirements?
Our customer service agents are available at any time of the day or night to answer your questions about Botswana Visa Requirements. Whether you're not sure about eligibility, or simply want to discuss the application, you can get in touch with them by email or chat.
iVisa.com Recommends
Music-lovers and musicians alike will have a blast in Botswana thanks to the range of different types of melodies, instruments, and genres of its growing music industry. This part of Africa is recognized around the world for its safaris, deserts, and rivers teeming with fish. However, the cultural depths of this nation provide visitors with an amazing opportunity to learn more about its people through rhythm and sound. Tswana music is predominantly vocal, and travelers can hear fine examples of its enthusiastic choirs when passing any church door.
There are also a huge amount of different dance styles, which reflect the different communities that have been brought together in the region. If you're planning a trip to Botswana in July, then a stop off in the north-eastern town of Selebi-Phikwe is essential to enjoy the annual National Music Eisteddfod. This festival is a celebration of all kinds of music in the country, and singers from all over flock to the town to join the chorus. If you time your visit right, you might even be in town for Botswana's longest marathon, which has been held there since 1985. Its route has been identified as one of the best in the world and is internationally accredited by the International Association of Athletics Federations, meaning that you'll see sporting athletes from around the globe at its events.
So start planning your next adventure to Botswana now that you're sure about the Botswana Visa Requirements!