Dominica is a country located in the Caribbean that is well-known for its beautiful beaches and breathtaking scenarios where you can take that selfie that you always wanted to take. It is a small island which makes it possible to discover the whole country in one week. Its official language is English, making a great option to visit.
As you can see, there are many reasons to explore this wonderful country, yet you should know the new travel measurements taken to control the COVID-19 outbreak. You may know that the current pandemic has occasioned a great crisis worldwide. That is why the Dominican government announced that all visitors must present a Health Questionnaire to enter the country. If you don't show it when they ask you to do so, you will have some consequences and won't visit Dominica.
Fortunately, you can complete the Dominica Health Questionnaire online by yourself, but it may be challenging to understand due to its complicated language. Some fields may need the help of some professionals. That is why we recommend you to use iVisa.com since we count on the best team to take care of your information and bring you the best service. You won't have to present many requirements, but provide us your trip information, the result of the COVID-19 PCR test, and your data.
If you want to learn more about this new document and how iVisa.com will help you obtain it quickly, you should read this article.
Note: Since April 4th, 2022, the Dominica Health Questionnaire is no longer necessary to enter the country.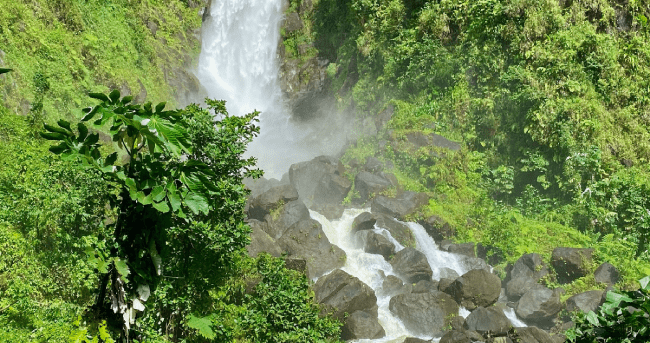 Frequently Asked Questions
What is the Dominica Health Questionnaire?
It is a required document that all international visitors must present when they arrive at Dominica. The Dominica Health Questionnaire will help the government know the medical status and the necessary information if you or other travelers were contagious by a suspicious passenger.
In this document, you must testify that you haven't had any symptoms 72 hours before the trip.
The good news is that you will have to do it online from home, yet you will need iVisa.com to help you to complete it. However, you will also have to stay in quarantine for at least one week when you arrive in Dominica.
Do I need a COVID-19 vaccine or vaccination certificate to enter Dominica?
No, it is not necessary. As of today, COVID vaccination passports or certificates are not mandatory to enter Dominica. Since information may change quickly, we advise you to follow up on the latest Dominica travel updates and/or contact your local embassy.
Do I need to take a COVID-19 PCR test before traveling to Dominica?
COVID testing requirement: There are no testing requirements.
Do I have to quarantine once I arrive in Dominica?
Quarantine requirements: There are no quarantine requirements.
How many times will I be able to enter Dominica with this document?
You will only have access to visit Dominica with the Health Questionnaire ONCE. That means that it is for a Single Entry. In case you need it for more than one entry, you will have to complete a Dominican Health Questionnaire again.
What are the processing times and fees if I use iVisa.com?
iVisa.com has prepared three different options for you to select, depending on your budget. These are the following:
Standard Processing Option: It costs

USD $26.99

, and you wait

24 hours

.
Rush Processing Option: It costs

USD $49.49

, and you wait

8 hours

.
Super Rush Processing Option: It costs

USD $83.99

, but you will only have to wait

4 hours

.
What steps do I have to follow with iVisa.com?
If you choose iVisa.com to start with this process, you won't have to worry about a long procedure since we have created a noncomplicated way to follow it. You will have to complete the short application form where you fill in information about yourself and your trip. Then follow with the payment method and submit it. You will have to wait depending on the processing option and you will receive your Health Questionnaire in your email.
How long is the Dominica Health Questionnaire valid for?
Since you receive it in your email address, it counts with a validity of 30 days after arrival.
Is it safe to use iVisa.com?
It is pretty safe, indeed! iVisa.com has one of the best security platforms that will protect your information from any third-parties. Our professional team will do everything for you while you wait at home. You will also have the opportunity to check our reviews to have peace of mind.
Can I get in touch with you if I have more questions?
For sure! You can contact us whenever you want, or send us an email to [email protected]