Iceland ETIAS Travel Authorization: Apply now
Iceland ETIAS Travel Authorization: Apply now
Last updated: September 2023
If you plan to visit Iceland, you must learn about the Iceland ETIAS. From 2024 onwards, all visa-free travelers will require this new document to access Iceland. The ETIAS visa waiver system will unlock the treasures of this Nordic island nation and allow you to freely explore the Schengen area.
This article has all the crucial details about the ETIAS application covered, its requirements, eligibility, and costs. Let's prepare for your fantastic journey and secure your ETIAS for Iceland!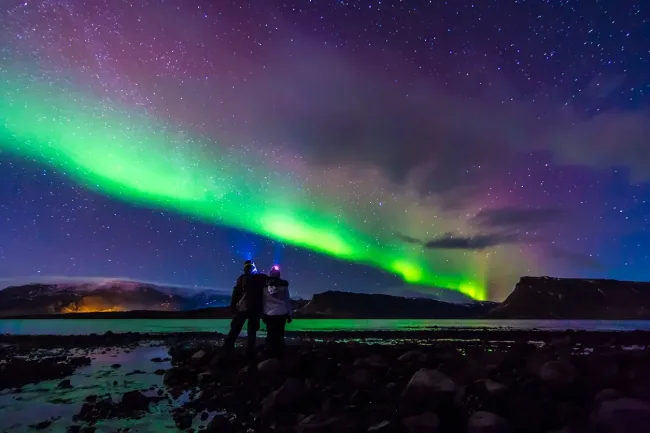 Schengen Area: What is the ETIAS Iceland?
The acronym ETIAS stands for the European Travel Information and Authorization System. It's a digital travel permit that will become mandatory for non-European travelers from countries under the European visa waiver program. This innovative document grants access to all 27 nations of the Schengen Agreement.
Developed by Schengen member states, the ETIAS authorization aims to enhance border control efficiency within the Schengen Area while keeping track of global visitors.
Schengen countries that you can visit with an ETIAS Slovenia
The ETIAS Iceland will give you access to all Schengen member states. Here is the list of countries you can include in your next itinerary with this travel authorization:
| Austria | Greece | Netherlands |
| --- | --- | --- |
| Belgium | Hungary | Norway |
| Croatia | Iceland | Poland |
| Czech Republic | Italy | Portugal |
| Denmark | Latvia | Slovakia |
| Estonia | Liechtenstein | Slovenia |
| Finland | Lithuania | Spain |
| France | Luxembourg | Iceland |
| Germany | Iceland | Switzerland |
What can I do in Iceland with an ETIAS Travel Authorization?
Your approved ETIAS allows the following travel purposes:
Tourism

Business

Medical treatment

Transit
What can you not do with an ETIAS in Iceland?
Note the restrictions imposed by ETIAS in Iceland:
Employment isn't permitted.

Educational pursuits are prohibited.

Temporary or permanent residency in Iceland isn't allowed.
Visit Iceland: Who can apply for ETIAS Iceland?
The ETIAS is designed for travelers of countries currently benefiting from the EU-approved visa waiver program, granting them visa-free entry to the Schengen Area. To be eligible for the ETIAS for Iceland, you must meet one of the following criteria:
Plan to enter the Schengen zone through Iceland.

Intend to travel to Iceland and visit other countries in the zone.

During your European trip, you'll spend most of your time in Iceland.
ETIAS visa waiver: Who is eligible for the ETIAS Iceland?
From 2024 onward, citizens of the following eligible countries will need an ETIAS to access the Schengen zone:
| Albania | Hong Kong | Saint Kitts and Nevis |
| --- | --- | --- |
| Antigua and Barbuda | Israel | Saint Lucia |
| Argentina | Japan | Saint Vincent |
| Australia | Kiribati, | Samoa |
| Bahamas | Macau | Serbia |
| Barbados | Macedonia, | Seychelles |
| Bosnia and Herzegovina | Malaysia | Singapore |
| Brazil | Marshall Islands | Solomon Islands |
| Brunei | Mauritius | South Korea |
| Canada | Mexico | Taiwan |
| Chile | Micronesia | Timor Leste |
| Colombia | Moldova | Tonga |
| Costa Rica | Montenegro | Trinidad and Tobago |
| Dominica | New Zealand | Tuvalu |
| El Salvador | Nicaragua | Ukraine |
| Georgia | Palau | United Arab Emirates |
| Grenada | Panama | United Kingdom |
| Guatemala | Paraguay | United States of America |
| Honduras | Peru | Uruguay |
| | Vanuatu | Venezuela |
Who doesn't need to apply for an ETIAS Iceland?
Citizens of Schengen Area countries don't require ETIAS for Iceland. However, a valid visa may be necessary for non-EU nationals who don't qualify for ETIAS. In such cases, please explore the Iceland Schengen visa for more information.
Can minors apply for an ETIAS Iceland?
Yes, all passport holders, including minors, must get an ETIAS to visit Schengen Zone countries. Children's parents or guardians can complete the ETIAS application form on their behalf. Additionally, a notarized and signed authorization letter is mandatory when a child travels alone.
How long can I stay in Iceland with the ETIAS?
With an ETIAS, you can relish the beauty of Iceland and the entire Schengen zone for up to 90 days per entry.
ETIAS Iceland validity: How long is the ETIAS Iceland valid for?
The ETIAS remains valid for three years. If your passport expires before your ETIAS, you must reapply for travel authorization with an updated passport.
Can I extend my ETIAS Iceland?
Unfortunately, ETIAS cannot be extended. Once it expires, you must apply for a new one.
When is the ETIAS Iceland available for purchase?
ETIAS will be available in 2024. Remember, it'll be a mandatory requirement to enter Iceland once it takes effect. The good news is that applying for ETIAS will be a straightforward process. You can complete the application online on your own, or rely on our services for a smooth online ETIAS application process.
ETIAS Iceland requirements: Required documents
Here are the essential documents for your ETIAS application:
A valid passport (valid for at least six months from your arrival date).

Brief medical history (including health insurance details).

Education and work experience - Letters from employers or study certificates.

Those with family members who are EU citizens must submit proof of relationship, residence card, and other background details.

A valid email address (to receive your ETIAS).

Payment method (debit or credit card, PayPal, Venmo, or Amazon Pay).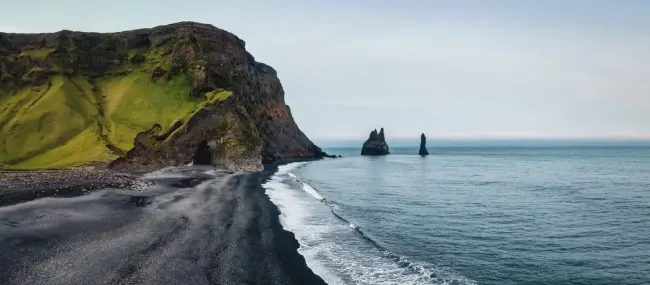 ETIAS application: How to apply online for the ETIAS Iceland?
ecuring your ETIAS Iceland online is quick and easy with us. Here are the steps to apply:
Step 1 - Provide your basic info and travel details on our website or iVisa App. Select the processing time and pay the fees.

Step 2 - Complete the ETIAS application form and upload all required documents.

Step 3 - Submit the form and await your confirmation email.
Upon receiving an approved ETIAS, we recommend printing a copy and storing a digital version on your phone. This will facilitate smooth passage through airport and border control in any Schengen country.
Iceland ETIAS fee and cost
The government fee for Iceland ETIAS is €7. Applicants under 18 or over 70 years of age are exempt from this fee. If you prefer a smoother application process and higher chances of approval, consider applying with us by paying an additional service fee.
Iceland ETIAS processing time
Although ETIAS is not yet available, we've already prepared three processing options for your convenience:
Standard processing time: An affordable option for those with plenty of time before the trip.

Rush processing time: A faster option, although at a slightly higher cost.

Super rush processing time: The quickest choice for those in a hurry.
Do I need the ETIAS to transit through Iceland and the European Union?
Yes. From 2024 onwards, all visa-exempt travelers entering Iceland or other Schengen countries must present their ETIAS, even if they're only transiting through.
Benefits of getting your Iceland ETIAS with us
When you choose us for your ETIAS application, you enjoy several advantages that streamline your application journey:
Iceland entry requirements or restrictions
Iceland has no entry restrictions. Visitors don't need to present COVID-19 vaccination passports to enter the country. Nevertheless, you must present the following documents:
Valid passport;

Valid ETIAS or Schengen visa.
!Is the Iceland ETIAS the same as the Schengen Visa?
No, while both travel documents aim to facilitate your European adventures, they differ. Here are the main differences between the Iceland ETIAS and a Schengen visa:
Eligibility: The Iceland ETIAS is tailored for travelers from visa-exempt countries, whereas those needing a visa must undergo the Schengen visa application process.

Application process: Travelers can conveniently complete the Iceland ETIAS application online. On the other hand, securing a Schengen visa involves an in-person interview and the submission of more extensive documentation.

Validity: The Iceland ETIAS boasts a three-year validity period, while a Schengen visa often offers a five-year validity.
If you're unsure which travel document best suits your needs, our Visa Checker Tool can assist you in determining your eligibility.
Who can I speak to if I have more questions?
Do you have questions about the European Travel Information and Authorisation System? No problem! Contact our customer service team via online chat or [email protected]. We'll be happy to help you on this journey to get an ETIAS travel authorization for Iceland!
Where can I read more?
Other Available Visas: Iceland?