India is a wonderful country to visit. If you're planning to travel soon, you're probably wondering about the Business Visa India Quarantine.
Before you travel to India, you will need to apply for an India Business Visa. This document will grant you multiple entries in the country for a year. But before you start traveling around the country doing business, you will need to quarantine for 7 days. After that, you're free to go wherever you need to.
Business Visa India Quarantine - Get all the details about the India Business Visa in our FAQs below!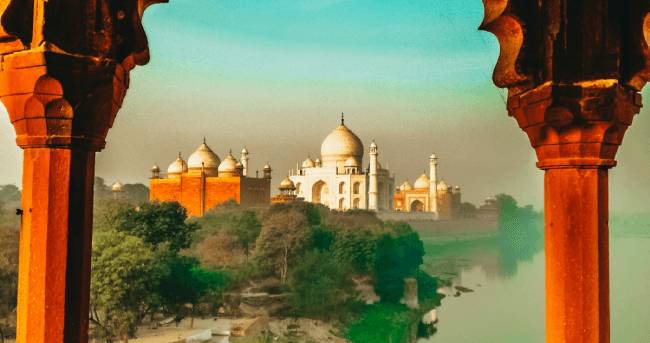 Frequently Asked Questions
What COVID-19 requirements should I consider before traveling to India?
You will need to get a PCR test within 72 hours before your trip to India. Bring a hard copy of your negative test result to show at the border. Quarantine is also mandatory for 7 days.
However, restrictions are subject to change due to COVID-19, so we've put together a product page to keep you updated on any changes.
We invite you to check it to learn about the restrictions and the Business Visa India Quarantine.
What is the India Business Visa and how do I apply?
With the India Business Visa you can travel to and do business in India for 1 year after issued. They can enter the country Multiple Entry and stay there for a maximum of 180 days in Total.
To apply for it you just need to follow these three simple steps:
First: Complete our online form using your personal information and choose the best processing time for you.
Second: Double-check that all the information entered is correct. We want to avoid any issues and pick your preferred form of payment. We accept both credit and debit cards.
Third: Upload all the required documents and apply. If you miss any, don't worry! Our team will contact you to complete your application.
Business Visa India Quarantine - The India Business Visa is only good for business. It cannot be used for other purposes.
Which documents do I need to apply for the India Business Visa?
The required paperwork is very easy to find. You'll need:
A Passport-size photo.
A scan of your passport information page.
A scan of the last page of the passport (if applicable).
An invitation letter from an India-based company or a scan of your business card.
An email address - We will email you your e-Visa once ready.
A payment method - We accept credit or debit cards.
Business Visa India Quarantine - Get your documents ready before you start your application.
What are the processing times and fees for the India Business Visa?
They vary depending on how fast you want to receive your India Business Visa.
Here are your options:
Standard Processing:

5 days

for

USD 132.99

Rush Processing:

3 days

for

USD 192.49

Super Rush Processing:

2 days

for

USD 234.49
Business Visa India Quarantine - Pick the processing time and fee that best suits your needs!
Is iVisa.com a reliable site?
Yes! At iVisa.com security is our top priority. We pride ourselves on providing a service that is affordable, safe, and easy to use.
Go ahead and read what our past clients have said about our service in the reviews section.
Business Visa India Quarantine - The best way to know a business is to learn what past customers have said about it!
I still need to speak with someone, how can I contact one of your agents?
Our customer care agents are easily reachable through our website. They are available 24/7 to answer any questions about the Business Visa India Quarantine.
iVisa.com Recommends
Discover the hidden gem of McLeodGanj.
It's not as popular as the big spiritual destinations, like Varanasi and Rishikesh but it is still magnificent. There are many Tibetan and Buddhist monasteries hidden in the spectacular mountains.
One of the most visited is the Nechung Monastery. It's similar to its namesake in Lhasa which was destroyed after the 1959 Tibet Uprising. The walls of the monastery are beautifully decorated. Visitors can use their visit to stroll around the grounds and admire the paintings. Meditating in this peaceful place or interacting with the nuns and monks is also an option.
Another great sight in the area is the Kangra Fort. Dating back thousands of years, it's one of the largest and oldest forts in the Himalayas. It's so old that it is mentioned in the Mahabharata, under its previous name, Trigarta. Visitors can admire the many well-preserved sculptures, carvings, and artifacts in the museum at the entrance of the fort.
Finally, McLeodGanj is a great place for trekking enthusiasts. The Himachal - Triund trek is the perfect plan for the weekend. The stunning views of the Kangra valley and the snow-capped Dhauladhar Mountain are your reward when you reach the top.
Visit McLeodGanj on your next trip to India.