Disclaimer - iVisa does not currently offer the OCI card, please check below for any information you may need about your future application with us, or how to apply for an India Visa.
Citizens of Indian origin can now apply for an OCI card or Overseas Citizenship of India if they wish to live and work in India for the long-term. This document was launched by Indian authorities as a response to requests for dual citizenship due to the Indian diaspora, especially in first-world countries.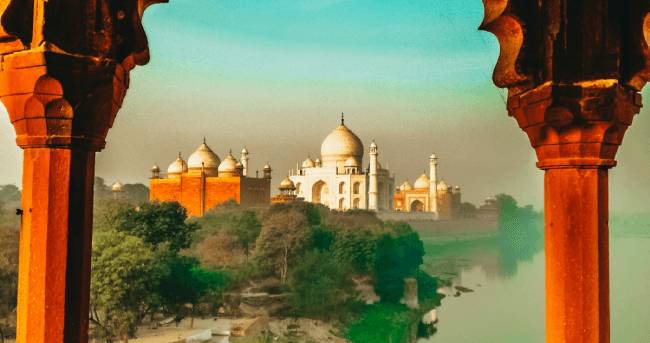 If you have Indian origin, you might apply for the OCI card, but keep in mind that you won't be able to have it if you've ever been to Pakistan or Bangladesh.
You might be wondering "Can an OCI cardholder be granted Indian Citizenship?", which is why we're ready to help you answer that question with the information below.
How to apply for an OCI card at iVisa.com
Go to iVisa.com's application page here.
Complete the online form with your private information.
Pick a processing speed.
Our representatives will review your application request to make sure all the information is well-written.
Receive the Government Application by email inbox and don't forget to print it out.
Obtain a VFS reference number to track the shipping and results of the process.
Now you're ready to receive your OCI card issued.
Frequently Asked Questions
What is the meaning of "OCI card"?
Overseas Citizenship of India is the official name of OCI. This is an authorized paper that citizens of Indian origin and their spouses can obtain if they want to live and work in India. Despite its name, the OCI is not the same as an Indian ID and it doesn't offer you citizenship. The OCI is just a type of residency for citizens that have an Indian origin.
This document isn't available for all the cases of people of Indian origin. People of Indian origin who have been to Pakistan or Bangladesh cannot apply for it.
Can an OCI cardholder be granted Indian Citizenship?
Yes, it is possible. Following the information of section 5 of the Citizenship Act, 1955, a person who is registered as an OCI for more than 5 years and has been living in India for 1 year from the 5 years mentioned, is eligible for Indian Citizenship.
What things do I need to get an OCI card?
You can easily apply for the OCI card with us by having the following list of items:
Your valid email address to obtain all the information
A debit/credit card for payment.
Since India doesn't allow dual citizenship, you have to renounce your Indian passport in case you have one.
Are you asking yourself "Can an OCI cardholder be granted Indian Citizenship?", then visit this page.
What are the prices to get an OCI card?
With our website, you can obtain the OCI as easily and quickly as possible due to the application form we've designed. Nonetheless, since this is a speedy and secure process, it isn't available for free. You have to pay a small fee for that, but the good news is that you can choose one of these options depending on your budget:
Standard Processing Time: If you prefer to pay the least expensive option.

USD $380.99

-

2 days

.
Rush Processing Time: In case you want to get your document a bit faster.

USD $406.99

-

24 hours

.
Super Rush Processing Time: If you need your OCI card as fast as possible.

USD $434.99

-

4 hours

.
If you're questioning yourself "Can an OCI cardholder be granted Indian Citizenship?", go to this link.
How can I apply for the OCI card online?
You can avoid visiting the Indian embassy by applying with us. All you have to do is to follow this 3-step online process:
First, you have to complete an online application form with your private information and select a processing speed.
Second, now you have to review the information you previously offered and pay for the service.
Third, you can now add the items required (if necessary) and send the form once you're ready.
The last thing that goes on your side is to wait for your VFS reference number to trace the results. Don't forget that we'll send you a preparation guide with precise information on what to do next.
How safe is iVisa.com?
We have modern software that doesn't jeopardize anything on the database, so you can feel safe while using our online form.
In case you're still wondering " Can an OCI cardholder be granted Indian Citizenship?" we recommend you click here.
Where do I get more information about the OCI card?
Feel free to reach out to our customer service team if you want personal service. You can learn more about the OCI Card on our FAQ page.
If you're still asking "Can an OCI cardholder be granted Indian Citizenship?", click on this link.
iVisa.com Recommends
India is a gorgeous Asian country that enchants any curious traveler. It is home to the Taj Mahal and the Ganges River, and it is also an exotic territory where the charm of Hinduism is easily discovered.
One of the most iconic places, aside from the Taj Mahal, is the Amber Fort, a palace complex built by the Meenas, who consecrated the city of Amber to Amba, the Mother Goddess whom they knew as "Gatta Rani" or "Queen of the Last". Another interesting place is the Hawa Mahal, a palace that you can locate in the city of Jaipur, built-in 1799 by the Maharaja Sawai Pratap Singh.
In Jaipur, you can also find the famous Jaipur Palace, which includes the Chandra Mahal and Mubarak Mahal palaces along with other constructions. It has an internal museum to learn more about the history of India.
As you can see, these are just some of the places you can visit in India. So do not hesitate to apply for the OCI card to have the opportunity to continue appreciating the beauties of this country.