The travel industry is slowly recovering after the most complicated period of the coronavirus pandemic. Nowadays, the Indian government has opened frontiers to international visitors who will need to comply with new health regulations. The most important requirement is the India Self-Declaration Form. This document shows current information from passengers and the acceptance to all the health requirements related to COVID-19.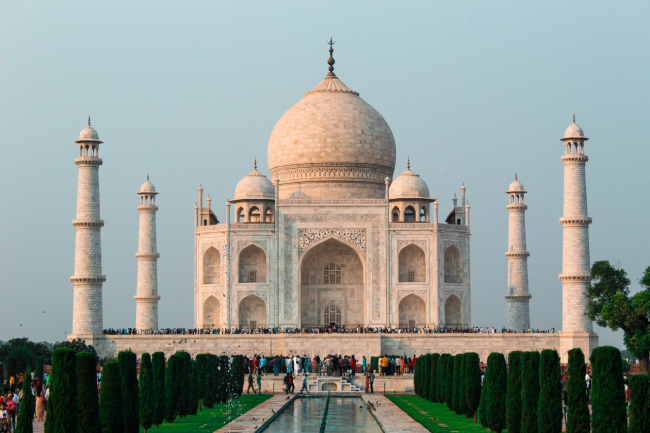 The Self-Declaration Form can be done through the iVisa.com platform. iVisa.com is offering a simple, fast, and reliable service.
We have gathered lots of information about these new requirements that you can read next.
Frequently Asked Questions (FAQs)
What is the India Self Declaration Form?
The Self-Declaration Form is the new requirement for all international passengers entering India. Travelers must fulfill the form before visiting India and comply with the obligations stated in the document.
The application must be done at least 72 hours before the trip.
Ready to start? Then begin the application here.
Are citizens of France required to have a Self Declaration Form?
Yes, citizens of France need a Self-Declaration Form to enter India. All travelers from France must get this document. Just a few countries are allowed to travel to India during coronavirus and France is one of those lucky countries.
Don't lose the chance to visit India with your French passport, start by applying here.
Do I need to quarantine upon arrival?
Yes, you must quarantine upon arrival. The Self-Declaration Form states a mandatory quarantine. This quarantine demands 14 days in isolation just in case any symptoms of COVID-19 appear during that period. The Indian government will assign an institution for the first 7 days of quarantine at your own expense. The final week of quarantine can be done at home.
Do I need to do the institutional quarantine?
According to Indian authorities, international travelers must comply with the 14-day quarantine (7 days in an institution and the last 7 days at home in self-isolation). If you are part of the next scenarios, you might be able to request the 14 days at home:
You are pregnant or have children under 10 years old. Also, if you have a critical illness or there is a death in your family.
You can provide a negative coronavirus test. The exam must be done within 96 hours before the travel date. You will need to attach a declaration about how trustable is the test you are providing.
You can explain your case during the application so you have the opportunity to spend the quarantine at home for the full 14 days. The Indian government has the final decision in this case.
Apply for the Self-Declaration Form now!
What documents do I need?
Make sure to have the following:
A scan of your passport showing your photo and personal details.
An email address, that must be valid.
Payment, iVisa.com has two alternatives for payments, whether you use a Paypal account or pay with a credit/debit card.
Remember that the Self-Declaration Form will require information about your trip and personal information. As well, provide any documents that could support your request for a home quarantine, if you want to have that possibility.
What are the processing times?
Standard, a moderate waiting period.
Rush, quicker service for an average price.
Super Rush, almost no waiting to obtain the Self-Declaration Form.
Any doubts? Connect with the customer service team.
What are the steps for the Self-Declaration Form?
You only need to follow the next three steps:
Complete the details in the online form and select a processing time (Standard, Rush, or Super Rush).
Check your answers and choose a payment option with a Paypal account or with a credit/debit card.
Attach the scan of your passport and any other documents required.
Start applying and fly to India soon!
What should I expect at my arrival?
The Indian authorities have placed health protocols at all international points of entry. As soon as you arrive, you will do a thermal screening and check-up of any symptoms you might have. During this process, you should present your Self-Declaration Form that iVisa.com has previously sent you. Then you will go to the institution chosen by the Indian government to do the first 7 days of quarantine. Finally, you must do the last 7 days at your home.
Is iVisa.com safe?
Of course! iVisa.com provides services with the highest security standards and you must be confident that your information will be carefully taken care of. Review our customers' opinions so you know you are choosing the best option with iVisa.com.
Where can I get more info?
We have a full customer support team available 24/7 for any inquiries you might have. If you are sure to start your application, go here.