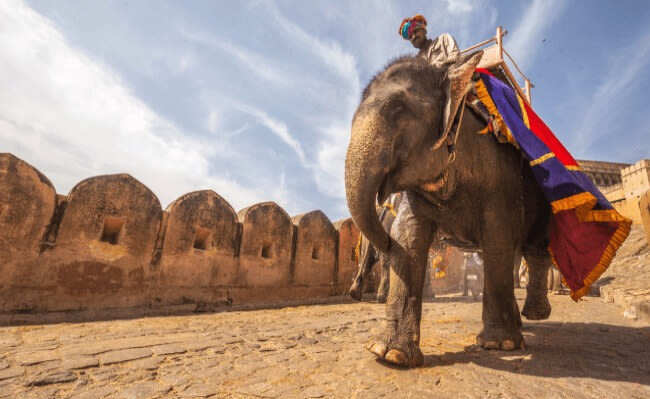 There's no other country like India. It receives millions of tourists every year, looking for peace, spiritual awakening, and adventure.
If you already applied for your India visa and are looking forward to your trip, you're probably wondering how do you check your India Visa status?
It is actually very simple. Once you successfully apply for your India Visa, you'll receive an application ID in your email inbox. It's a 16 character code that we recommend you to save and have handy, as you will need it to check the status of your visa.
How do you check your India visa status? - Following these steps
With the application ID handy, go to the India Visa Government site and enter it along with your passport number. You'll also have to confirm you're not a robot by entering the characters in the picture.
Once you're in, you'll be able to see your application and its current status.
How do you check your India visa status without the application ID?
If you didn't get your application ID immediately after applying, the first thing you want to do is check your spam. It's common that the emails related to your visa end up there. If you still can't find it, check if the charge was made to your card, if that's the case, then you'll have to reach out to their customer service line or email to check what went wrong. Make sure you have your passport handy, as they will ask you some questions about the information you entered.
However, if there was no charge made to your card and you didn't get the application ID, most likely your application wasn't processed and you'll have to apply again. Your application ID should arrive immediately after completing your process.
How do you check your India visa status? - Why is it important?
Staying on top of the status of your India Visa will allow you to plan accordingly in case anything happens.
If your application is rejected, you'll be able to reschedule your trip and work on the reasons for the rejection. The most common reasons are usually filling out the wrong information or uploading blurry scans of your documents. That's why it's so important to carefully check that all the information entered is correct. Now, if your application was successfully processed, then you can dedicate your time to plan your trip and pack for it.
How do you check your India visa status? - Once your visa is successfully processed, it's planning time!
A trip to India is not complete without a trip to the gorgeous Taj Mahal. Explore the Taj and the mausoleum, and let its striking decorations tell you the love story between Shah Jahan and his beloved Mumtaz. Afterward, take a stroll in the lovely gardens of the Taj Mahal and snap a photo to remember your visit to this amazing place. We're sure you'll love it!