Traveling to India can be challenging for many travelers, but it should be a must when exploring the beauties of Asia. If you're thinking of visiting this country, you should take note of some recommendations to make your travel safe and enjoyable. Keep in mind that India has a different culture than New Zealand, that's why you need to read carefully the information in this article before planning anything else about your trip.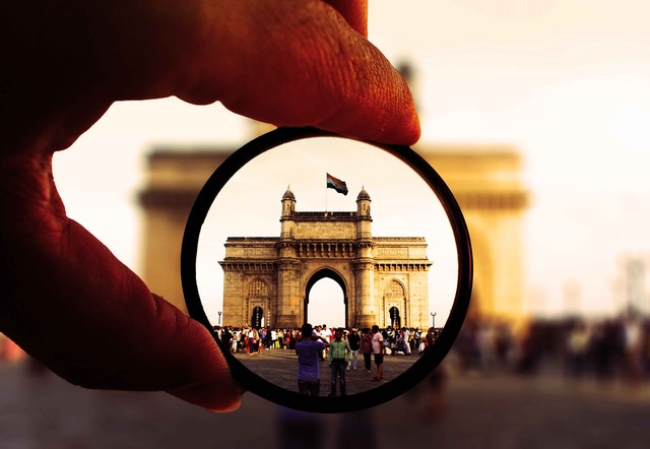 You might ask yourself if India is safe for New Zealanders?, and to answer you correctly, you'll have to read the FAQs below. But first, keep in mind that you'll have to fill in an Embassy Registration form before arriving at the airport so you can keep your documentation safe, including your passport. This is the first and most important step to take since there are informal agents in India that promise you to help you enter, but end up being a scam. You can avoid this unpleasant situation by first counting on what iVisa.com has to offer.
Keep an eye on the following questions to know with detail what things you can do and what things you should avoid in India.
How safe is to travel to India now if I'm from New Zealand?
India can be intimidating since it's one of the biggest countries in Asia, but you shouldn't be scared of it. Certain places can be more dangerous than others, but overall, India is a safe destination for tourists. This doesn't mean that you're free to do whatever you want, but you can enjoy your stay if you're careful.
Places like the Taj Mahal and The Holy City of Varanasi are great to visit with a tourist guide. This way, you'll walk through safe roads and you won't encounter any risky situation. To give you a big relief, the touristic spots in India are almost 100% secure even without a tourist guide, but it's still recommended to stay alert.
Keep your documentation always with you and in a safe place, even if you're at the airport. If you want to avoid stress with the things to do upon arrival, then pay attention to the Embassy recommendations. One of the first things the Indian Embassy will ask you is to complete the Online Registration Form, which you can easily fill in by using iVisa.com's service. Next, you'll get all the rest of the information via e-mail. You don't have to stress about that since you'll only need your passport and basic things like a passport photo to continue with your trip.
What are the best means of transportation in India?
There are a lot of options for you if you decide to explore India with public transportation. You can use public buses, trains or even the famous "tuk-tuks". What you should consider if that by choosing any of these means, you have to be careful with your personal belongings. Try to keep your wallet very close to you and forget about having a lot of cash in your pockets. Pickpockets are a serious issue in India, so it's better to avoid it by taking precautions.
People in India tend to avoid violent encounters, so you don't have to worry about getting arm-robbed. However, it's still necessary to stay alert to your surroundings. Try to explore the city during daylight and avoid overcrowded buses, especially if it's raining and it's dark since the roads can be dangerous.
Is it safe to eat Indian food?
This is something important to keep in mind when traveling to India. While completing the Embassy Registration Form, you might be asked if you've had health issues before. This is important to get an idea of what to avoid in that country, especially if you're planning to eat a lot of street food.
Indian street cuisine is delicious and very cheap. But at the same time, you have to be careful with the hygiene conditions of the places you visit. If you have a sensitive stomach, it's better to avoid eating a lot of this food. Remember that your health is important to enjoy your trip the best way possible.
Is India a safe place for New Zealand women?
If you're searching for more information about India, you probably already know that sexual harassment is very common, especially with white women. If you're a New Zealand woman, you might find an aggressive behavior from men, but that's something you can avoid by following certain recommendations.
First of all, avoid traveling alone because it can be more dangerous for you. In case there's no way to travel with someone, move-in groups and avoid lonely streets. You should also dress properly, so don't wear clothes that show off too much of your body. A good idea to walk the streets feeling safer is to wear traditional clothing like Saris, but being careful with the accessories so you don't disrespect Indian culture. As long as you remember these tips you shouldn't be suffering any discomfort.
How dangerous is scamming in India?
Scamming in India is a serious issue. In case you're a first-time traveler, you should avoid having a lot of cash in your pockets and you should be careful with your things. If you see street vendors, try to avoid eye contact with them, and don't answer their questions. Remember that these vendors always try to sell you overpriced things.
Another thing you should know is that you can easily get scammed while preparing your documentation to travel. That's why you should always use reliable services like iVisa.com. By now, you only have to complete an Embassy Registration Form to travel to India, nothing else. Feel safe by applying this way and avoiding contact with informal agencies.
Do New Zealanders need a visa for India?
If you're planning to travel to India then you'll be happy to know that you don't need a consular visa. All you have to do is to fill in an Embassy Registration Form. This process is effortless and, as you have read before, it's still important to guarantee a safe deal when you arrive at the airport.
Once you complete the Embassy Registration Form with iVisa.com, you won't have to stress about any tedious paperwork or even getting scammed by an informal and dangerous agency. In a few minutes, you'll get all the documentation required. All you have to do after that is to finish your travel arrangements.
How long can New Zealanders stay in India?
There's not a specific way to know how long you can stay there unless you list all the things you plan to do and you also complete the Embassy Registration Form. Consider that the Indian embassy is in charge of offering the minimum and maximum stay according to your plans in this country. The average recommended is 30 days (one month), but it's something that can change according to certain circumstances.
Don't forget that if you already have a travel itinerary, it's easier then to get a specific number of days for you to stay in India. This is something quite recommended to avoid any stress situation at the airport.
Where can I read more information about traveling to India?
You might have other questions about traveling to India, but don't bother, you can read more recommendations and other useful information by visiting our website. As a second option, you can also receive personal attention by contacting us through our online chat. If you're worried about getting your information leaked, then you should know that iVisa.com's system is constantly updated and 100% safe. This is important to mention because certain informal websites from India are not that safe and can leak your data, making you an easy target for scams.
If you use iVisa.com's service, you'll only need a valid e-mail address and passport to complete the Embassy Registration Form, but your e-mail is more than enough to get more information.
By taking notes of all the information above and also the online form, it shouldn't be difficult for you to travel to India peacefully. After all, India is one of the most explored countries in the world and it shouldn't be an avoided destination just for certain disadvantages. Try to keep yourself constantly informed by reading the information in iVisa.com, and don't forget to stay safe.