Are you a citizen of Indian origin? Then you can apply for the OCI card. This travel document will give you the right to live and work in India. Also, you can enter India as many times as you would like. Best of all, at iVisa.com we have prepared this brief guide with the most important information about the OCI card so that you can be ready for it once you decide to apply.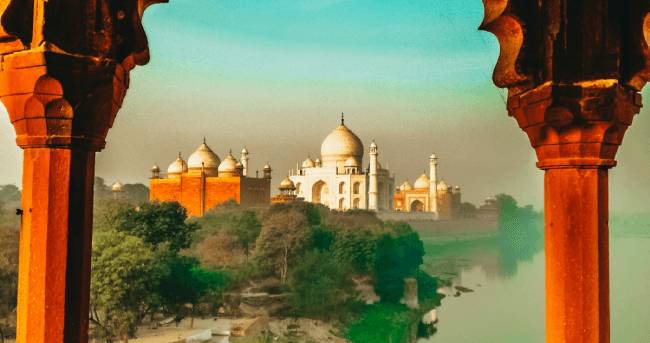 In the questions below, you will find out all the details related to the OCI card documents and more.
Frequently Asked Questions
What is an OCI Card?
OCI means Overseas Citizenship of India. In other words, the OCI card is a lifelong visa that provides all the benefits any permanent resident in India has.
Now, you can obtain the OCI card through an online process that iVisa.com offers. We will help you with the first part and give you full guidance on the next steps.
What are the OCI Card Documents, and why do I need them?
When we mention OCI Card Documents, we mean the items required to apply for the OCI Card. These are:
A passport photocopy, your passport should have a minimum validity of 6 months.
A valid email address to receive our communications.
A payment method, You can use your credit/debit card.
Digital photo.
Digital signature.
A document showing your address.
According to the purpose of your application, we could require more documents for your OCI card process. We recommend visiting the application page to check the OCI card documents.
Remember that these are important to process your OCI card successfully.
What are the OCI Card processing times and fees?
We still do not have an available service to offer you the OCI Card, but you can be sure that it will be available soon. What we can tell you is the basic information about our processing times so that you are ready to choose the correct one for your OCI Card:
Standard Processing Time: It is the least expensive option.
Rush Processing Time: With this option, you have to pay a bit more than before, but that's why you receive your document faster.
Super Rush Processing Time: This option is perfect for emergencies as it is the fastest one.
How is the online application process?
Once we launch the OCI Card application process online, you will only have to do these:
Provide all the details requested in the application form. Select a processing time (Standard, Rush, or Super Rush).
Check your details and pick a payment method between a credit/debit card.
Attach the supporting documents.
Our team will be ready to receive your application. We will check it and send you a preparation guide and a tracking number. We expect you to send the physical application to the VSF Application Center to continue with the process. We can confirm you will receive the OCI card in 5 to 6 weeks.
Is iVisa.com 100% safe?
Of course! iVisa.com has implemented the highest security guidelines for all its services.
Head to the comments section and confirm we have what you need. Continue checking the OCI card documents.
Who should I contact if I have more questions?
Communicate with our support agents who are available day and night. They can help you with the OCI card documents.
iVisa.com Recommends
India is a huge country. It's impossible to cover most cities in a single trip. Therefore, we recommend visiting the most relevant sites on your first journey. Fast-paced cities like Mumbai, Delhi, and Jaipur are full of energy. However, they are very crowded, and you will find yourself doing long queues for anywhere you want to visit. Check the countryside or rural towns that are more peaceful.
The Golden Triangle is the most popular attraction. In this case, you will cover Delhi, Jaipur (the Pink City), and Agra, where you will find the famous Taj Mahal. Also, visit Rajasthan, where the desert and unique cities attract millions of tourists every year. We are sure the Hindu temples and beautiful landscapes will take your breath away. If you want to check a few beaches in India, you must go to Goa. The exclusive resorts and the local hostels give this place a young atmosphere. Check the beaches in Kerala, which are quieter. India has so much to offer. Get the OCI card now and forget about how many times you can enter India!