Disclaimer - iVisa does not currently offer the OCI card, please check below for any information you may need about your future application with us, or how to apply for an India Visa.
Applying for an OCI card is simple with iVisa.com. We offer a fast, simple, and reliable service for you. The first part of the process is 100% online, and we can help you.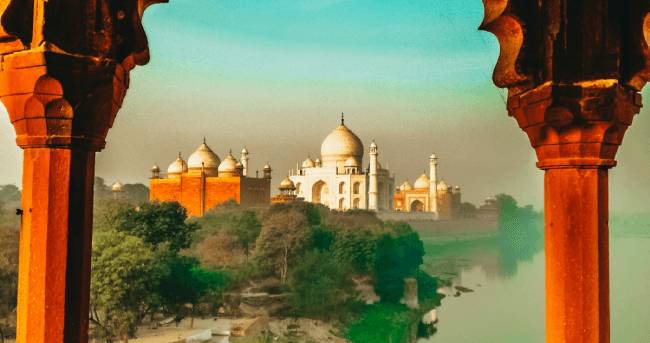 During the OCI card process, you will need to surrender your Indian passport. The OCI card is not a new passport but a visa. We can help you with the OCI card new passport.
How can I acquire my OCI card with iVisa.com?
Head to the application page.
Complete the digital form.
We will check your application and confirm it's correct.
We will send a guide and tracking number.
Follow the instructions and send by mail the physical application.
Receive the OCI card in 5 to 6 weeks.
Frequently Asked Questions
What is the OCI card?
The OCI card is a lifelong visa that allows you to live and work in India. Once you have the OCI card, you can travel to India as many times as you would like. In this case, you will need to give up your Indian passport.
If you have Indian origin, you are eligible to acquire the OCI card. Keep checking the OCI card new passport.
The OCI card can be yours soon
What are the OCI card requirements?
The requirements are the following ones:
A passport scan, your passport must be valid for a minimum of 6 months.
A valid email address to stay in touch with our team.
A payment method, pay with a Paypal account or a credit/debit card.
Also, you should have these items:
Digital photo.
Digital signature.
Proof of address.
The application could request other mandatory documents according to the motive of your application. Remember that we can help you with the OCI card new passport.
What are the OCI card processing times?
Standard Processing Time:

USD 372.49

-

2 days

.
Rush Processing Time:

USD 433.99

-

24 hours

.
Super Rush Processing Time:

USD 481.99

-

4 hours

.
How can I apply?
Answer the questions in the application form. Choose the processing time of your preference.
Review your details and select a payment method between a Paypal account or credit/debit card.
Upload the supporting documents.
Our team will check your application and send you a tracking number alongside a preparation guide. You need to send the required documents to the VFS Application Center. The OCI card will arrive in 5 to 6 weeks.
Keep learning about the OCI card new passport.
Check the application page now
Is iVisa.com safe?
Yes! Security is a top priority for iVisa.com. Therefore, all our services work with the highest security standards.
Check the comments section for further details about our service. Learn about the OCI card new passport.
Who should I contact if I have more questions?
Reach out to our support agents who are available day and night. They can answer your questions about the OCI card new passport.
iVisa.com Recommends
If you are traveling for the first time to India, follow these recommendations. Try the delicious Indian food and stay healthy. You may have heard of the Delhi belly or upset stomach. We are sure you don't want to be ill during your trip to India. For this reason, you should never drink tap water or eat anything that has been washed with tap water. We recommend not having any type of ice cream or salads, nothing that seems fresh. Make sure everything you eat is properly cooked. Remember that most Indian food is already spicy, so your stomach will need to adapt to these dishes. In some cases, tourists prefer to go vegetarian during their trip. To be honest, India is the perfect place to try all types of vegetarian dishes. They cook with tons of lentils and curries that would be perfect for your diet.
In terms of hygiene during your journey, keep toilet paper, wipes, and sanitizer with you at all times. It's rare to find toilet paper in any toilet outside hotels. Also, you may encounter a lack of water in some cities. For this reason, try to stay as clean as possible. Get the OCI card now.