Disclaimer - iVisa does not currently offer the OCI card, please check below for any information you may need about your future application with us, or how to apply for an India Visa.
In case you have decided to apply for the OCI card, you should know all about the OCI card validity. iVisa.com has a digital process for the OCI card that you can acquire on our platform. Our simplicity, speed, and security are everything you need.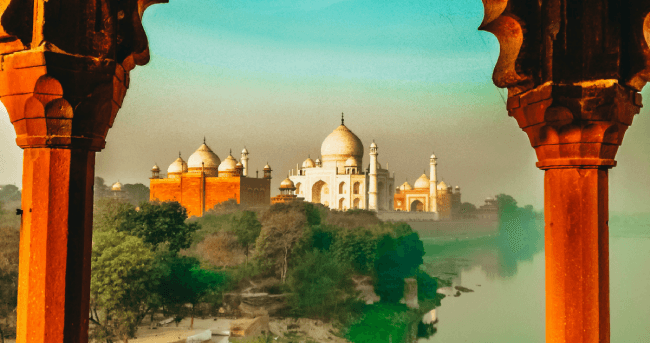 Citizens who receive an OCI card have all the rights like any other permanent resident in India. Also, the OCI card validity is 10 years and you can use it as many times as you would like to enter India.
How can I acquire my OCI card with iVisa.com?
Explore the application page.
Complete the digital form.
We will check your information once we receive them.
Expect a preparation guide with further steps.
Send by mail the physical application to the Application Center.
Receive the OCI card in 5 to 6 weeks.
Frequently Asked Questions
What is the OCI card?
The OCI card is a lifelong visa available for citizens of Indian origin. Once you get it, you will obtain all the rights any resident in India has. You can live and work in India.
The OCI card is valid for 10 years after issued and it allows Multiple Entry to the country.
What are the requirements to apply?
The mandatory requirements are the following:
A passport scan, your passport should be valid for at least 6 months.
A valid email address.
A payment method, pay for the service with a Paypal account or a credit/debit card.
Also, you will need to have the following:
Digital photo.
Digital signature.
Proof of address.
The application could require more documentation according to the purpose of your process. Check more about the OCI card validity with us.
What are the processing times?
Standard Processing Time:

USD $396.99

-

2 days

.
Rush Processing Time:

USD $434.99

-

24 hours

.
Super Rush Processing Time:

USD $476.99

-

4 hours

.
How can I apply?
Complete the application form. Choose a processing time of your preference.
Check your details and select a payment option between a Paypal account or credit/debit card.
Upload any supporting documents.
After you finish this first part, our team will send you all the details for the next steps alongside a preparation guide. You will need to send all your paperwork to the Application Center by mail. It will take around 5 to 6 weeks the process.
Explore the application page now
Is iVisa.com safe for this requirement?
Yes! We have been helping travelers for years with any travel requirement. We have the security to help you. Check the comments section for more information about our services. Let us help you with the OCI card validity.
Who should I contact if I have more questions?
Connect with our support agents who are available whenever you need them. They have all the answers about the OCI card validity.
iVisa.com Recommends
Now that you have decided to apply for the OCI card, you must start exploring all of India. For this reason, we believe you should visit first Gujarat in Ahmedabad. Although this city is noisy and full of people, it has a special charm that attracts millions of tourists every year. The Hindu and Jain temples plus the incredible architecture have given this site cultural significance. This city was the first UNESCO site in India.
Explore Sabarmati Ashram, where Gandhi's used to work between 1917 and 1930. Over here, you can see his famous spectacles and iconic spinning wheel. We invite you to try the delicious street food, which is considered the best in India. Eat some curry or try gourmet dishes in the local restaurants too. Visit Shimla, which has a fresh climate compared to New Delhi or other cities in northern India. This site offers a beautiful forest, and it's perfect for a weekend getaway. Don't miss the Kalka-Simla Railway, which offers stunning views of the natural landscapes of India. Go for your OCI card soon and explore more cities in India.