Obtaining a PCR test allows you to know whether you have coronavirus or not. Although PCR testing is available almost everywhere now, it may not be that simple to obtain one. In Delhi, India, due to the recent increase of covid cases, it may be difficult to find PCR tests available everywhere. Still, you can check the health centers and testing sites near you in case you show symptoms. There is a priority for anybody who feels sick.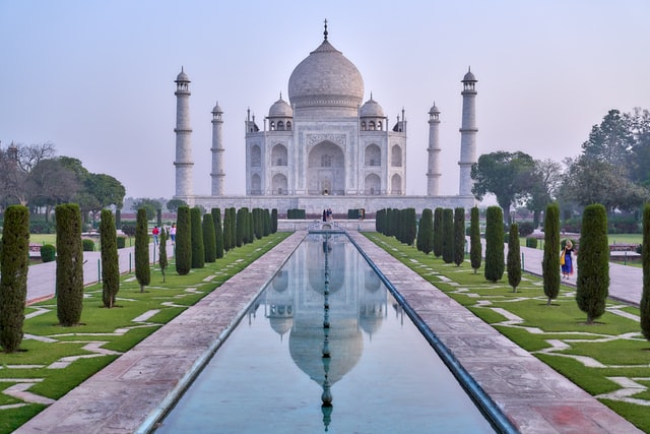 If you're looking to travel abroad soon, you will need to check what alternative you have for PCR testing in Delhi, India. Although most PCR testing is used for the rising cases of covid, you can still find some private clinics offering it. Remember that you will also need a Health Declaration before your trip. The process is simple, and you can have it through an online procedure.
For your next trip to India, check what entry requirements health authorities need from you. Acquire the Self Declaration Form. This health document registers your current health details so authorities can keep track of you. A PCR test is needed before your trip. Also, some nationalities may need to retest again after landing. In terms of quarantine, only people who show symptoms will need to self-isolate according to India's health measures.
Learn all about PCR Testing in Delhi, India, with us.
How can I get a PCR test in Delhi, India?
Currently, covid cases in India are increasing, which means most of the PCR testing available is being used to confirm the diagnosis. Health authorities are recommending people with symptoms start a self-isolation period and treat it as if they have the disease, even if they don't have confirmation from a test. Check the GeM portal for more details of mobile testing stations. The Indian government is trying to display all its efforts to combat the coronavirus second wave.
Continue checking more information about PCR Testing in Delhi, India, in the following lines.
PCR testing for travelers from India
As an Indian passport holder, we're sure you want to travel abroad soon. As more countries start opening up to tourism, it's simple to check what you need before your trip. Most health authorities around the world are requesting PCR testing for incoming visitors. Therefore, we recommend checking what options you have to get a PCR test. You will likely need to acquire the test through a private provider as most public health centers are focusing on the current situation.
Aside from PCR testing, you will need to have a health declaration before your trip. Health authorities request this document as it records your current health and trip details. It helps the government to trace foreign visitors within the country.
PCR Testing in Delhi, India, is available! Check the testing centers and get tested now.
PCR testing in Delhi, India for foreign visitors
In case you are traveling to Delhi soon, you must be aware of the health protocols you need to follow:
Get the Self Declaration Form before you arrive. The good news is that you have iVisa.com on your side to help you.
You must take a covid test 72 hours before your trip and show the negative results upon arrival.
If you come from Afghanistan, Bahrain, Brazil, France, Germany, Iraq, Kuwait, Netherlands, Oman, South Africa, Qatar, Russia, the United Kingdom, Ukraine, or the United Arab Emirates, you need to get another PCR Test at the airport.
You agree to a 14-day quarantine period as soon as you land in India.
Let's explore all the alternatives for PCR testing in Delhi, India. Check your options with iVisa.com.