Mumbai being the most important metropolitan city in India welcomes many visitors all around the world every year. This is the reason it has been highly affected by the Coronavirus. However, this city knows how to deal with the difficult situation every time and this can be observed by how efficiently it has been dealing with the current pandemic. To get everyone tested as soon as possible, the government has set up several labs for PCR testing Mumbai, India. The government labs offer free PCR testing Mumbai, India, but you need to wait in a long queue.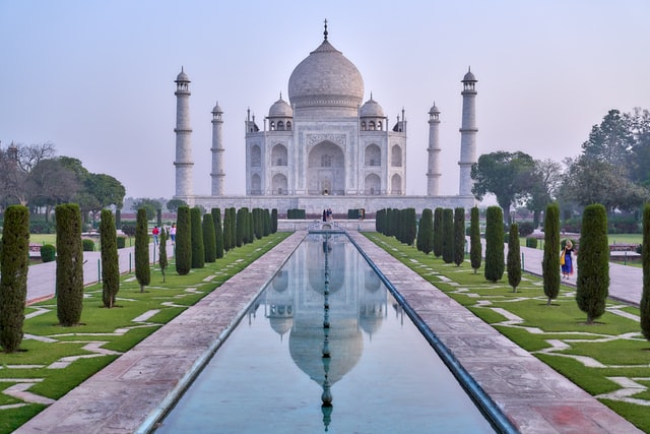 If you are traveling to another country from Mumbai, you should have a better understanding of the visa that you have to apply for. You can check your visa eligibility by using our Visa Checker Tool to understand which visa is perfect for you.
Considering the increase in the cases of Coronavirus, you need to fill Out a Health Declaration Form before your travel date. This form has been mandated by every country for visitors traveling from other countries to get information about recent trips, contacts, and current health status.
How can I get a PCR test in Mumbai, India?
You can get a large number of alternatives for PCR testing Mumbai, India. You can choose the one that fulfills all your requirements:
Government Institutes: Many government institutes offer PCR testing Mumbai, India at no cost. However, you need plenty of time to wait for your number because of severe overcrowding.
Private Labs: To skip the long queues of the government hospitals, you can visit any of the private labs that have been approved by ICMR to get PCR testing Mumbai, India.
Home Collection: You can also perform PCR testing Mumbai, India by taking advantage of home collection services. Many private laboratories offer this service in Mumbai.
Drive-through Testing Facilities: Using these facilities, you just have to drive to the nearest lab and your swab will be collected. There is no need to step out of your car for swab collection.
For your convenience, many laboratories offer online or phone call booking for PCR testing. This will save your time and effort.
Do I need a COVID vaccine or vaccination certificate to enter India?
It is not mandatory to be fully vaccinated to travel to India, but it is highly recommended for international travel. If you have a recognized vaccination certificate, you are exempted from testing requirements.
Vaccine certificates from Albania, Andorra, Angola, Antigua & Barbuda, Argentina, Armenia, Australia, Austria, Azerbaijan, Bangladesh, Bahrain, Belarus, Belgium, Bhutan, Brazil, Brunei, Botswana, Bulgaria, Canada, Cambodia, Chad, Chile, Colombia, Dominica, Costa Rica, Croatia, Cuba, Cyprus, Denmark, Ecuador, Egypt, El Salvador, Estonia, Eswatini, Finland, Gabon, Georgia, Germany, Grenada, Guatemala, Guyana, Honduras, Hong Kong, Hungary, Iceland, Indonesia, Iran, Iraq, Ireland, Israel, Kazakhstan, Kenya, Kuwait, Kyrgyzstan, Laos, Latvia, Lebanon, Liberia, Liechtenstein, Lithuania, Malaysia, Maldives, Mali, Mauritius, Mexico, Moldova, Mongolia, Morocco, Mozambique, Myanmar, Namibia, Nauru, Nepal, New Zealand, Netherlands, Nicaragua, Nigeria, North Macedonia, Norway, Oman, Paraguay, Panama, Peru, Poland, Portugal, Philippines, Qatar, Fiji, Republic of Korea, Romania, Rwanda, St. Kitts and Nevis, San Marino, Saudi Arabia, Serbia, Seychelles, Sierra Leone, Singapore, Slovakia, Slovenia, Spain, Sri Lanka, Palestine, Suriname, Sweden, Switzerland, Syria, Thailand, The United Kingdom, Trinidad & Tobago, Turkey, UAE, Uganda, Ukraine, United States of America, Uruguay, Venezuela, Vietnam, Zimbabwe are accepted.
Travelers will be considered fully vaccinated if 15 days have passed since the completion of a COVID-19 vaccination schedule.
Since information may change quickly, we advise you to follow up on the latest India travel updates and/or contact your local embassy.
PCR Testing for Travelers from India
As the Coronavirus pandemic is still affecting the whole world, it has become mandatory for every traveler to present a negative test report for Coronavirus before departing from the country. You need to perform this test within seventy-two hours of your travel to get a hassle-free entry into your destination country. Most of the private labs provide test reports within one to two days for traveling purposes.
Along with the latest negative PCR test report for Coronavirus, you will need a Health Declaration Form before departing for another country as most countries require this form from every visitor to get the latest information about the health status.
PCR Testing in Mumbai, India for incoming arrivals
For all arriving passengers from other countries to Mumbai, it is essential to present a negative test report for Coronavirus. Also, they need to perform a PCR test at the airport after arriving in India. The International airport of Mumbai has set up facilities to conduct the RT-PCR test at the Level 10-Departure Area and the T2 Arrivals Lounge Area for every international arrival. The test report will be available in around 24-48 hours.
Getting a Health Declaration Form is also important before traveling so that the government can get the latest data about your current health status, recent trips, and contacts. You can take advantage of the unbeatable services of iVisa.com to obtain a perfect health declaration form before your travel date.