Find out more about the India travel restrictions and requirements
Looking to visit India for tourism, business, or medical treatment? We're here to help you navigate the rules and restrictions for India, for a stress-free trip. Keep reading to find out all you need to know.
Visa information for travelers entering India
Currently, travelers do not require a self-declaration form. However, all travelers must still adhere to visa requirements. This means that nationals who require an Indian visa must apply for one before they travel to the country.
Choose the right visa for your trip! Click on one of the links to find out more and apply instantly online:
You can also use our handy Visa Checker Tool to check if your nationality is eligible and which visa you may need.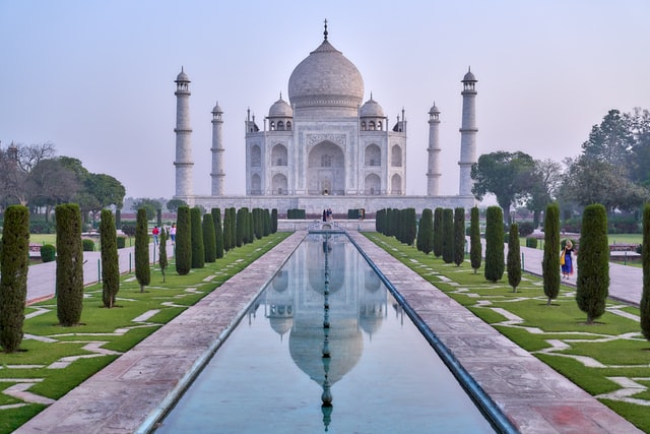 COVID-19 regulations and requirements in India
Are you interested in traveling to India, but weary about the travel protocols post COVID-19? Let us explain all the current COVID-19 restrictions and rules you need to know before you travel to India.
India has loads to offer tourists, from astounding landscapes and breathtaking architecture to diverse cultures and religious monuments. To make visitors and citizens feel safer, local authorities in India implemented tighter travel and visa requirements during the COVID-19 pandemic.
Good news, because as of November 22, 2022, foreign nationals and citizens of India no longer need a self-declaration form, proof of vaccination, or a negative RT-PCR test to enter India.
However, symptomatic travelers must immediately quarantine in a designated quarantine facility subsequently for follow-up treatment. After arrival, travelers must self-monitor their health. Travelers must report to their nearest health facility or call the national or state helpline number in case of COVID-19 symptoms.
There will be random post-arrival testing at the airport on arrival. Children under 12 years of age are exempted from post-arrival random testing.

Passengers coming from China, Japan, Thailand, Singapore, South Korea, and Hong Kong no longer need a pre-departure test.
Who can I talk to if I have more questions?
If you have questions about applying for an Indian visa or travel restrictions for India, contact our expert customer service team via online chat or email us at [email protected].