India is a destination that offers something for travelers from around the world. Some visitors want to learn about the rich culture and traditions, while others want to taste all the food or experience spirituality. The country also receives visitors looking for affordable medical treatments and, as one of the biggest growing economies, many business travelers.
No matter what the reason for visiting India is, you'll likely need to apply for a visa to enter the country. If you already have a visa for India, but the expiration date is approaching, it is possible to apply for a visa extension.
The process to get a tourist visa, business visa, or medical visa is very similar. However, for the Indian visa extension process, you'll complete the online application submission on the Indian Government Website (e-FRRO/FRO).
Continue reading below to learn about how to apply for your e-Visa and Indian visa extension.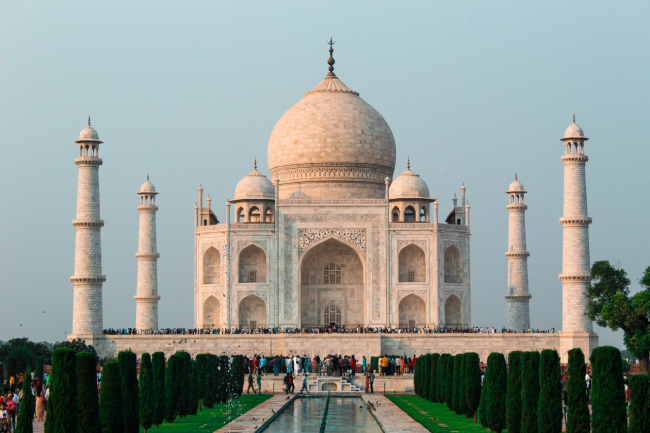 Everything you need to know about the India e-Visa
The India e-Visa is an official document that allows any eligible foreign national to enter and travel within India. Such foreign nationals can apply online for this valid electronic visa.
Applicants must submit a completed application form with all the necessary information and make the online payment for the visa services. Then, they receive the document through email in PDF format.
The visa application process is the similar whether you're requesting a Tourist e-Visa, a Business e-Visa, or a Medical e-Visa.
If you want to apply for a long-term document, such as an employment visa, contact your nearest Indian embassy or consulate.
Necessary documents to apply for the Indian visa
There are only a few required documents for foreign nationals to apply for the e-tourist visa. If you're applying for a business or medical visa, some additional documents may be necessary.
Valid passport scan, with your personal details (your passport must have at least six months of validity).
Return flight ticket, as you can only stay in this country for a particular period during each entry, you will have to show proof of a valid return flight ticket to the immigration officers.
Proof of accommodation, a hotel reservation or a written letter from your host in India.
Valid email address, to receive the document.
Online payment method, we accept credit and debit cards for the online fee payment. Online payments are done securely on the iVisa website.
Processing times and fees to obtain the India e-Visa
These are the available processing times for you to choose from for the regular visa, matching your current travel needs:
Indian Tourist e-Visa (valid for 30 days - double-entry)
Standard Processing:

5 days

-

USD $89.49

.
Rush Processing:

3 days

-

USD $141.49

.
Super Rush Processing:

36 hours

-

USD $204.49

.
Indian Tourist e-Visa (valid for 1 year - multiple entries)
Standard Processing:

5 days

-

USD $104.99

.
Rush Processing:

3 days

-

USD $156.99

.
Super Rush Processing:

36 hours

-

USD $219.99

.
Indian Tourist e-Visa (valid for 5 years)
Standard Processing:

5 days

-

USD $109.54

.
Rush Processing:

3 days

-

USD $128.54

.
Super Rush Processing:

36 hours

-

USD $149.04

.
Different costs and processing times may apply for the Business eVisa and the Medical eVisa. All our fees include the government costs.
How to apply for the Indian eVisa online
Completing your application won't take you longer than a few minutes if you follow these three steps:
First, fill out your application form here. Select the processing time that is most convenient for your travel requirements.
Second, please double-check the information you've provided. Pay for the requisite fee through the online payment system. We offer multiple payment options.
Third, upload photo, passport, and any other requisite documents. The last thing you'll need to do is to click the submit button!
Once you've submitted your application, iVisa's expert work team will carefully process your visa. Once approved, the valid visa will be sent to your email address.
Extending your India Visa
The Government of India requests that travelers who want to extend their visa apply at least 60 days before the visa expiration date. The good news is that the process to renew a valid e-visa is simple.
While you cannot apply for an extension visa iVisa, all you have to do is fill out the online application form on the Indian Government Website (e-FRRO/FRO). You choose one of the payment options and wait to receive the visa extension certificate. If you have any questions about the extension process, please contact the respective FRRO Support Centers.
How much does it cost to extend the Indian visa?
The Indian government establishes the visa fee depending on the traveler's country and type of visa extension. You can make international payments or deposit online. Among the various payment modes are MasterCard, Visa, and UnionPay.
Be aware that the government can apply an additional penalty in case the visitor stays longer than authorized or not returning to the country. The penalty is calculated after the submission of the application.
How long does it take to get a visa extension in India?
The visa extension processing time usually is 7 to 10 days after the form submission and payments are done. The FRRO/FRO visa officers request that foreign nationals apply for the extension at least 60 days before the expiration date.
What happens if I overstay my Indian Visa?
The Indian government has a penalty for travelers that overstay their visa expiry date. They are liable for prosecution under the Foreigners Act 1946 and imprisonment of up to 5 years with a fine and expulsion from India. There is also a financial penalty that varies according to the duration of the overstay.
More questions about the India Visa?
You can count on our visa experts to answer any questions about requirements to enter India, applying for the eVisa, and other visa-related services.
Contact any of our customer service agents by emailing [email protected] or starting an online chat. They are available 24/7 to assist with your India visa application.