Disclaimer - iVisa does not currently offer the OCI card, please check below for any information you may need about your future application with us, or how to apply for an India Visa.
Getting an OCI card will give you all the rights a permanent resident in India has. We can help you with the process and the OCI card photo requirements. iVisa.com has the simplicity, speed, and security to support you.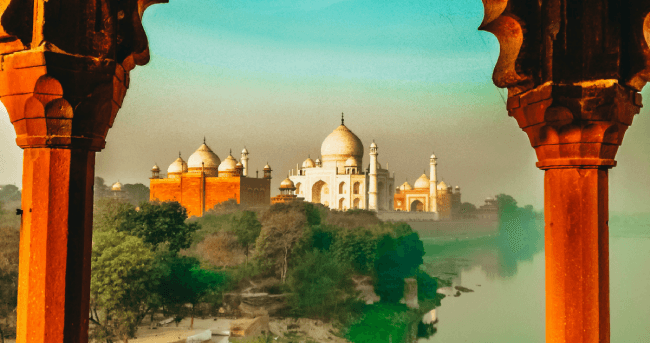 The OCI has plenty of benefits, like working and living in India. If you have Indian origin, you can apply for this document from anywhere in the world. Let us help you with the OCI card photo requirements.
How can I get my OCI card with iVisa.com?
Head to the application page.
Fill out the digital form.
We will check your application, so we are sure everything is correct.
We will send you a preparation guide with further steps.
Ship the physical application to the Application Center by mail.
Receive your OCI card in 5 to 6 weeks.
Frequently Asked Questions
What is the OCI card?
The OCI card is a lifelong visa that allows you the same equal rights as any other permanent resident in India. The OCI card is an opportunity for citizens of other countries with an Indian origin.
Travelers can learn all about the OCI card photo requirements with us.
What are the requirements to apply?
After exploring our application page and confirming you are eligible for this document, make sure to have these requirements:
A photocopy of your passport that must have a 6-month validity.
A valid email address, so our team can keep in touch.
A payment method, choose between a Paypal account or a credit/debit card.
Besides, you need these items:
Digital photo that meets all the OCI card photo requirements.
Digital signature.
Proof of address.
Remember that according to the motive of your application, the Indian Government could request other documents.
Check them on the application page
What are the processing times?
We offer three services for your OCI card:
Standard Processing Time:

USD $371.99

-

2 days

.
Rush Processing Time:

USD $391.49

-

24 hours

.
Super Rush Processing Time:

USD $411.99

-

4 hours

.
How can I apply?
You will need to follow these steps:
Fill out the digital form. Pick a processing time according to your needs.
Review your details and correct any mistakes. Choose a payment option between a Paypal account or credit/debit card.
Attach any supporting documents.
Once you finish this first part, expect an email from us with all the details you need for your next steps alongside a preparation guide. Follow our instructions and send the application to the VFS Application Center. Wait for your OCI card for around 5 to 6 weeks. We can help you with the OCI card photo requirements.
Is iVisa.com safe for this requirement?
Yes! We know that safety is a top priority for our customers. Therefore, we have established the highest security standards.
Check the comments from our previous customers for more details about our services.
Who should I contact if I have more questions?
Connect with our support agents who are available 24 hours a day. They have all the information about the OCI card photo requirements.
iVisa.com Recommends
We know that exploring India is an incredible experience. Go to Mumbai and engage with the energetic and spiritual locals. Also, this city is the land of Bollywood stars and where the most famous Indian movies have been filmed. Take a cruise down Marine Drive and check the incredible Art Deco buildings. Explore the gourmet restaurants that we are sure will provide a unique culinary experience. If you want to feel more like a local, head to the Thieves Market or the Churchgate railway station. Both sites are bustling with people. Visit the Sanjay Gandhi National Park, where you can see the Kanheri Cave carvings that date back 2,000 years. Mumbai is a colorful city with plenty to offer. Continue your trip in Rajasthan. Also known as the Land of Kings, this site has palaces, forts, and monuments all over the place. Check Jaipur, where the pink buildings, palaces, and jewelry stores will take your breath away. Go to Jodhpur or Blue City, where the Mehrangarh Fort is the main attraction. Acquire the OCI card now and explore India.