Indonesia is one of the many countries in the world-changing their legislation and regulations in order to combat the ever-growing threat of the COVID-19 global outbreak, and one of the measures that the country is using to rein in the spread of the disease is by having a list of countries that are allowed entry by Indonesia during the coronavirus outbreak. This is in support of the Health Alert Card program.
COVID-19 is caused by the novel coronavirus that emerged from China in late 2019, hence the 19 in the name of the disease. It can be easily transmitted from one person to another through personal contact or inhalation of airborne viruses. However, there wasn't much known about the disease and its transmission then, and travelers spread the virus to their own country when they went back home. The result is a pandemic status of the disease within a few weeks of its discovery.
Note: Since April, 2022, the Indonesia Health Alert Card is no longer necessary to enter the country.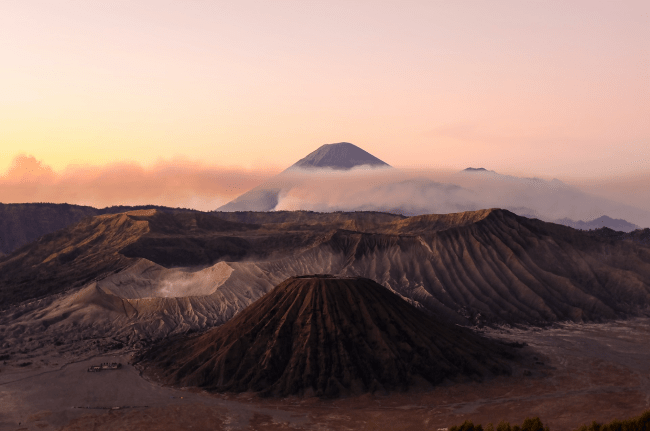 General Characteristics of the Pathogen and the Disease
The virus is known as SARS-CoV-2 (for severe acute respiratory syndrome coronavirus 2) is the second known coronavirus to cause SARS symptoms. This virus causes acute respiratory problems by thickening the mucous membrane lining the air sacs in the lungs and the tubes that lead to them. The end result is that there is so much less oxygen being absorbed into the bloodstream and the infected person feels like he/she is drowning. Eventually, if left untreated, the person dies of organ failure due to hypoxia or lack of oxygen.
Couple that with the ease with which the disease is being transferred from an infected person to a healthy person and you have a recipe for a disaster of global proportions. Travelers have unwittingly brought back the virus to their communities when they went abroad, got infected then went home. One of the factors that contributed to the rapid spread of the virus was the easy process to enter the territory of most countries, including Indonesia.
Apply now and get your Indonesia Health Alert Card on time!
Indonesia's Response to the COVID-19 Threat
Earlier in the year, Indonesia temporarily banned any travelers from entering its borders, all except for people carrying certain visas and documentation. This policy came from Prof. Yasonna H. Lately, the Minister of Law and Human Rights, and the exceptions to the rule are the following:
1.Foreigners who are holders of Indonesian Service Visa or Indonesian Diplomatic Visa.
2.Foreigners who have Service Stay Permits or Diplomatic Stay Permits inside Indonesia.
3.Foreigners with Permanent Stay Permit Cards (KITAP) or Temporary Stay Permit Cards (KITAS) within Indonesia.
4.Expats or foreigners who are engaged with Indonesia on strategic national projects.
5.Crew members of all sea, air, or land transport are allowed entry into the country.
6.Food Sustenance Workers or Medical Aid Workers for Humanitarian Purposes.
Holders of the forms stated above can apply for extensions. Since they are under the jurisdiction of the Ministry of Law and Human Rights, the processing and procedures for the application shall be in accordance with the rules and regulations set forth by the Ministry.
It doesn't stop there, however. If you are qualified to enter Indonesia, you still need to provide supporting documents to prove that you are a low-risk candidate for coronavirus infection. Here are the additional credentials that you need to show to border health authorities for you to be admitted into Indonesia:
The entrant needs to present a health certificate that came from health authorities from the entrant's home country. It needs to be in English to be valid.
Do I need a COVID vaccine or vaccination certificate to enter Indonesia?
Yes, Indonesia has been taking steps to restore travel within its borders. In order to enter Indonesia, travelers aged 18 and older need to display the COVID vaccine passport or vaccination certificate.
Accepted vaccines are Pfizer, Moderna, Sinovac, AstraZeneca, Johnson & Johnson, and Sinopharm.
Travelers are considered vaccinated if all doses of a vaccine against SARS-Cov-2 have been administered for at least two weeks before traveling.
Updates to Indonesia's Entry Regulations
1.The Government of the Republic of Indonesia implemented new health procedures aimed at screening international arrivals for entry into their territory. These protocols include requiring every entrant to submit to Polymerase Chain Reaction (PCR) tests to identify those who are infected with the coronavirus even without externally apparent symptoms. The protocols also require everybody to agree to be quarantined in government facilities.
2.If the entrant is in possession of a certificate proving that he/she is free from COVID-19 and he/she has never been infected, they will be able to enter the country and just impose self-quarantine at the place where he is staying.
3.Travelers will be interviewed and may be subject to additional checkups at the point of entry.
Get more information about the Indonesia Health Alert Card on our iVisa.com website.
More About the Updates
As stated above, all qualified entrants are required to show a health certificate that came from their home country's health authorities. If the health certificate contains a COVID-19 PCR test and the result of the test is negative, then he/she will be free to enter the country without any additional health checks. He/she will only be required to self-quarantine in his place of residence within Indonesia.
If the certificate does not contain a PCR test with negative results, the entrant will need to undergo a Rapid Test and entry may be refused or allowed depending on the result of the test, as well as the results of an interview and vitals check, including blood oxygen saturation and temperature.
For extra assistance, you can contact our customer team 24/7.
Who Are Allowed to Enter Indonesia?
All citizens of Indonesia will be allowed to enter the country. As per the ban on non-citizens, all non-Indonesians will not be allowed to enter the country, except for those with temporary or permanent Stay Permit Cards. All entrants who have service and diplomatic visas will also be allowed entry as well as crew members of air, sea, or land transports. However, they will need to prove that they have not been to a COVID-affected country within the last 14 days or their entry privileges may be revoked.
It is a difficult time for international travelers due to all the restrictions in place, but know that these regulations are in place to keep travelers and citizens safe from the pandemic gripping the world today. Learn more about these travel updates and advisories.