Countries are scrambling to put regulations into place that would be able to curb the increase in the number of COVID-19-infected people and this has caused massive disruptions in the world economy and international travel, leading to many Americans asking about ways on how citizens of the United States can enter Indonesia during the coronavirus pandemic.
Note: Since April, 2022, the Indonesia Health Alert Card is no longer necessary to enter the country.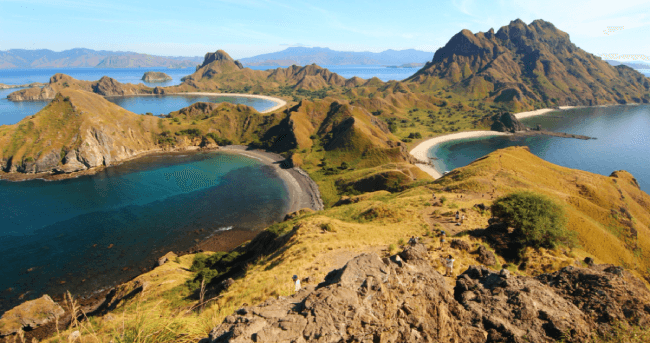 Indonesia and the other countries of the world decided to change the regulations on how non-citizens and visitors can enter their territory. The changes are in response to the magnitude of the pandemic and the ease by which the virus can be transmitted from one person to another and are updated accordingly. Here's a quick look at some of the current policies in place regarding entry into Indonesia.
It has been decided by the Republic of Indonesia that they will be constantly monitoring the reports and updates made by the World Health Organization regarding the progress of the pandemic. Any changes to their policies concerning entrants will be based on what data is on the reports from the WHO.

The acquisition of visas and entry into Indonesia, as well as related policies, have been suspended until further notice. Two policies in particular, regarding short-stay visit visas and visas on arrival, have been put on hold until conditions allow the resumption of services. Visa-free entry into Indonesia has also been suspended, which means that all entrants are now required to present visas upon arrival at the point of entry. These changes are temporary and normal services will resume when the pandemic is over.

Applications for visas will only be handled by Indonesian missions and no one else. Entering the country for a visit or a quick transit will require one to visit official Indonesian immigration personnel. Entrants applying for visas should ensure that they are applying for one that shows what their purpose is in entering. Plus, every entrant will be required to provide the Indonesia Health Alert Card along with their visas to show that they are not infected with COVID-19. These certificates must come from health officials in their own country.
Policies for Citizens of Certain European Nations
There are several countries from Europe which Indonesia has implemented special rules regarding their entry into the country. If one is a resident or a visitor who has stayed in any of these countries for 14 or more days, Indonesia may refuse to let you enter its territory, even if it is just for transit into another country.
Switzerland, France, Spain, the United Kingdom, Germany, and Italy are on this list. The Vatican and Iran (although not located in Europe) are also included and are covered by the restrictions. Another precautionary measure adopted by the government of Indonesia is reviewing the travel history of entrants. If they find out that an entrant has been to any one of these countries within the last 14 days, it will be an automatic refusal of the privilege to enter.
As for people who are qualified to enter, there is another requirement and that is a Health Alert Card that must be presented to the Port Health Authority. This should be presented upon arrival at the airport.
Do I need a COVID vaccine or vaccination certificate to enter Indonesia?
Yes, Indonesia has been taking steps to restore travel within its borders. In order to enter Indonesia, travelers aged 18 and older need to display the COVID vaccine passport or vaccination certificate.
Accepted vaccines are Pfizer, Moderna, Sinovac, AstraZeneca, Johnson & Johnson, and Sinopharm.
Travelers are considered vaccinated if all doses of a vaccine against SARS-Cov-2 have been administered for at least two weeks before traveling.
Controlling the Entry of Visitors from China and South Korea
The Republic of Indonesia, specifically the Ministry of Law and Human Rights, has put together some changes in their policy for entry of citizens from the Republic of China and South Korea, principally those from Daegu City and Gyeongsangbuk-do province. This is the gist of the restrictions on the new policies.
1.There are no more direct flights from mainland China and South Korea into Indonesia and vice-versa. The stoppage of these flights may be temporary and subject to change depending on the decision of the Ministry.
2.Indonesian authorities have also stopped the issuance of visas on arrival for Chinese and South Korean nationals. In addition, they will be no longer allowed to enter the country visa-free within the duration of the COVID-19 pandemic.
3.All entrants coming from these two countries will be refused entry into Indonesia if they are found to have stayed for at least 14 days in any territory owned by these two nations. Transiting residents and visitors from China and South Korea will also not be allowed to enter. But these regulations are not permanent and will likely be lifted once the pandemic is over.
Learn more about the Indonesia Health Alert Card here.
Conditions Regarding the Extension of Permits to Stay
The Indonesian Ministry of Law and Human Rights will have complete jurisdiction over the extension of expired Short Visit Passes for foreigners who are still inside Indonesia's territory. Their jurisdiction extends to the Temporary Stay Permit Card (KITAS) and the Permanent Stay Permit Card (KITAP) and the procedures involved in the application for extension of their effective dates.
Additional scope of the Ministry's authority includes being responsible for the application of extensions for expiring service visas and diplomatic visas, especially if the person carrying them is outside of Indonesia.
How Citizens of the United States Can Enter Indonesia during Coronavirus?
US citizens do not require any special forms to enter Indonesia except for a visa provided by an Indonesian mission that properly states the reason for entering the host country, and the Indonesia Health Alert Card.
Although health and foreign affairs authorities advise against traveling abroad due to the coronavirus pandemic, it is the individual's prerogative and decision to travel outside of the United States. If travel is unavoidable, travel authorities are reminding Americans to provide the proper documentation and submit to the rules and regulations concerning entry into another sovereign nation.
Travelers should always be aware of what the requirements are for entering a host country. This is in order to avoid wasting time, effort, and money getting something that will not be acknowledged by border and port health authorities. Make sure that you know what you need to carry with you upon entry so you will not be caught unaware. Inform yourself.