All foreign travelers who wish to travel to Israel must complete an Inbound Passenger Statement, plus an entry clearance certified by an Israeli consulate or by the Population and Immigration Authority. Both documents must be presented during Israel's border control along with a negative PCR (covid) test result. Self-quarantine will be mandatory as well for up to 14 days in a state-designated accommodation if the traveler comes from a red country.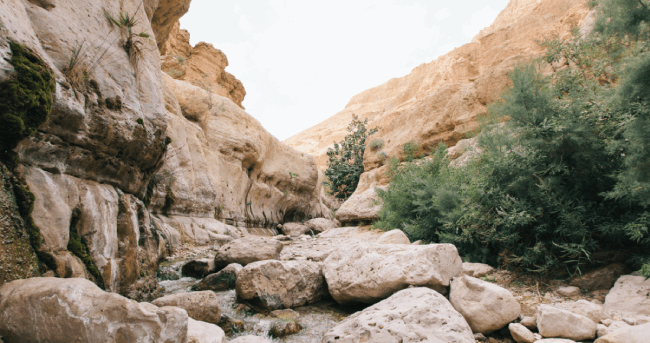 The Inbound Passenger Statement application form may be filled out 100% online on iVisa.com. Please read the Frequently Asked Questions section below for more information.
What do I need to know about the Israel covid entry requirements?
All foreigners traveling to Israel must fill an Inbound Passenger Statement in addition to an entry clearance to present at border control.
The entry clearance must be certified by an Israeli consulate or by the Population and Immigration Authority.
A negative PCR (covid) test result is also required for entry into Israel's territory.
Every passenger coming from a foreign red country must submit to a self-quarantine for up to 14 days in a government-designated facility.
The Inbound Passenger Statement application form may be filled out on iVisa.com.
Frequently Asked Questions
Israel Covid Entry Requirements: What is an Inbound Passenger Statement?
It's a mandatory form that every traveler must submit no more than 24 hours before boarding the flight to Israel. It has two sections: personal information and health declaration.
Do I need a COVID vaccine or vaccination certificate to enter Israel?
No, you don't. As of today, COVID vaccination passports or certificates are not mandatory to enter Israel. If you are a COVID-19 vaccine certificate holder, you will only need to quarantine until a negative test result is received on a PCR test taken on arrival in Israel. Since information may change quickly, we advise you to follow up on the latest Israel travel updates and/or contact your local embassy.
Israel Covid Entry Requirements: Am I going to be asked for proof of negative PCR (covid19) test results upon arrival?
COVID test prior to arrival: PCR within 72 hours.
COVID test after arrival: All travelers will be tested on arrival.
Israel Covid Entry Requirements: I have recovered/I have been vaccinated abroad. Am I exempt from providing negative covid test results?
Passengers who recovered or got vaccinated abroad will still be asked to demonstrate negative covid test results.
Israel Covid Entry Requirements: Will I be forced to self-quarantine upon arrival?
Quarantine requirements: 14 days for unvaccinated travelers
Quarantine testing: Day 7 PCR to end unvaccinated traveler quarantine early
Quarantine exemptions: Fully vaccinated travelers can end quarantine with negative result in landing PCR test
What documents do I need to add to my application?
Valid Passport: it must be valid for a minimum of six months.
Valid Email Address: your electronic visa will be sent to this email inbox.
Paying Method: a Paypal account, credit, or debit cards.
What are iVisa.com's processing times and fees?
Standard Processing Time: normal time to process the application at an affordable price.

USD 20.00

-

24 hours

.
Rush Processing Time: to get faster processing, the cost will increase.

USD 20.00

-

8 hours

.
Super Rush Processing Time: this option is to get the document as fast as possible, the most expensive.

USD 20.00

-

4 hours

.
How can I obtain an Inbound Passenger Statement with iVisa.com?
First: Fill out the Inbound Passenger Statement online application form with your personal and travel information (including the places the traveler has been in the past 2 weeks).
Second: Make the Payment. There are three (3) processing speeds to choose from. Pay either with a credit/debit card or a PayPal account.
Third: Attach documents. Like your valid passport and picture.
Fourth: Our specialized team will send your Inbound Passenger Statement to your email inbox.
Fifth Print it or show an electronic copy to immigration personnel at Israel's airport.
Can I trust iVisa.com to process my application?
iVisa.com has the most faithful service as we work with rigorous security guidelines.
Who do I contact in case I have more questions?
iVisa.com customer service agents are available for you 24 hours a day, 7 days a week if you still have questions or doubts.
iVisa.com Recommends
WHAT TO DO IN THE NEGEV DESERT
Ramon Crater Considered the world's largest erosion crater, this is Israel's largest national park and a total paradise for geologists. This desert area features a broad variety of rocks of different colors and shapes including volcanic rocks and fossils. The best desert views can be seen from the Machtesh Ramon lookout point.

Timna Park This is a valley surrounded by tall and steep cliffs covering an area of 15,000 acres. Ideal for hikers and bikers.

Sandboarding Become a sand surfer by sliding down the sand dunes of the Negev desert either standing or sitting on a sandboard.

One night in the Negev Stay overnight to watch a sea of stars in the blue-black darkness. Don't forget to bring your sleeping bag and warm clothing.

Masada Wake up early to watch the sunrise on Masada's summit. Masada is an ancient fortress on a flat plateau above the Dead Sea, declared as a UNESCO World Heritage Site. There are two ways of getting up there: climbing or hopping on the cable car. Guided tours available.