Kenya has welcomed Tanzanian citizens back to its territory since August 2020. However, new requirements to stop the spread of Covid-19 in this African country have been introduced. The newest of these requirements is the Kenya Health Declaration. This mandatory document helps the local authorities to track and trace individuals who are at risk of spreading COVID-19.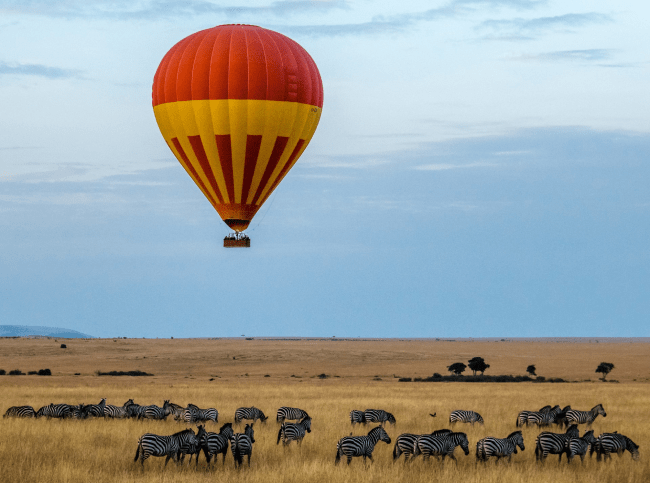 iVisa.com is aware of how difficult it can be to complete a brand new travel document application by yourself, without previous experience. For that reason, we developed this online application Form. With this service, you will be able to apply from home, with our expert's help, to guarantee optimal results.
In this blog, we show you how citizens of Tanzania can enter Kenya during Coronavirus., continue reading.
Frequently Asked Questions
Can I enter Kenya during Coronavirus?
Yes. If you are a Tanzanian passport holder, you are allowed to enter Kenya in 2021. Just check you meet the entry requirements before starting your trip and follow the health protocols upon arrival.
Do you want to know the details about how citizens of Tanzania can enter Kenya during Coronavirus? In that case, carefully read the answers below.
Do I need a COVID vaccine or vaccination certificate to enter Kenya?
Yes, all passengers aged 18 and over arriving into Kenya through any point of entry must have proof of full COVID-19 vaccination.
Since information may change quickly, we advise you to follow up on the latest Kenya travel updates and/or contact your local embassy.
What documents should I gather to apply?
To process your Health Declaration with iVisa.com, please get the following:
A passport with 6 months of validity from your travel dates remaining.
Your email account details (to receive your QR code)
A payment method: debit or credit card.
In the next questions, we share relevant information about how citizens of Tanzania can enter Kenya during Coronavirus.
Do I have to quarantine when I get to Kenya?
Quarantine requirements: There are no quarantine requirements in Kenya.
What are the requirements to enter Kenya during Coronavirus?
You must present a PCR test certificate with a negative result for Covid-19. Check the website for the latest updates on test specifications.

To get your trusted traveler certificate, you must upload your PCR test certificate to the African Center for Disease & Control site. (Skipping this step will automatically block your entry to Kenya).

Show a printed copy of the Health Declaration form and the QR code.

Be aware that if authorities determine that on your flight, you were seated two rows around anyone displaying symptoms, you will have to quarantine for 14 days.

Travelers arriving from South Africa, Botswana, Zimbabwe, Malawi, Eswatini, Lesotho, Namibia, Mozambique, Zambia, Malawi, Ghana and Nigeria will be antigen tested on arrival for free
Next, we explain more about how citizens of Tanzania can enter Kenya during Coronavirus.
What restrictions are still in force in Kenya due to Coronavirus?
There are just a few but strict rules you should follow to avoid problems during your visit to Kenya:
Wear a face mask/shield at all times in public spaces.
Do not leave your accommodation during the national curfew, from 10 pm to 4 am. If you get caught violating the curfew, you will be arrested, fined, and subsequently quarantined for 14 days.
Private vehicles and public transportation are allowed to operate at 50% capacity only. Passengers onboard vehicles that exceed this percentage will be fined.
The last step related to how citizens of Tanzania can enter Kenya during Coronavirus is right below.
What is the cost of the Health Declaration with iVisa.com?
Standard Processing Time:

24 hours

-

USD 20.00

.
Rush Processing Time:

8 hours

-

USD 35.00

.
Super Rush Processing Time:

4 hours

-

USD 60.00

.
At this point, you know all you need about how citizens of Tanzania can enter Kenya during Coronavirus.
Is iVisa.com a safe online service?
We are the preferred option for travelers around the world thanks to our high-quality service. iVisa.com provides its users with a safe environment to process their application. We guarantee your information is safe with us.
Can I contact you for more information?
Of course! Our customer service agents will be glad to answer your questions and assist you along the process. Remember, the user service chat center is available 24/7.
iVisa.com recommends
Talking about all the activities available for tourists in Kenya would take several pages of a book. So, to help you pick your itinerary, we've put together a shortlist of the most recommended places and activities for your visit to Kenya.
Hike Mount Kenya. There are three routes to the top available, depending on your physical condition. Along the way, you will be amazed by unparalleled views of this unique place on earth.
Spot wildlife in the Masai Mara. This National Reserve is the best of more than 10 in Kenya. Going on a safari through this beautiful land will ensure encounters with the local fauna and most representative animals of Africa.
Cycle in Hell's Gate. The Hells Gate National Park allows its visitors to take a cycling safari through the entire area. Wildlife in this place is not dangerous. So, you may get licked by a giraffe along the way. Also, you will be able to take unique close-up photos of the African countryside.