If you are a citizen of New Zealand looking to travel to Kenya, wild adventures await you in this country that combines African culture with its splendid natural forests.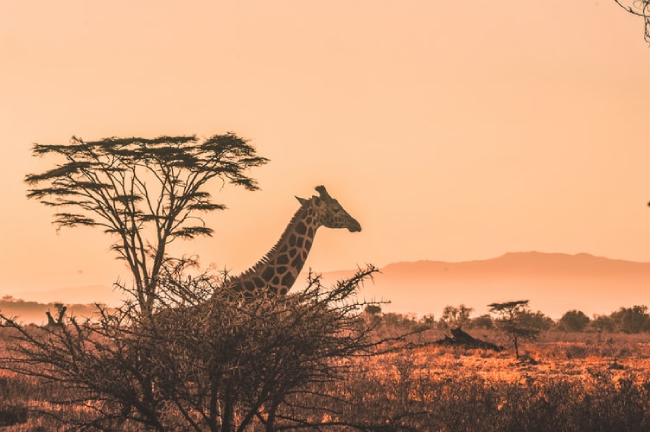 Kenya is home to wild animals such as the majestic African lions, elephants, and rhinos. The beauty and natural exuberance of Kenya will surely amaze through an authentic African-style experience. If you want to travel to Kenya as a citizen of New Zealand, you need to apply for the Kenya Visa for the Citizens of New Zealand.
For this reason, at iVisa.com we can help you complete, process, and receive your Kenya Visa for the Citizens of New Zealand.
Here at iVisa.com, we are committed to giving you the correct information and helping you to apply successfully.
Frequently Asked Questions
How can I start properly the application of the process to for the Kenya Visa for the Citizens of New Zealand?
First, Fill out all your details in the iVisa.com application form, then choose a processing time that suits your travel needs.
Second. Make sure all the details you entered are correct. After verifying this, you can pay the fees online using a debit or credit card.
Third. The last step is to scan and upload your passport and other documents. After that, click on the "submit" button.
Due to other reasons, do you need to hurry your visa process?
You can also choose the option to apply in advance. This option will help you to get a travel document on time without any errors. We just need your travel dates and we will make sure to get your document ready by the time you need it.
Get started on your application now.
Which type of documents are needed to apply?
To apply for the Kenya Visa, you will need the following documents:
A passport with at least 6 months of validity.
Your email address for you to obtain your Visa.
Your professional photo iVisa.com professional service can help you to get one.
Valid payment options like Debit/Credit card to pay fees.
What are the processing times and prices?
Standard processing time:

6 Business Days

-

USD 91.00

.
Rush processing time:

4 Business Days

-

USD 121.00

.
Super rush processing time:

2 Business Days

-

USD 156.00

.
Is it reliable to use iVisa.com to obtain my Kenya Visa?
Yes, it is secure to use iVisa.com as your service provider. You can trust your data is safe with us and feel supported. You can check our reviews and get to know the quality of work we do for our customers.
In case of having more questions, where can I get more information?
You can always contact our customer service team for any further questions or doubts. We are available 24/7 to answer any additional questions, guidance, or queries.
We appreciate the value of choosing iVisa.com and that is why we want to make you feel like you are in good hands.
iVisa.com Recommends
Kenya is a country with beautiful vegetation and wild animals. It honors many of the African traditions plus the diverse life potential that exists there.
The Masai Mara National Park is one of the best places to see wildlife in all its splendor. It is one of the finest national parks in Africa to see lions, zebras and wildebeest, which migrate in the great savannah. The best time to visit the Masai Mara is from late July to late September when the great wildebeest and zebra migration is already settled in the park. The migration of the herbivore is one of the most incredible natural spectacles: almost two million animals travel together towards their destiny, creating one of the most wonderful life scenarios to witness.
Kenya also allows you to immerse yourself in the traditional cultures. By visiting the Masai Mara tribes,you can interact with them and learn about their culture and traditions in the same habitat they have occupied for thousands of years.
Let your days be full of wild adventures as you explore all the experiences that Kenya has to offer.