If you want to travel to a territory as exotic as Kenya, you must know the documentation that will be requested at the airport. One of the most important documents right now is the Health Declaration, which has emerged as an emergency item for the current COVID-19 pandemic. There are some conditions that you should read about this Kenya 14 day quarantine requirement to be able to apply successfully and avoid setbacks during the trip.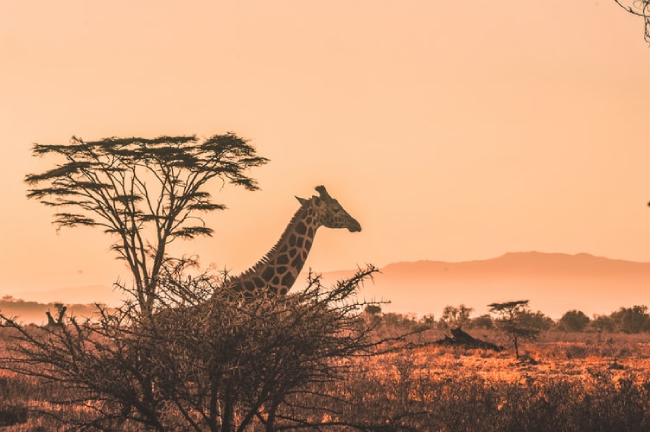 In this article, you'll be able to know the details that you cannot ignore to apply online, especially when you have iVisa.com's helpful service. Rest assured that with these FAQs you will be closer to getting to know Kenya.
Frequently Asked Questions (FAQs)
What is a Health Declaration and why is it important?
With the current COVID-19 Pandemic, it's been necessary to provide travel authorizations to travelers to protect their health. Therefore, many countries, including Kenya, decided to launch the Health Declaration. This document proves that you won't risk your health upon arrival. If you apply for it, you also have to follow the 14-day quarantine and other important sanitary conditions.
This document is important to preserve your health and also to avoid the spread of this harmful virus in the Kenyan territory. Remember that safety is first and that's why you should apply for this document to avoid any legal issue at the international airport.
Do I need a COVID vaccine or vaccination certificate to enter Kenya?
COVID-19 vaccination passports or certificates are not mandatory to enter Kenya. Now, fully vaccinated passengers with a valid COVID-19 vaccination certificate won't need to present a negative PCR test.
Since information may change quickly, we advise you to follow up on the latest Kenya travel updates and/or contact your local embassy.
Do I need to take a PCR COVID-19 PCR test before traveling to Kenya?
COVID test prior to arrival: PCR within 72 hours for unvaccinated travelers

COVID test exemptions: Children under 12 and fully vaccinated travelers.
Do I have to quarantine once I arrive in Kenya?
Quarantine requirements: There are no quarantine requirements in Kenya.
What are the requirements to apply for this document?
You don't need to go to an embassy to apply for your Kenyan Health Declaration, the process is online. The good thing about it is that you don't need to collect many documents. Take note that the most important Kenya 14 day quarantine requirement is your passport (it mustn't be expired). The rest of the documents are easier to get. Here's the complete list:
Scanned copy of your passport: it's important to scan the information page.
Valid email address: you'll receive all the information about this process online, so be sure to offer a valid email address.
Payment options: you can pay with a Paypal account or with a debit/credit card.
How much do I have to pay for the Kenyan Health Declaration?
The Kenyan Government hasn't offered an official process to obtain this declaration, but iVisa.com decided to offer a reliable system to help with this matter. However, the service isn't free, but the price is affordable according to your needs and also all the security in the software. These are the options available to apply for the Kenyan Health Declaration:
Please, note that these are not the official prices and processing times, but these work as a great idea for you to consider once the Health Declaration is ready:
Standard Processing Time: the price is USD $38.99 and it has 24 hours waiting time.

Rush Processing Time: the waiting is 8 hours for USD $67.99. .

Super Processing Procedure Time: it's the most expensive option with a price of USD $109.99, but you'll only wait 4 hours.
How is the application process to apply for the Kenyan Health Declaration?
With iVisa.com, you only have to follow 3 easy steps to get your Kenya 14 day quarantine requirement. These are the steps:
First, read carefully the initial questionnaire and fill it in with your information. After that, select the processing time of your preference.
Second, verify your basic information (the one you gave in the first step) and pay for the fee according to the processing time you selected.
Third, upload the scanned copy of your passport and other documents if required and click on the submit button to send your form.
Check the steps with caution, remember that if you commit any mistake and then send the online form, it might be hard for us to help you. This process is automated, and once the Government approves the authorization, it'll be quite hard to change any information, and you'll probably have to re-apply.
Keep in mind that the Health Declaration with a QR code and other notifications will be delivered via email. Even if you apply carefully, you won't spend more than 15 minutes completing the online form.
How will I get the Health Declaration?
You'll receive a QR code among the Health Declaration. You should keep this QR code on your phone so it can be simpler to enter Kenya once you land at the International airport. Once you arrive there, the Immigration officers will check your documentation and they will ask you to show the Health Declaration with the QR Code. Only after this code is registered through the official checkout system, you'll be ready to enter the country and follow up the 14-day quarantine before taking any tour.
I'm traveling with children, do they need Health Declarations as well?
Yes, children also need a Health Declaration to enter Kenya. This document is necessary for any foreign citizen, regardless of age. There's no excuse in this topic, but if you have any doubt or question, you can contact us, we'll be glad to help you.
Is it safe to apply with iVisa.com?
Yes, it's completely safe to use iVisa.com's service. In this company, we understand that our service works as an important tool for you, especially when you want to avoid bureaucratic processes. In this way, we count with an updated system and top-notch software that allows you to receive the best for an excellent price. If you want, you can check our [reviews here] if you want to learn more.
Where can I get more info about the Kenya 14 day quarantine requirement?
If you still have questions in mind, then we have two options for you. First, you can contact us to receive personal attention. Second, you can check out more information on iVisa.com's website.
Get ready for your trip by applying for your Health Declaration! This way, you won't need to stress about special conditions related to the COVID-19 while planning a trip that should be a pleasure and not a nightmare.