There's no need for Singaporeans to visit an embassy to obtain a visa if they want to travel to Kuwait. Singaporean and more than 50 nationalities can apply online, thanks to iVisa.
This process is a lot easier than going to an embassy. However, you may still have some doubts, and we're ready to help you out with this article.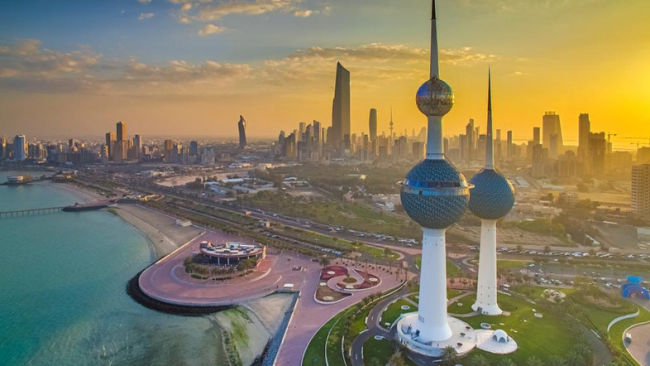 Frequently Asked Questions
Singapore citizens must apply for an eVisa to go to Kuwait?
All Singapore people who are wishing to make a trip to Kuwait, must get first an eVisa.
What is the Kuwait eVisa for Singaporeans?
The eVisa is an official and authorized electronic document that allows you to enter Kuwait for a period of time.
How many days I can remain in Kuwait?
If you decide to get your eVisa, then you will be allowed to stay inside the country for 90 days in Total.
What documentation do I need to present for the application?
The following detailed list will inform you and help you a bit more about what you need to supply before applying:
Valid passport – it must have a minimum validity of 6-months from the arrival in Kuwait.

Digital copy of your passport – the most important part is the information page, but you should go ahead and scan the entire booklet.

Valid email address – eVisas are linked to passports electronically, and so will the visa provided by iVisa. Still, it is needed to print out a copy before departure, which is why iVisa will send you one via e-mail in PDF format.

GCC residence card – this applies only to applicants from the other countries that are a part of the Gulf Cooperation Council (Bahrain, Kuwait, Oman, Qatar, Saudi Arabia, and the United Arab Emirates.) At the same time, the applicants from the GCC must work in specific fields. You can find all of them on iVisa's website.

Ways of payment – prior to submitting the application, you will be asked to pay the service fee using a credit/debit card or a PayPal account.
How much is the length of time I have to utilize my eVisa?
In case you obtain the Kuwait eVisa you're able to stay in the country for 30 days after issued.
What are the processing times?
We have 3 types of processing times that determines the total price for your Kuwait eVisa. These are the options:
Standard processing (8 days) --USD $68.99.

Rush processing (6 days) --USD $110.99.

Super rush processing (4 days) --USD $157.99.
It is important to mention that Kuwait has different weekend days than other countries: Friday and Saturdays. So please, take in consideration this information before applying.
Will I spend a lot of time in the application form?
Of course, no! Because the form we have in our website is very simple to complete. So, you won't spend more than 20 minutes.
How does the processing for the eVisa function?
For your convenience, iVisa provides online forms that are structured in parts, so all applicants can fill in the form more manageable.
It will ask you to provide personal details such as name, address, email, phone number, etc. Passport information and travel details are required as well. Plus, you must select a processing time option.
Make the payment and review the information written on the previous step.
Upload other supporting documents for your application. Once you finish, hit the submit button and wait for your eVisa in the timeframe you selected.
For attendance, please call us to help you. Start your online application form here and make your trip come true!
Can I enter multiple times if I'm from Singapore?
No, you can not. Once you get the eVisa, you are going to receive a Single Entry visa.
If my kids want to travel to Kuwait with me, what I need to do?
As a parent, you can apply for an eVisa along with your kids and add them to your application.
If my relatives want to apply with me, how can I do?
You can do it by clicking on ''add new applicant'' and filling the form with all their info. Remember to gather their scan documents first.
Does my passport requires a minimum validity to apply?
Most of the eVisas applications request applicants to provide a 6-month valid passport and Kuwait is not the exception.
Can you show me an example of the Kuwait eVisa?
I still have more doubts about the eVisa, can I get more info?
Yes, you can. In our company we have more and more information about the Kuwait eVisas in this page. If you want to receive personalized attention, you can call our customer service in this link.