Please note that travelers coming from China or that have been in China within the last 14 days, must present a pre-departure antigen test taken within 48 hours of departure.
Due to the recent outbreak of covid-19 and many other infectious diseases in the past, you must follow the health guidelines while traveling anywhere. You should be thinking that Do I need a vaccine to travel to Malaysia? and the answer is yes, as it safeguards you from any diseases beforehand. To know more about vaccinations visit our website iVisa.com.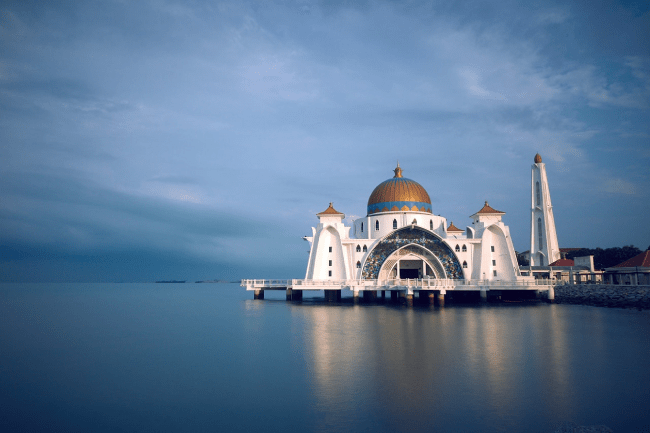 Knowing that you are medically fit to enter Malaysia gives you the freedom to explore more. You would be prevented from any such infectious diseases. You should be vaccinated for measles, mumps, hepatitis A, hepatitis B, etc before entering the lands of Malaysia. After getting your vaccinations done you will be fully safe and immune to any of these diseases, learn more about such queries on our website iVisa.com.
How to apply for a travel document with iVisa.com
Visit our application website to check if you're qualified for the document.
Don't forget to fill in the application form carefully in case you're eligible.
As soon as you complete the form, ensure that your information is correct to avoid mistakes and select a processing speed.
Upload and attach the documents needed for the application form and send it once you're ready.
Receive the health declaration by email inbox.
Frequently Asked Questions
Do I need a vaccine to travel to Malaysia?
It'll depend on your country of origin or the country in your passport, which is why you should always check our FAQ Page first.
All travelers coming from China need to be fully vaccinated.
What is the processing time for Malaysia Visa?
The method of processing highly decides whether you'll get it sooner or later. We offer three different options: standard, rush, super rush.
No need to worry about Do I need a vaccine to travel to Malaysia? as all of it is cleared on our website.
What are the documents I need to submit before applying for a Malaysia visa?
You need to submit a list of documents that we have made here for you:
Passport with 6-month validity.
Credit or a debit card, a PayPal account can also be used.
Recent passport-sized photo.
Digital copy of your passport's bio page.
Travel itinerary.
Return ticket and E-Ticket number.
Hotel reservation Copy.
We urge you to double-check any thoughts on Do I need a vaccine to travel to Malaysia? at our site.
Can I be assured that my visa application is safe to apply?
You can be 100% assured that your application process for Malaysia is assured and you will get your visa within the time frame given on the site. Apply here to get your visa in the fastest way possible. We care for our customers and safeguarding your visa process is our number one priority.
How and where do I apply for the Malaysia visa application?
You can apply for the Malaysia visa here. Click on the link to start the application process. You would be redirected to our website, where after reading all the precautions and info you can apply for Malaysia Visa. Fill in all the details there with the utmost care and make sure you don't fill in any wrong details as such applications are rejected.
When I plan my travel to Malaysia, Do I need a vaccine for yellow fever?
After you arrive in Malaysia, you need to show proof of yellow fever vaccination. When all your documents are cleared along with the yellow fever vaccination, you are free to go. You can visit our website, where you will be provided information on any of your thoughts on Do I need a vaccine to travel to Malaysia?.
Can I apply for multiple visas for Malaysia at the same time?
You are not allowed to file more than one Malaysia travel visa application at a time. You can enter Malaysia multiple times until your visa expires. For more FAQS like this visit our official site iVisa.com. You would be thrilled to know that we answer questions like Do I need a vaccine to travel to Malaysia?.
Where can I learn more about the Malaysia visa?
You can learn about the Malaysia visa application process and many more on our website where there's ample information. Rest assured of the vaccination processes and thoughts of Do I need a vaccine to travel to Malaysia? can be cleared there too.
iVisa.com recommends
Malaysia is a country with a perfect mixture of the best tourist attractions put together. It is an amalgamation of different people and places to make it one of the leading tourist places all over the world. It is a great place for backpackers and couples to hang out and enjoy every bit without thinking much about money. In comparison to its neighboring countries, it is fairly cheap and the economy is boomed majorly through tourism.
Malaysia is a country well-known for its beaches, tropical forests, and the mix of cultural influences from Malaysia, China, India, and Europe. The capital, Kuala Lumpur, is home to colonial buildings, bustling commercial districts, such as Bukit Bintang, and skyscrapers, such as the iconic 451-meter-high Twin Petronas Towers.
We invite you to enjoy this exotic nation simply by applying for your health declaration with us!