Malaysia is a country beyond compare. It has the best beaches in Asia and has been recognized for having the greatest biodiversity in the world. If you like spicy food, this is one of the best destinations to visit! Myanmar citizens who wish to go to this country and learn about its wonders need to consider a few points before traveling. One of the most important points is about the procedures you need to follow in order to obtain a Malaysia eVisa. This is the reason why we have decided to implement here a list of frequently asked questions and answers that will help you to know a little more about what you need to do before traveling to Malaysia.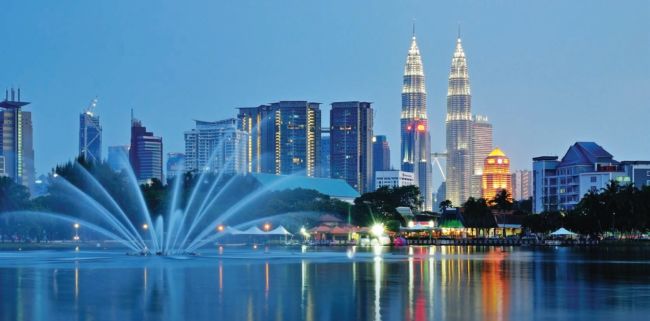 Frequently Asked Questions (FAQs)
Do I need a visa to Malaysia?
Yes, if you are a citizen from Myanmar wishing to visit Malaysia you need a Tourist eVisa. To see all the requisites, click here.
What is the eVisa?
It is an official document and authorized by the same Government of Malaysia that allows many tourists to enter the country with an electronic visa.
What is the validity of the eVisa?
You have 90 days after issued to visit Malaysia with a Single Entry. You can stay inside the country for 30 days Per Entry.
Which documents do I need to present?
In order to submit your application, you will need to provide these documents:
Passport
A passport photo
A copy of your passport's main page
Roundtrip ticket flight
Travel itinerary
Proof of accommodation
Birth certificates for minors
Email address
Means of payment
What are the processing times and prices?
We have three types of visa processing times. All have a specific price so it is accessible to all customers. Here we explain the cost and benefit of each one:
Standard processing (6 Business Days) -USD $87.99.

Rush processing (4 Business Days) - USD $128.99.

Super Rush processing (2 Business Days) - USD $174.99.
Click here to start your application.
How does the Malaysia eVisa work?
In 2016, the government of Malaysia introduced the eVisa program for travelers wishing to enter Malaysia. Travelers simply have to fill out an online application, upload the required documents, and send the request for the eVisa. Then, they will receive the eVisa via email.
How long does it take to apply for a Malaysia eVisa?
The online form process is quite simple. Citizens from Myanmar applying can complete it within 10 minutes.
How can I apply for a Malaysia eVisa?
The application online that we designed is really easy and fast to fill in. It should take you no more than 10 minutes following these steps:
First, fill in your general information and choose the processing time from the options mentioned above.
Second, revise step one and make the payment.
Third, answer a questionnaire and upload a photo. Then add your passport scan along with the other documents.
Start your application here. For any help with the form, please contact our support service 24/7.
When I finish the application, do I need to do something else?
No, you just need to wait for your eVisa to arrive. After you are done, submit your form and wait for your visa to arrive in your email inbox.
Do my children need a Malaysia visa too?
All Myanmar citizens must get their own eVisa to travel to Malaysia, even kids. Just remember that they need to apply with at least one parent and send the scan of their birth certificate.
Is it possible to apply for my relatives?
Yes, you can do that too. Just apply here with the documentation required and introduce his/her data. In case you need to apply for more than one person, go to the application form and click on "add new applicant", there you will need to fill in the information from all your relatives.
Will you inform me about the status of my eVisa?
You will be notified by email messages from us about the status of your eVisa. Once the Government of Malaysia accepts and approves the request, we will send you the document on email too.
What happens if I made a mistake while applying?
We recommend you to contact one of our customer service representatives as soon as possible to assist you in this problem and give you a solution.
Is it safe to use iVisa for my eVisa?
We provide you maximum safety for your personal data, confidentiality, and we invest a lot in the security of our database. Do not be afraid of the security of your data, because we have the right tools to protect all your information and prevent it from being exposed on the Internet. You can check the testimonials of hundreds of happy customers here.
I have more unresolved questions, where can I find more info?
For more information please click here. There, you can also start chatting online with one of our customer service representatives.