People who want to go to Mexico often wonder how to solve the documentation issue as fast and as easy as possible. The whole process is not complicated, but most people go to official Mexican sites, which can get a bit confusing, especially because not everyone can speak Spanish.
That is why iVisa provides an excellent way of getting a Forma Migratoria Múltiple in English. That way you understand everything that is put in front of you and gives you the possibility of completing the process in a matter of minutes.
In this blogpost, we'll give you details to know how to properly get this official document.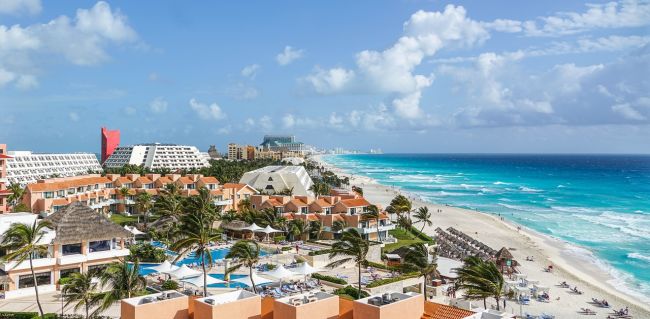 Frequently Asked Questions
What is a Forma Migratoria Múltiple?
As you know, to travel to Mexico, you will need some documents. In some cases, you will need a visa or a tourist card to travel there. So, the Forma Migratoria Múltiple is a Mexico tourist card. It's a special fee that certain citizens who want to travel to Mexico must pay.
What are the requirements that I need to apply?
To apply for this FMM, you will need to gather the following short list:
You also need the following if applying with iVisa's services:
Credit or Debit card or a Paypal account
Airplane ticket if you travel by plane (recommended)
If you have all these documents, then you can proceed with the application form.
What are the fees to obtaining the FMM?
Keep in mind that the FMM is FREE if you travel by plane, but it can be very difficult and tricky to get it by yourself. iVisa can help you with the process by paying just an extra fee in order to receive it as soon as you want.
There are 3 options for you depending on how fast you want it:
Standard: you get your tourist card in

24 hours

paying just

USD 20.00

.
Rush: you can get your eVisa in

4 hours

, but you have to pay a little bit more:

USD 40.00

.
Super Rush: if you need your FMM as soon as possible, we can help you with that. With this option you receive your visa in

30 minutes

. But this is the most expensive process, you have to pay

USD 60.00

.
How can I get a FMM?
Before applying, make sure you have all the requirements that iVisa gives you. Then, you are ready to complete the form.
Filling in the application won't take you more than 10 minutes. You just need to insert your basic data. Then, select the tourist card type and processing speed.
Now, it's very important that you know that the difference between a land tourist card and an air tourist card is the visa cost. If you travel by air, there is no visa cost, which means you have to spend USD 32.00 less than if you travel by land. Nevertheless, the rest of the fees remain, as we already explained to you before.
How many entries do I get with a Forma Migratoria Múltiple?
You will obtain a Single Entry.
How long should be the validity of my passport before applying for FMM?
If you want to visit Mexico you must have your passport with at least 6-month validity from the date of entry. Remember that this is important in order to avoid getting a denied Tourist Card.
I want to travel to Mexico by land, can I use the same Tourist card?
That is not possible. Take into consideration that there are 2 different types of Mexican Tourist Card: By air and by land.
The Forma Migratoria Múltiple by plane is only available if you travel this way. However, if you want to enter Mexico by car, you must apply for an FMM by land.
Is it ok to acquire my Forma Migratoria Múltiple with iVisa?
Let us tell you that we have been providing our services to various travelers for several years and that we haven't had problems regarding the leakage of your data. And that is because we have a fairly advanced system, which means that no information found in our database is exposed.
Is there more details about this electronic visa?
Get more info here. Also, you can contact one of our super operators and solve your doubts.
As you can see, getting a Forma Migratoria Multiple is very simple. It takes only a few minutes, it is not very expensive, and your effort in obtaining it is minimal. It cannot get any better than that.