People traveling to Mexico during the COVID-19 pandemic are advised to quarantine for 14 days after their arrival as an effort to stop the spreading of coronavirus in the Mexican community.
Even though you do not need a visa to enter Mexico, you will need a tourist card. The good thing is we can help you process this document online on the website of iVisa.com. You will also be asked to present a Mexico Health Declaration which means you must truthfully declare your health condition to the port authorities in order to be allowed entry to the country.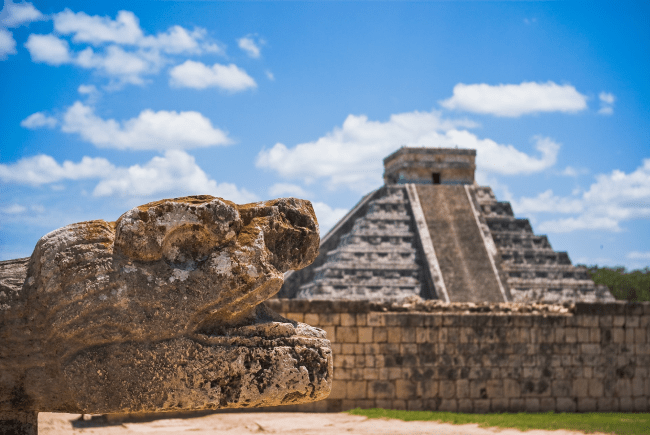 We can assist you in processing your digital Health Declaration from the comfort of your own home, so you don't have to waste time at the airport.
We understand government protocols can cause a bit of anxiety and be a little confusing, but no worries, if you're visiting Mexico soon for work or a business trip, apply online to request your digital Health Declaration and continue reading to get all the information you need to resume this process quickly and reliably through iVisa.com.
Frequently Asked Questions (FAQs)
WHAT IS A HEALTH DECLARATION AND WHY DO I NEED ONE TO ENTER MEXICO?
A Health Declaration is a document with your personal and contact information in which you truthfully declare your health condition to avoid the spread of infectious diseases within a specific country. In this case, you need to get one to comply with Mexico's management efforts to limit the spread of coronavirus in their community. If you do not show a Health Declaration at the moment of your arrival, you will be denied entry to this country.
HOW DO I GET A MEXICO HEALTH DECLARATION?
You can truthfully declare your health and complete this process once you arrive at the airport or you can process one before your trip with our online service. The process is simple, fast, secure, and you will not take more than 10 minutes to complete it.
Apply online to get your digital Health Declaration with us.
WHAT DOCUMENTS DO I NEED TO GIVE YOU TO PROCESS MY HEALTH DECLARATION ONLINE?
The only documents we need to process your Health Declaration online, are the following:
Your Passport Scan: we will kindly ask you to send the scan of your passport with all the personal details and information that we need to successfully process your request.
Select a Payment Method: once you finish filling out the application form, you will be redirected to complete your payment. You will be able to pay via Paypal or with your credit or debit card.
WHAT ARE YOUR PROCESSING TIMES AND FEES?
We get these are usual concerns that travelers can have. That's why we've created a simple and reliable system for you to process your Health Declaration online through our highly intuitive platform along with our expert review team. We'll provide you with three different processing times and fees for you to choose the one that best applies to your budget and overall travel needs:
Standard Processing Time: USD 80.00 - 1 business day.

Rush Processing Time: USD 110.00 - 2 hours.

Super Rush Processing Time: USD 130.00 - 15 minutes.
The choice is completely yours!
Get on board with iVisa.com and process your Health Declaration online now.
WHAT ARE THE STEPS TO PROCESS MY MEXICO HEALTH DECLARATION WITH IVISA.com?
Requesting your Health Declaration with iVisa.com is simply the best choice you can ever make. As we mentioned earlier, you won't take longer than 10 minutes, and additionally, our platform is known for being 100% reliable to process this kind of documents easily, safely, and comfortably from home. Here are the steps you'll have to complete:
Fill out the application form here by just answering several questions. Once you're done with this, select the processing time that works best for your travel needs.

Now review all the information that you have provided to move forward with the payment via Paypal or with any credit or debit card.

Then upload your passport scan and let us take care of the rest! Now, our diligent team of experts will evaluate your application and send you the Health Declaration QR code directly to your email address. By doing this, you will simply have to display it to the immigration officer when you get to Mexico's airport. Once you do this, rest assured your personal information will show in their system, accompanying your Health Declaration.
We'd like you to remember that if you require help in any way during your time filling out the application form or completing any of the steps below, you are able to contact us if you please. Our customer service team will be more than happy to answer any of your questions!
HOW SAFE IS IVISA.com TO PROCESS MY MEXICO HEALTH DECLARATION ONLINE?
iVisa.com is extremely secure. Although we are not affiliated with Mexico's government, we are an accredited travel agency with an established review team that will meticulously handle your application in the best way. You can also check out what our customers say about us here.
WHERE CAN I FIND MORE INFORMATION IF I HAVE FURTHER QUESTIONS?
You can contact our customer service representatives here. They are available Monday to Friday, from 8 AM to 8 PM Eastern Time. You can get in touch with them through chat, a quick call at +1 (786) 460-2707, or via email at help@ivisa.com.