People traveling to Mexico during the COVID-19 pandemic were advised to quarantine themselves for 14 days after their arrival in an effort to stop the spreading of the coronavirus in the Mexican community. Because of the great effort put in place by the country officials, the Mexico 14-Day Quarantine Requirement no longer exists.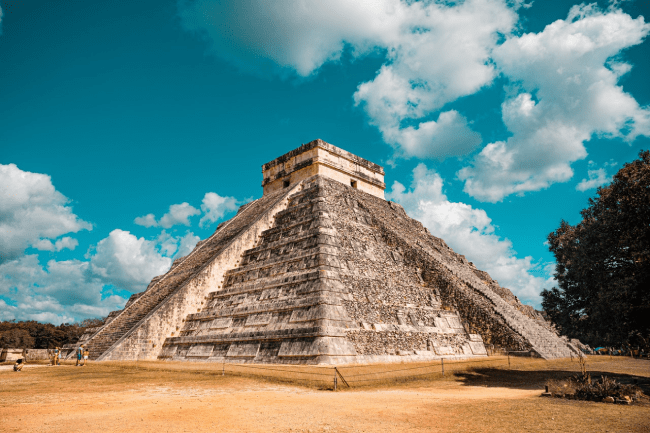 With the vast amount of differences in the terrain, cultures, and weather that the country of Mexico provides it is no surprise that it attracts visitors in droves. The majority of these visitors are from the United States and the Dominican Republic. This great level of visitation requires that they provide an even more intense level of protection from the coronavirus for the citizens of Mexico and those who wish to enter the country's borders.
To assure this safety they have created the Mexico Tourist Card. Even though you do not need a visa to enter Mexico, you will need a Mexico Tourist card. It is an admission document issued to vacationing visitors of certain nationalities. No, this card does not apply to all. The Mexico Tourist card is also popularly known as a tourist visa, even though it is not officially a visa. Obtaining this card means you don't have to fill out the form aboard the plane or when you arrive at an airport in Mexico.
Getting this card is not mandatory but it will save you time and uncomplicate your entry into Mexico which is so much better now that they have lifted the Mexico 14-Day Quarantine Requirement. We at iVisa.com are happy to help you with the process. Utilizing our services can help you obtain this document online from the comfort of your internet-connected electronic device.
The article has been created to update you on The Mexico Tourist Card: All you need to know for citizens of the United States and the Dominican Republic.
Continue reading to find out more!
Frequently Asked Questions
What is a Mexico Tourist Card and is it a requirement for entry?
In 2015, the National Immigration Institute (INM) introduced the Tourist Card. It is an admission document that is issued to vacationing tourists and visitors of certain nationalities. No, it does not apply to all. A Mexico Tourist Card is a document with your personal and contact information in which you truthfully declare any health condition, travel, and illness exposure to avoid the spread of infectious diseases within a specific country. It assists Mexico's management efforts to limit the spread of coronavirus in their community.
This card is not required for entry into Mexico; however, by obtaining this card you are able to circumvent the paperwork required on the plane and at the airport upon landing and go to your destination straightaway. With the high concentration of visitation by citizens of the United States and Dominican Republic, the Mexico Tourist Card is a great resource.
Does the Mexico Tourist Card Replace a Visa?
The Mexico Tourist card. was created for the purpose of expediting entry into Mexico but it does not replace a visa. If it is required that someone from your nationality requires a visa, the immigration officers at the airport will ask for the visa along with a printed copy of the Mexico Tourist Card. We suggest that you print and bring a physical copy on your trip.
In addition, all tourists must have a passport with at least 6 months of validity from the planned date of entry.
Apply online to get your digital Mexico Tourist Card through us.
Does the Mexico Tourist Card grant Entry from any point into Mexico?
The Mexico Tourist Card allows for entry into Mexico from many points but not all! It is important to know that it only applies to air travel and furthermore only through the following International Airports:
General International Aerodrome Ignacio Lopez Rayón, Benito Juarez, Abraham González, Matamoros, Nuevo Laredo, Angel Albino Corzo, Cabo San Lucas, Capitàn P.A Carlos Rovirosa, Toluca , Bahias de Huatulco , Cancun, Chetumal, Chihuaha, Ciudad Acuña, Ciudad del Carmen, Ciudad Obregón, Cozumel, Culiacán ,Del Mar de Cortés, North International Airport, El Bajío, General Abelardo L. Rodriguez, General Leobardo C. Ruiz, General Mariano Escobedo, General Mariano Matamoros, General Pedro José Méndez, Hermamos Serdan,Ing. Alberto Acuña Ongay, Engineer Fernando Espinosa Gutierrez, Jesus Terán, Plan of the Lovers, Ponciano Arriaga, Durango, Guadalajara, Hermosillo, International Airport of the City of Ensenada, La Paz, Loreto, Manzanillo, Mazatlan, Merida, Mexicali, Minatitlan, Monclova, Morelia, Nogales, Oaxaca, Piedras Negras, Puerto Escondido, Puerto Vallarta, Reynosa, Saltillo, San Felipe, San Jose del Cabo, Tampico, Tapachula, Tepic, Torreón, Veracruz, Zihuatanejo.
Please remember that this is for entry into these airports from citizens of the United States and the Dominican Republic.
Is There a Fee Associated with receiving the Mexico Tourist Card?
The Mexico Tourist Card. is free for all passengers traveling by air with a major commercial airline. By filling out the card beforehand with iVisa.com, what you pay for is the time that it takes you to submit the forms and all the additional steps that can occur to bring the process to completion. iVisa.com will take all of the hassles out of the application process for you for a mere fee of USD $25.49.
For this small price, you are able to quickly obtain the needed documents. Just fill out the application and allow iVisa.com to do all the work dealing with the government officials and assuring that the information submitted is correct, preventing delays in the processing of the documents.
What are the processing steps to retrieve my document?
There are very few steps to begin this process with iVisa.com. Please note that the process without the use of iVisa.com is different and will require more effort on your part. Two simple steps are all it takes to use the services we offer at iVisa.com.
Fill out the application: Complete the required fields with your information. These questions are as simple as the name and date of birth as well as email addresses.
Submit your payment and await the email containing your documents.
It is honestly that simple! This is why we suggest that you use iVisa.com to complete the process as we take all the stress out of getting your Tourist Card.
Don't forget to check and see if there is a visa requirement. This can be done with the iVisa.com Visa Checker located on the website's main page.
Is it Safe to use iVisa.com Services?
iVisa.com is an extremely secure website. We are an accredited travel agency often utilized by citizens of the United States and Dominican Republic with an established technology team that ensures the security of the information that passes through our site every day. You can also check out what our customers say about us here.
I still have questions, where can I go?
You can contact our customer service representatives here. You can get in touch with them through chat or via email at [email protected]
Now that the Mexico 14-Day Quarantine Requirement is no longer required Mexico awaits! You can start the easy entry process here!