Mexico is a gorgeous country in North America. The beautiful beaches, the old Mayan ruins, the mouth-watering cuisine, the diverse culture, and a lot more. Mexico is a place that has something for every person who visits this place. Fun adventures and activities. Exploring various monuments and sculptures of the country, indulging in various Mexican traditions and customs, etc. Mexico is quite literally a storehouse of UNESCO World Heritage Sites.
In such situations when the world is facing a pandemic, we must all take precautionary measures that will be beneficial for all citizens and that is why Mexico has taken certain measures as well to protect the citizens and visitors of the country. One of those measures is the Mexico Questionnaire of Identification of Risk Factors in Travelers form that has to be filled out by all visitors visiting the country.
With iVisa.com you will complete this procedure in a short period of time. The process is easy so you do not have to worry about it and neither will you have to run around in order to get your documents. Everything will be available right here! You can visit iVisa.com to know about the Mexico covid rules for visitors. The Mexico Questionnaire of Identification of Risk Factors in Travelers is an important document and the information mentioned below will tell you how to apply for it.
Note: Since March 2022, the Mexico Risk Factor Identification Questionnaire is no longer necessary to enter the country.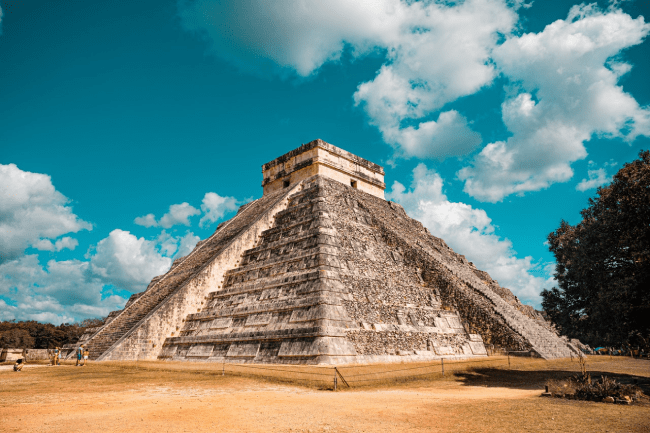 Frequently Asked Questions
Frequently Asked Questions are mainly prepared in order to make your work easier and not to take much of your time when you apply for the Questionnaire form. So the question listed below will surely clear your confusion and solve your doubts about the Mexico covid rules for visitors.
What is the Mexico Questionnaire of Identification Risk Factors in Travelers?
This is a compulsory digital authentication and it has to be filled when entering the country as it ensures the safety of all people.
What are the Mexico Covid Rules for visitors?
There are a set of rules that have been made by Mexico for the visitors to abide by and follow. The rules are written below.
The first and most important thing is to wear a mask at all times while traveling, while entering restaurants and hotels, while traveling in public transport, etc.
The airport staff will inform you about the sanitary measures and will also record your temperature through thermal scanners.
There will be various signs and boards around the country promoting social distancing and sanitization protocols.
Visitors should maintain a proper distance from local citizens and their fellow travelers.
Most resorts and hotels will take a temperature check and will ask you to remove your shoes in order to disinfect them and sanitize your luggage bags as well.
There are resorts that provide guests with PPE kits as well.
Apart from all these rules, you will also have to provide the Mexico Questionnaire of Identification of Risk Factors in Travelers form upon arrival.
What is the essential documentation required for this form?
The following details and documents will be needed to apply for the application form:
Passport: You must have a valid passport that should not expire for at least three months beyond your trip.
Email address: Your email is important because then we can communicate with you and deliver your documents to you.
Credit card/ Debit card/ PayPal: You will need a credit/debit card or PayPal account to make the necessary payments.
iVisa.com has all the instructions regarding the Mexico covid rules for visitors. Follow our website to know more.
What is the processing time and price for the Mexico Questionnaire of Identification of Risk Factors in Travelers form?
The various ways in which you can apply for this form is mentioned below:
Standard Processing: You will receive your documents at the normal standard time.
Rush Processing: By paying a few extra bucks you can get your documents in advance of the standard time.
Super Rush Processing: You can go ahead with this option if you need your documents as soon as possible.
click here to know about the Mexico covid rules for visitors.
What is the application process for the Mexico Questionnaire form?
Listed below is the application process for the Questionnaire form.
Application Form- Firstly fill in the application form.
Payment- Secondly make the payment via credit/debit card or a PayPal account.
Documents- Thirdly scan, upload and submit your documents carefully.
You can access our customer service at iVisa.com at any given time. Click here to know the details of the Mexico covid rules for visitors.
How safe is iVisa.com?
Our website believes in client's privacy so we make it a point to keep our customer's personal information safe and secure. iVisa.com has one of the best security systems and you can read from our clients as well to know more about our efficient privacy system.
I still have questions, what do I do?
If you are still confused about certain things then you can approach our customer support at iVisa.com and we will be at your service to help you out in the best way possible. And to know more about the Mexico covid rules for visitors you can Click here.
iVisa.com recommends!
We hope you have a great time visiting Mexico. Thank you for trusting iVisa.com