Mexico is located in Northern America and is draped in the beauty of the gorgeous landscape and sun-kissed beaches. The country is loved for its food, fun, and frolic, and hospitality by everyone worldwide and is one of the most visited countries in the world. Mexico also boasts of several amazing cities and towns that are rich in history and culture. Whether you're looking for a chill relax session to detoxify yourself or a thrilling adventurous trip, Mexico is the way to go.
A lot of things have changed since the pandemic. The foremost of them being a new set of rules and regulations that must be followed in order to ensure that the citizens of the country, as well as the tourists who are visiting remain safe. In an effort to control the spread of the Coronavirus, the Mexican federal government has implemented a new system of a four-color traffic light in order to monitor the epidemiological risks in the country.
People who are looking at entering Mexico will have to sign a special document called the Mexico Questionnaire of Identification of Risk Factors in Travelers that must be filled while entering the country. You can also follow our guide to find out more about the Mexico Covid Spotlight Risk Map.
We have arranged and compiled together a list of Frequently Asked Questions that will be of great help while dealing with this process. You can continue reading to find out more about the Mexico Covid Spotlight Risk Map and then apply for your documents through iVisa.com!
Note: Since March 2022, the Mexico Risk Factor Identification Questionnaire is no longer necessary to enter the country.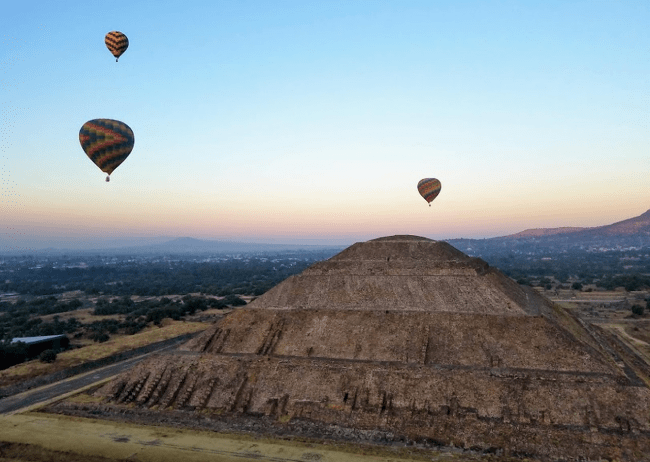 Frequently Asked Questions
The aim of this segment is to inform you about the Mexico Covid Stoplight Risk map. To find out more about this, you can visit iVisa.com.
What is the Mexico Covid Stoplight Risk Map?
The Mexico Covid Stoplight Risk Map is a twice-monthly monitoring system that is in tune with the health protocols that guide and govern Mexico's states through the country's plan of reopening its borders to allow other countries in. The traffic light monitoring system consists of four colors- red, green, orange, and yellow. Depending on the colors, restrictions are imposed or allowed.
Is there any essential documentation required while visiting Mexico during this time?
The people who are hoping to visit Mexico during this crucial time and are applying for their documents via iVisa.com will require to provide the following documents:
Passport: You must have a passport whose validity extends beyond 3 months of your international period of stay in Mexico.
Email Address: You will need a fully functioning email via which we can send you your documents safely.
Credit card/Debit card/ PayPal: You will require a credit/debit card or PayPal account to conduct the transaction for your visa.
What do the four colors on the Mexico Covid Stoplight Risk Map signify?
The four colors of the Mexico Stoplight Risk map signify the following:
Red: This color means only essential economic activities are to be allowed and people will be restricted to move outside.
Orange: This color allows a few liberties along with the essential activities.
Yellow: All activities are allowed provided they are carried with great care so as to limit the spread of the virus.
Green: All activities are allowed in this area.
What is the processing time and price?
There are 3 distinct options that are offered by iVisa.com for those who want to know the processing time and price. These options have been listed below:
Standard Processing: With the help of this option, you can get your documents processed and delivered to you at a pocket-friendly rate well in time for your international trip.
Rush Processing: With this option, if you choose to pay a little extra then you can get your documents ahead of the standard processing time.
Super Rush Processing: This option is for those who are in a rush and need to get their documents at the earliest. Though this option may charge a bit more, it is also the fastest of all the options.
You can now find out which places to visit with the help of your Mexico Covid stoplight Risk map today which is available at iVisa.com! If you are looking for more details regarding this process then you can click on this link.
What is the application process for a visa?
The Mexico Covid Stoplight Risk Map will make it super easy for you to decide where to stay and visit while you're visiting Mexico. The process of applying for your visa through iVisa.com is simple and requires you to follow three easy steps:
Application Form- Fill in the application form with the general details with the help of iVisa.com.
Payment- Then, you must pay for your waiver application by choosing your preferred mode of payment.
Documents- Finally, you will need to attach all the documents that have been asked for and then submit the form.
For further assistance regarding this matter or in case of any technical difficulty, you can contact our customer service. Click here to apply for your documents today!
How safe is iVisa.com?
iVisa.com is undoubtedly safe and provides security to all its customers. It is understandable that you might be hesitant while availing the services of an online platform while sharing your details but with the help of an efficient firewall system, all your documents are safely encrypted and kept. You can read what some of our clients have to say about us, all you have to do is visit our website at iVisa.com.
I still have questions, what do I do?
For unresolved queries, contact our customer support who are available around the clock and will be there right away and at your service. To find out more about the Mexico Covid Stoplight Risk map, you can click on this link. For further details, visit iVisa.com.
iVisa.com recommends!
We can't wait to hear some of your experiences from your trip and hope that you have a safe and happy vacation. Thank you for your time and trust in iVisa.com!