The Mexico Tourist Card is an essential document for international travelers entering Mexico for tourism. Make sure to have it before your arrival. This travel document isn't a visa and doesn't replace one. We know it's frustrating when any Mexico Tourist Card error appears. It could delay your process and make you lose your patience.
Don't worry; we can help you get around any common mistakes applicants might make when applying for this travel document. Sometimes, working on your own could lead you to spend hours and hours trying to figure out those Mexico Tourist Card errors. Luckily, we offer a better option. Read our Mexico Tourist Card product page for all the information on how to apply with us.
iVisa.com has simplified the procedure, so you can enjoy more time planning your trip to Mexico.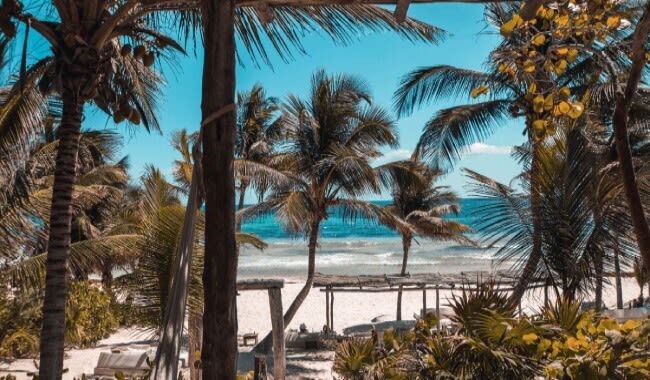 Mexico Tourist Card Common Errors and FAQs
Mexico Tourist Card isn't a Health Declaration
Before you make your way to Mexico, you must have the Mexico Tourist Card for a smooth entry. Due to the health situation, the Mexican government also requests the Mexico Questionnaire of Identification of Risk Factors in Travelers. These are two different documents and should not be mistaken. You will need them both for your entry to Mexico.
The good news is that iVisa.com offers both on a single service. There is no need to worry about confusion, as you will have them in just a few steps. Don't make the Mexico Tourist Card error.
Confusion about printing and stamping at the port of entry
The Mexico Tourist Card is a two-page document. Make sure to print both pages and show them to immigration officers. They will stamp one of the pages and keep the other for their records. It's a common Mexico Tourist Card error to believe the document can only be shown on your mobile phone. You must have a hard copy with you when entering Mexico.
The page you keep with the stamp is relevant, as you need it when leaving Mexico. Immigration officers will request it at your departure. Keep it in a safe place throughout your trip.
You made a mistake on your form or are still waiting for it to be processed
Once you submit the Mexico Tourist Card, there is no way back. In other words, if you made a mistake during the application process, you can't return to the page to correct that Mexico Tourist Card error. You could reach out to the Mexican Immigration Service, but, likely, you won't get an answer as quickly as you need one. We can help you avoid this problem and have our experts verify your answers before submitting the form.
There is no need to stress about your trip to Mexico if you trust iVisa.com. Our platform has been successfully processing applications for years. We know what you need for your next trip to Mexico. Connect with our customer support team for inquiries about the Mexico Tourist Card error. We're available 24 hours a day.
Traveling as a group
The Mexico Tourist Card is only valid for one person, which means you must have this travel document for every person in your travel group. Therefore, you need to work on an application for every person in your group.
We're sure you won't encounter a Mexico Tourist Card error with us.
What is the process of applying for the Mexico Tourist Card with iVisa.com?
The Mexico Tourist Card is only a click away once you decide iVisa.com is your best alternative. Gather the following requirements for your travel process.
Valid passport: Your passport must be valid for your whole stay in Mexico, and we will need a scan of the details page. For a minor's application, the legal guardian's passport is necessary.
A valid email address
Details of travel, flight dates, and flight numbers
A credit or debit card to pay
The Mexico Tourist Card error could be avoided! Let the iVisa.com team help you.
iVisa.com Recommends
Start your trip with Morelia. This colonial city is a magnificent place founded in 1541. There are over 200 colonial buildings in a great state of preservation. One of the highlights is the Main Square or Plaza de Armas, where you can find cafés, restaurants, and stores. Also, spot the statues of revolutionary heroes, gardens, fountains, and much more. It's one of the most beautiful urban landscapes in Mexico. Next, check out the Morelia Cathedral, built from stones over 100 years old. The site dominates the skyline of this side of Mexico until this day. Nearby, you can enjoy the Morelia Aqueduct, completed in 1789 and showing 250 arches. It was Morelia's source of water for decades.
Head to Riviera Nayarit, a stretch of coastline north of Puerto Vallarta. Check out Sayulita for a taste of the Mexican lifestyle or explore the luxury peninsula of Punta Mita. Either way, you will have a blast. For decades, the site was known as a fishing village. However, nowadays, you can see plenty of boutique hotels and services for tourists. Travel to Mexico now.