According to Mexico's visa policy, the citizens of Costa Rica can enter Mexico without a visa if they travel for tourism purposes. However, a Mexico Tourist Card is required. You can apply for one on the plane, or you can purchase it when you arrive in Mexico. But you also have the option to acquire it online before departure using the services rendered by iVisa.
If you want to know how to apply online for this document, then keep reading the information in this article.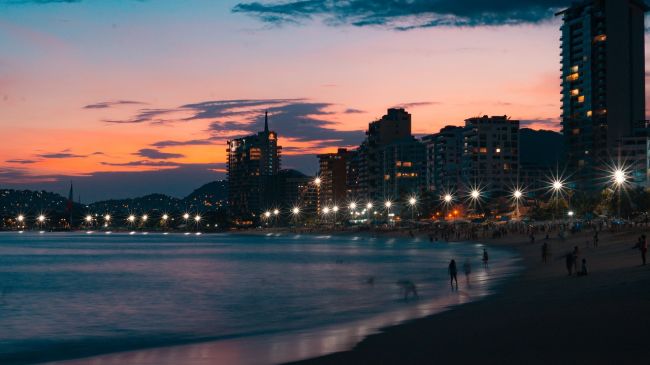 Frequently Asked Questions (FAQs)
I'm from Costa Rica, do I need a visa to visit Mexico?
If you're a Costa Rican Citizens you don't need a visa, what you require is a Tourist Card. You can check the requirements that you need on this page
What is a Mexican Tourist Card?
A Mexican Tourist Card or FMM ("Forma Migratoria Múltiple") is an authorization that certain foreign citizens need to visit Mexico, as long as the applicant is not engaged in any remunerated work.
How long can I stay in Mexico with the FMM?
You can stay 180 days Total. Remember that it can be used only for tourism purposes.
What are the requirements?
Before you start the online process, we recommend you to put together the information and the documents necessary for the whole operation. That ensures a smoother process. Here is what you will need:
Valid passport – You need to get a valid passport. Moreover, this travel document must keep its validity for at least 6 months from the flying date in Mexico.
Airplane ticket – this item applies only if you travel to Mexico by air. You must offer a flight number.
E-mail address – You receive your Tourist Card via e-mail in PDF format, so you'll require a valid e-mail address.
Payment Alternatives – an online application process requires a payment method that allows you to pay online. iVisa accepts credit/debit card, or even PayPal.
How long is this eVisa valid for?
Your Tourist Card expires 180 days after arrival, and it offers you a Single Entry.
What are the processing times and prices?
The price you have to pay for your FMM will vary according to how soon you need it. With iVisa, you can choose one of the following processing options:
Standard processing time – Your application will be processed in 24 hours, and the price will be only USD 20.00 (service fees included).

Rush processing – if you choose this option, you get your Tourist Card in 4 hours, but as you can imagine, the price goes higher. You will have to pay USD 40.00 (service fees included).

Super Rush processing – This is the fastest available option and it's also the most expensive. Your document will be ready in 30 minutes, but you'll have to pay USD 60.00 (service fees included) for it.
If you decide to travel by car, the prices change. In this case, it would be USD 49.00, USD 69.00, USD 89.00 being preceise.
Click here if you're ready to start your online application.
How long does it take to apply for a Mexico Tourist Card?
You'll need no more than 20 minutes to fill in the online application form.
How can I apply?
Once you have all of the above, you are ready to fill in the application form. You should not find this task difficult, but if you need assistance, iVisa's customer support is available to answer all your questions 24/7. The service is free of charge.
When you fill in the form, you will go through three steps:
During the first one, you need to provide your personal information. You also have to select a processing time for your application and mention your means of travel.

During the second step, you must take care of the payment, but you have to review your form as well. The information you submit must be 100% accurate.

And finally, the third step is reserved for supporting documents. You will need to upload them. Once you are finished, you can submit your application, and iVisa will take care of the rest.
What you have to remember from all this is that the online process of getting a Mexico Tourist Card will save you some time and energy because you won't need to take a trip to the Mexican Embassy.
When should I apply for the Mexico Tourist Card?
The Mexican government suggests you apply within 30 days of your arrival. Nevertheless, you are free to apply with iVisa at any time, as we will check your application for accuracy and queue your order until it's the correct time to process your online application.
What should I do if I travel by land?
If you travel by land, you'll have to apply for a Tourist Card by Land, which has an extra cost if you compare it to the FMM by air. The cost of it is USD 29.00.
Can I have a passport of an Eligible Country and live in another country?
Yes, you can. However, travelers who want to apply for a Tourist Card online must apply with their passport from the eligible country.
How does the Mexican Tourist Card Look Like?
How many times can I enter Mexico with the FMM?
Your FMM allows you to have Single Entry.
Where can I find more information?
If you want faster attention, you can click here and start talking to one of our customer service agents. As a second option, you can find more info and FAQs on this page.
Get ready to appreciate the attractions hidden in Mexico, including the amazing beaches of Cancun or the enigmatic buildings in Mexico D.F., all you need to do is to apply online and you'll be one step closer to this destination!