As a Croatian citizen, when you enter Mexico for tourist reasons, you do not have to obtain a visa from the nearest Mexican embassy. You must, however, buy a Mexico tourist card also called a FMM (Forma Migratoria Múltiple). The document is available for purchase with airlines, and you can also get it when you arrive in Mexico. But you can also require the card online before departure, and iVisa provides a short and smooth application process.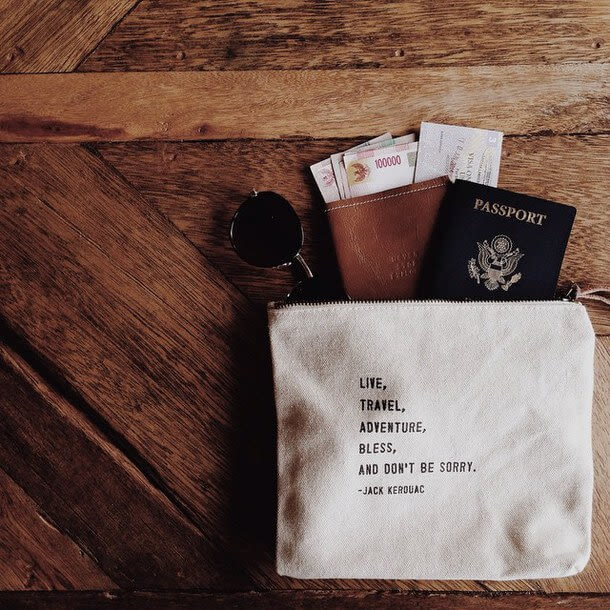 Frequently Asked Questions (FAQs)
What is a Mexico Tourist Card or a FMM?
A Mexico Tourist Card or FMM, is a tourist permit that is required for all foreign citizen traveling to Mexico who will not be engaged in any type of remunerated work.
What are the requirements?
Before you start the application process, you must ensure that you have all the requirements. Nonetheless, the list is not long, and the items on it are easy to acquire. You will need the following:
Valid passport – to apply online for a Tourist card, you passport must maintain its validity for at least another 6 months from the date of arrival in Mexico.

Airplane ticket – if you wish to travel by plane, you'll need to provide this document.

E-mail address – you will get your Tourist Card by e-mail in PDF format. Also, we recommend that you take note of the FMM number in case you lose your Tourist Card.

Payment – we give different options to pay your application: credit/debit card, PayPal, Alipay, and WeChat.
What are the processing times and fees?
iVisa gives you 3 options so you can choose which one suits you the best. Here is what you can pick:
Standard processing – we give your Tourist Card in 24 hours, and the price is USD 20.00.

Rush processing – it means that you will get your Tourist Card in 4 hours, and just pay USD 40.00.

Super Rush processing – if your arrival date is soon, you can select this alternative and your Tourist Card will be completed in 30 minutes. The amount to pay is USD 60.00.
The amounts mentioned above only apply if you want to travel by plane. On the other hand, if you plan to travel by land , you will pay an extra $ 29 for each procedure time.
How's the virtual form?
From the moment you have everything you need you are free to fill in the application form. It should not take you more than 20 minutes, nonetheless, bear in mind that our agents are available 24/7.
The form consists of three easy parts:
Firstly, it covers the personal information, mode of transport, as well as the processing timeframe for your request. The one you choose will determine the cost of your Mexico tourist card.

Secondly, handle the payment and proofread your application. It's essential that the information you submit has no errors. Otherwise, you will receive an invalid tourist card.

Lastly, the third step is the moment when iVisa gives you instructions on how to upload the requirements.
Once you finished, you are free to send your application, and we'll handle what follows.
If a FMM cost is zero, why do I need to pay?
iVisa wants to make things easier for you, that is why by applying online you avoid lines at the airport that can make you waste time. That is why our services cost an affordable price.
How long does it take to apply for a Mexico Tourist Card?
Less than 10 minutes. You just need to fill our simple application form.
Do I need to get a FMM for my kids too?
Yes. All foreign citizens wanting to travel to Mexico require a FMM, even children.
Do I need a Tourist Card if I am only transiting through Mexico?
You will need a FMM if you plan to leave the airport while in Mexico.
I am arriving by car, can I use this Tourist card?
You must apply for the Tourist Card (Land) if you are planning on arriving in Mexico by land, which you can apply by clicking here.
May I see a sample of a FMM?
Sure: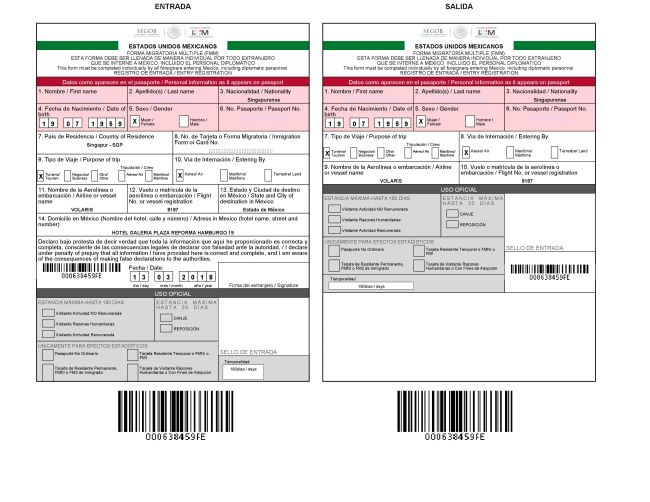 Is it safe to use iVisa to get my Tourist Card?
Your personal information could not be safer. iVisa is a trustworthy company, you can check what many of happy customers say about us here.
I have more unresolved questions, where can I find more information?
For a faster resolution click here and start chatting with one of our customer service representatives. Alternatively, you can find more info and FAQs here.
The bottom line is that getting a Mexico tourist card online is far more convenient than the alternatives. iVisa gives you the best option! Let us help you have a stress free trip!