According to Mexico's visa policy, at least 67 countries are exempt from applying for a visa when traveling to Mexico for tourism purposes. The citizens of Singapore are among them. Nonetheless, even if Singaporeans do not need a visa, they still have to purchase a Mexico tourist card, otherwise known as a Forma Migratoria Multiple.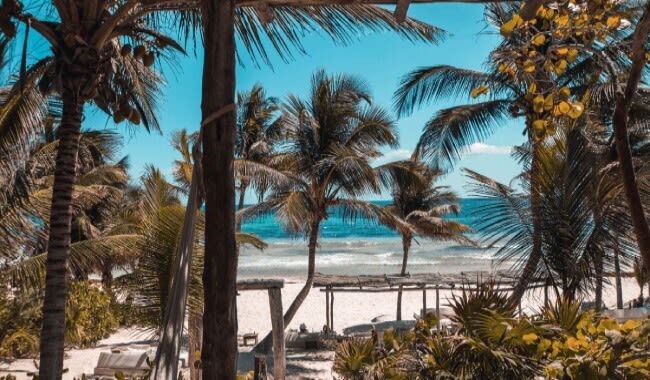 It is possible to get this tourist card on the plane or on arrival, but with iVisa.com, you can apply for this card online before departure, and you can acquire it within a few minutes.
Get to know more about the Mexico Visa for the citizens of Singapore by reading the following list of questions.
Frequently Asked Questions
Do I need a Mexico Visa for the citizens of Singapore if I'm from Singapore?
As a Singaporean, you don't need a visa to enter Mexico, what you need is a Tourist Card. The Mexico Tourist Card is a travel authorization card that allows you to enter the country for a short-term stay.
Please be aware that this item doesn't replace a Mexican visa.
What do I need to apply for a Mexico Tourist Card?
The first thing you have to do is to complete an online form with your personal details and other important information about your trip to Mexico. But, before you fill in this form, we suggest you get these items ready:
A valid passport (it should have a minimum validity of 6 months after arrival).
A valid email address.
Payment alternatives. You can pay with a credit/debit card.
What are the processing times and prices?
You have to pick a processing time for your application and a means of travel, both of which will have an influence on the cost of your Mexico tourist card.
Regarding the processing, your options are as follows:
Standard Processing Service:

24 hours

-

USD 20.00

.
Rush Processing Service:

4 hours

-

USD 40.00

.
Super Rush Processing service:

30 minutes

-

USD 60.00

.
How can I obtain the Mexico Tourist Card with iVisa.com?
After you take care of the requirements, there is one thing left for you to do, and that is to fill in the application form. Keep in mind that iVisa.com provides non-stop customer support in case you need some help or have some questions about the process.
These are the steps you have to follow to complete the process:
Complete the online request form with personal details and select a processing time (Standard, Rush, or Super Rush).
Review the information you wrote in step one and correct any mistakes. Then pay for your fees with a credit/debit card.
Upload and attach any supporting documents if required and submit the form.
The process of getting a Mexico tourist card is amazingly convenient when you apply for it online. Be aware that this document is valid for 180 days after arrival, you can use it for a Single Entry, and it covers a stay of 180 days in Total.
See more information about the Mexico Visa for the citizens of Singapore below.
Can I trust iVisa.com's service?
Yes! iVisa.com has developed the most compelling safety guidelines for all its services. We have the best team to help you with the Mexico Visa for the citizens of Singapore.
Go to the our reviews section and confirm we have the right expertise to support you!
Where can I learn more about the Mexico Visa for the citizens of Singapore?
If you want to know more about the Mexico Visa for the citizens of Singapore, then we recommend you to chat online with our agents or explore our website.
iVisa.com Recommends
One thing that is very famous in Mexico is its pre-Hispanic culture. This culture is what has shaped Mexican history, including many customs that continue to this day.
Every part of this nation is notorious proof of the deep influence of these old civilizations that once lived in the land, and even far away from the current Mexican borders.
Here, you can travel to the North to explore a lot of dunes and dry mountains, especially in sites like Vallecito and Baja California. Besides, these are great points to see a lot of cave paintings. Similarly, you can also visit other incredible places like Chihuahua and Paquimé to learn more about the traditional mounds.
In the heart of this country, you can calmly view a lot of lakes, forests, and numerous valleys with a lot of representations of ancient civilizations. Some examples are the Purépecha in Michoacán and the Toltecs in Tula Hidalgo. Bear in mind that Mexico has around 193 archaeological sites situated throughout the country. However, it is believed that there are more of these archaeological spots hidden in the jungle.