Mexico is open for international travel and all visitors are welcome again to enjoy their popular tourist destinations. Whether you're visiting Puerto Vallarta or Playa del Carmen, you'll need to be aware of the local laws regarding disease control. The good thing is that there are no special entry restrictions to travel to Mexico when it comes to vaccine requirements.
However, the WHO recommends that travelers follow some guidelines to prevent severe illness and that they're able to enjoy their time in the country. Travelers must fill out a Mexico Tourist Card Land or Air, as part of the guidelines and requirements to enter Mexico. Luckily, iVisa.com can provide you with the document in 3 easy steps.
Below we'll share with you some of the health recommendations given by the local authorities and the details about the documents you'll need to visit Mexico for tourism and how to obtain them.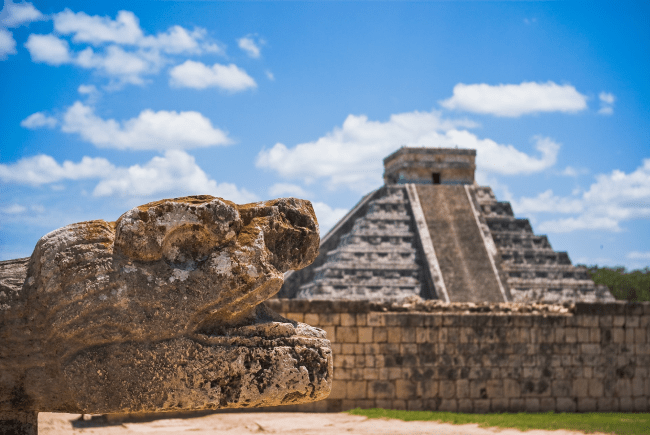 Which vaccines do I need to travel to Mexico?
Travelers don't need to present a vaccination record to visit Mexico. However, it is recommended that your vaccines are up-to-date to reduce the risks of infection against endemic diseases. The vaccines recommended by the WHO are hepatitis A, hepatitis B, typhoid, rabies, meningitis, polio, measles, mumps and rubella (MMR), Tdap (tetanus, diphtheria and pertussis), chickenpox, shingles, pneumonia and influenza.
Due to the recent health emergency, it's also recommended to get a COVID-19 vaccine.
Are there any COVID-19-related entry requirements I should know about?
As for now, there aren't any special COVID-19-related requirements to travel to Mexico. It's not mandatory to get PCR tests or present proof of vaccination against COVID-19. However, it's still recommended that you take the necessary precautions to stay safe during your trip.
For the latest updates regarding COVID-19 restrictions, we recommend that you go to our product page. There you'll find a full overview of the most recent restrictions.
What documents do I need to enter Mexico?
The travel documents that the Mexican government will require from you to enter the country will depend on your nationality. However, most travelers will need to fill out a Tourist Card (also known as FMM or FMT), if they're planning a short trip into the country. There are two options, Tourist card - Air for those flying into the country and Tourist Card - Land for those crossing the land border from the US in the north, or Belize or Guatemala from the south.
It's important to clarify that the Tourist Card is not a visa, it's a form that helps Mexican authorities keep track of all visitors entering the country for tourism purposes. Before it was handled by the airline during the flight, but this option is no longer available and all travelers will need to apply for the Tourist Card online, before their trip.
Apply here and get your Tourist Card
The Tourist Card will grant visitors a maximum stay of up to 180 days in the country. To extend your stay, you will have to visit an immigration office.
Lawful permanent residents of Canada, Chile, Colombia, the European Union (Any of the countries that make up the Schengen area), Japan, Peru, the United Kingdom, or the United States don't need a visa to enter Mexico, but they DO need a Tourist card.
If you're not a resident of the countries mentioned above, you can check if you need a Mexican visa with our visa checker tool at iVisa.com.
What documents do I need to apply for the Tourist Card?
The Mexican government asks that you present the following documents to apply for the Tourist Card:
A valid passport. It needs to have at least 6 months of validity left.
Airplane ticket with the flight number.
Credit/Debit card.
If you're traveling by car, make sure you bring your international driving permit.
What are the costs and processing times of the Tourist Card?
This will depend on whether you want to get a Tourist Card Air or Land and how fast you want to receive your travel document.
The prices for the Tourist Card - Air are:
Standard Processing Time:

24 hours

-

USD $28.99

.
Rush Processing Time:

4 hours

-

USD $52.99

.
Super Rush Processing Time:

30 minutes

-

USD $89.99

.
The prices for the Tourist Card - Land are:
Standard Processing Time:

24 hours

-

USD $93.99

.
Rush Processing Time:

4 hours

-

USD $145.99

.
Super Rush Processing Time:

30 minutes

-

USD $208.99

.
How can I apply for a Tourist Card?
The application process is very simple, all you need to do is fill out an application form, upload the necessary documents and pay the visa fee. The whole process will take you less than 15 minutes to complete and you'll receive your Tourist Card via email.
Once you receive your Tourist Card, you'll need to print it out to present it to the immigration authorities upon arrival. They will stamp your document and grant you entry.
Each one of your family members will need to apply for an individual Tourist Card, including children.
Additional recommendations to prevent any illnesses during your trip
There's always an increased risk of contracting any disease when we travel internationally. But there are also appropriate precautions you can take to prevent them.
Exercise caution when selecting a place to eat- To avoid eating contaminated food, you'll need to be careful when selecting a restaurant or vendor. Try to stay away from street carts and vendors. They are very common in the Mexico City Metro. Be especially careful with the food that uses sauces or fresh vegetables.
Know the location of the nearest hospital - Learning about where you can find medical services is especially important when visiting a new country. Whether you're visiting smaller cities or Mexico City, there are plenty of hospitals that offer emergency services.
Bring your own first aid kit - Insect repellent, sunscreen, prescription drugs, and anything else you might need to prevent any serious illness during your trip. If you're traveling to Mexico City, you can find many of these items in a local store, but if you're visiting smaller cities, they might be harder to find.
Who can I talk to if I have more questions?
If you need to know more about this or any other travel document before visiting Mexico, you can reach out to our outstanding customer service team. They are available 24/7 to tell you about local laws and answer all your questions about entry and exit requirements to visit this amazing country.