There are currently no vaccine requirements for Mexico, but there is a list of recommended vaccinations to keep you safe during your vacation. If you are wondering: Do I need a vaccine to travel to Mexico?, then keep reading to find out the about the recommended vaccinations for infant, children, and adults.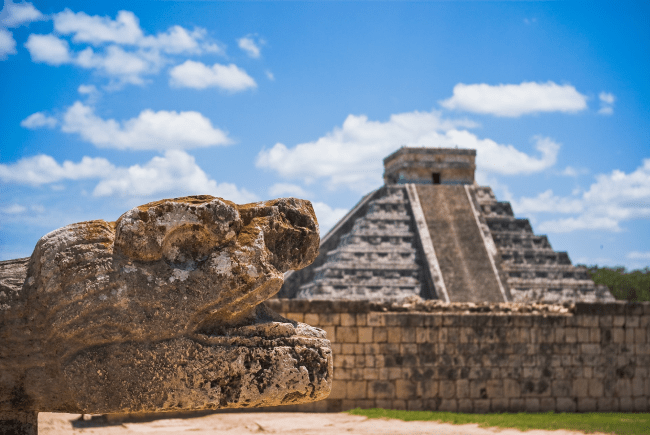 To visit any country at the time of Covid and wake of deadly diseases, you should be vaccinated for all the types of diseases that can cause harm. When you apply for a Mexico travel visa make sure you read about vaccinations on iVisa.com. Mexico has a list of recommended vaccinations like hepatitis A, hepatitis B, Cholera, typhoid, yellow fever, rabies, etc. which it is recommended you have before entering its premises. When you know that you are protected against harmful diseases, your trip to Mexico begins to get even more pleasant. To read more about vaccinations visit our website iVisa.com.
Get your documents with our services
Firstly, you have to enter iVisa.com's application website to see if you're eligible for any kind of document.
Secondly, fill out the application request.
Once you fill out the form, ensure that your information is correct to avoid mistakes, and choose a processing speed.
Add all the documents needed for the application form and send it once you're ready.
Wait for your document via email inbox.
Frequently Asked Questions
DO I NEED A VACCINE TO TRAVEL TO MEXICO?
No. There are currently no required vaccinations for Mexico, including yellow fever. However, that doesn't mean it is advisable to proceed to Mexico with no vaccinations. See the list below.
Recommended Vaccinations for Visitors to Mexico:
Routine Vaccines: it is recommended that all travelers stayup-to-date on all routine vaccines before every trip. Some of these vaccines include:

Chickenpox (Varicella)
Diphtheria-Tetanus-Pertussis
Flu (influenza)
Measles-Mumps-Rubella (MMR)
Polio

Hepatitis A: Recommended for unvaccinated travelers one year old or older going to Mexico.
Hepatitis B: Recommended for unvaccinated travelers of all ages to Mexico.
Malaria: the CDC (Center for Disease Control) recommends that travelers going to certain areas of Mexico take prescription medicine to prevent malaria.
Measles: It is recommended that infants 6 to 11 months old traveling internationally should get 1 dose of measles-mumps-rubella (MMR) vaccine before travel.
Rabies: Rabid dogs are commonly found in Mexico. However, if you end up getting bitten or scratched by a dog or other mammal while in Mexico, rabies treatment is often available. It's a good idea to get this vaccination if the activities you plan to do on your trip mean you will be around dogs or wildlife.
Typhoid: This is one is advisable to get for most travelers, especially those staying with friends or relatives or visiting smaller cities or rural areas.
COVID-19 Vaccine: currently, this is not required for travelers to visit Mexico, but it is highly recommended. Stay tuned to the government website as this information is likely to change quickly.
What are the documents required to apply for a Mexican travel visa?
To apply for the Mexican travel visa you need to have these documents with you:
Passport with 6 months validity.
Airplane ticket with the flight number.
Credit/Debit card or PayPal account.
No need to worry about Do I need a vaccine to travel to Mexico? as all of it is cleared on our website.
What is the processing time for a Mexican travel visa?
You have to select a visa type and processing time of it, which will establish the cost of the Mexico tourist card. These are your three options:
Standard processing – Application processes under

24 hours

, and charges are

USD 20.00

.
Rush processing – Application processes in

4 hours

, and you pay

USD 40.00

.
Super Rush processing – Application processes within

30 minutes

, and you pay

USD 60.00

.
Learn More here.
Is this method totally safe to apply for a Mexican travel visa?
The method is shown on this website is perfectly safe for you to apply for your travel visa. Customer visa safety is our ultimate goal and that's how we keep up with the competition. You will find various testimonials to support our claim. When you think Do I need a vaccine to travel to Mexico? then clear all your doubts by visiting the website.
Where and how do I apply for the travel visa?
If you are ready to apply for a Mexican travel visa then Click here. After you click the link, you will get redirected to the application process where you have to fill in the detail carefully. Incomplete applications would be rejected. Read all the necessary information on our website about Do I need a vaccine to travel to Mexico?.
DO I NEED YELLOW FEVER VACCINATION BEFORE TRAVELING TO MEXICO?
It is currently not required to have a yellow fever vaccination to visit Mexico.
What happens if I overstay on my visa in Mexico?
To be honest, it does not have that many dire consequences; you have to pay a fine of 350$ and will be sent to the immigration office of Mexico. You will be asked some questions. Your normal FMM allowance is around 180 days so try not to cross the bar. Apply for the visa now.
Where can I learn more about visa requirements and vaccinations?
You should find all the relevant information related to travel visas on our website iVisa.com. It contains info and FAQs about Mexican travel visas and many different country's visas too. You will be assured of all the vaccination processes and thoughts of Do I need a vaccine to travel to Mexico? can be cleared there too.
iVisa.com recommends
The United Mexican States is also known as Mexico is located in North America. The land of Mexico has a contrasting topography in comparison to its neighboring countries. You can find deserts, highlands and even mountains there. The population of this country is 122.3 million and the currency used there is the Mexican Peso.
Mexico is well-known for the beaches on the Pacific and the Gulf of Mexico, and its diverse landscape of mountains, deserts, and jungles. Ancient ruins, such as Teotihuacán and the Mayan city of Chichén Itzá, are distributed throughout the country, as are cities from the Spanish colonial era. In the capital, Mexico City, elegant shops, famous museums, and gourmet restaurants are part of modern life.
Discover everything that this country awaits you when you apply for your Tourist Card with us!