Dia de los Muertos is one of the most relevant festivities in Mexico. We invite you to celebrate it at the Mexican capital between October 20th and November 2nd, 2021. We're sure you will have a blast. Before you start planning your trip to Mexico, you should confirm the travel documents you need before your trip.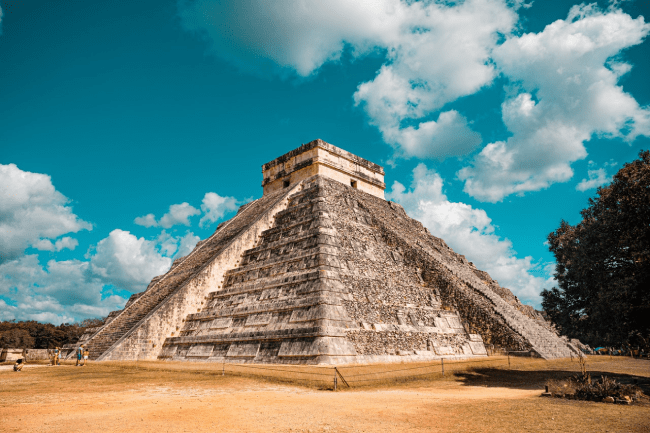 You will likely need the Mexico Tourist Card. This travel document allows your entry to Mexico for tourism. Although you may think it's a visa, it's only a travel authorization. Still, it's mandatory for most nationalities. iVisa.com can help you with the digital process so you can have your Mexico Tourist Card as soon as possible. Visiting Mexico for Dia de los Muertos has never been this easy.
Frequently Asked Questions
Do I need a vaccine to enter Mexico?
There is no need to get vaccinated before your trip. Still, check the health protocols to stay safe while in the country.
Is a PCR test mandatory?
No, health authorities in Mexico don't demand a PCR test before your trip.
You will however need proof of a negative PCR test for your return trip to the U.S. so why not simplify testing by ordering the eMed self-testing COVID-19 kit online. Pack the test in your suitcase and self-test no more than 3 days prior to your flight back to the US. This way you dont waste any vacation time looking for where and when to do the test.
Visiting Mexico for Dia de los Muertos is the best plan for your next trip.
Do I have to quarantine in Mexico?
No! There isn't a quarantine requirement for foreign visitors at this time.
Don't miss the chance of visiting Mexico for Dia de los Muertos. You won't need to do a PCR test or quarantine.
What is the Mexico Tourist Card, and how do I apply?
The Mexico Tourist Card is a travel document most travelers need before entering Mexico. It isn't a visa, but it's still mandatory. If your nationality requires a visa, you must apply for one. This travel document has a validity of 6 months.
The application process is simple:
Step 1: Answer the questions in the online form and choose a processing speed.
Step 2: Verify your details and proceed to pay with a credit or debit card.
Step 3: Attach the required documentation (if applicable) and submit the application button.
Receive the Mexico Tourist Card in your email inbox. Display it at the airport and enter Mexico.
Visiting Mexico for Dia de los Muertos will be the best experience you will ever have.
What are the processing times and fees?
Standard Processing Time:

24 hours

-

USD 20.00

Rush Processing Time:

4 hours

-

USD 40.00

Super Rush Processing Time:

30 minutes

-

USD 60.00
What documents do I need to apply for the Mexico Tourist Card?
Valid Passport - Your passport should be valid for a minimum of 6 months from your arrival date.
Email address - We will send the travel document to your email inbox.
Payment method - Pay with a credit or debit card.
Visiting Mexico for Dia de los Muertos will be an unforgettable experience. Get the Mexico Tourist Card soon.
Can I rely on iVisa.com?
Of course! We have implemented the highest security standards for all our services. We promise a secure procedure, and the Mexico Tourist Card will be yours soon.
Explore the user reviews section for more information about our services.
Visiting Mexico for Dia de los Muertos is the perfect opportunity to learn about Mexican culture.
Who should I contact for more information?
Get in touch with our customer support team for more details about visiting Mexico for Dia de los Muertos. We can give you the best tips for your next trip to Mexico. We're available 24 hours a day.
iVisa.com Recommends
Every first weekend of November, Dia de los Muertos takes place in Mexico City. It's a cultural expression that commemorates the family members, friends, and people who have lost their lives during the year. Nowadays, it has become one of the most important festivities in Mexico. You will find over 500 activities that include concerts, exhibitions, and shows all over the city. The best part is the food. You can try all the Mexican food you want at the food stalls near the events. Mexican food is one of the best cuisines in the world. You can try traditional food or even go bold and have a modern twist in your dishes.
Dia de los Muertos keeps increasing every year in size and popularity. You will encounter traditions and learn more about Mexican culture. Remember to be respectful with the rituals and visits to the graveyards. It's a relevant date for Mexicans, and all they ask from visitors is respect to their customs. Also, you can take the opportunity to learn some Spanish. Practice with locals, and next time try to ask for your tacos in Spanish. We're sure you will have the best time of your life.