Mozambique Travel Guide: All you need to know to visit Mozambique in 2023
Welcome to Mozambique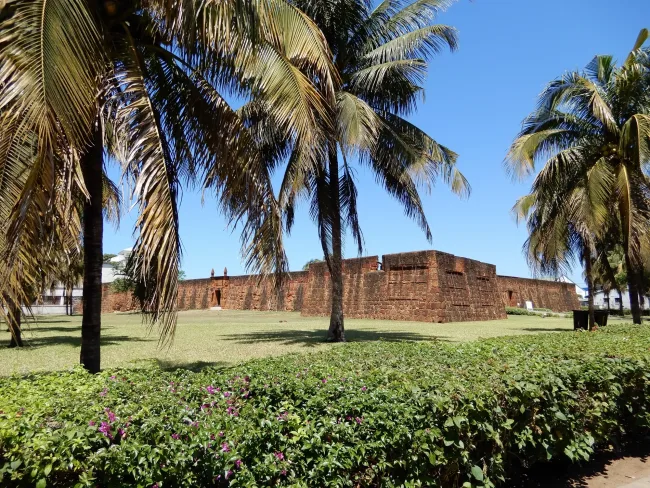 Mozambique was once one of Africa's most-visited destinations until civil war wiped it off the tourist map. Now, the country is slowly resurrecting its coastal resorts and game reserves. The fact is that this beautiful destination offers unforgettable experiences, whether you are looking for wildlife safaris or relaxing days at the seaside.
This ultimate Mozambique travel guide will help you to plan your Mozambique trip with practical and inspiring tips.
Document checklist for Mozambique
Mozambique e-Visa

Valid passport (must be valid for at least six months from the date of entry and have two blank pages)

Sufficient funds to cover your trip

Return or onward ticket
International travel: Essential Mozambique travel information
Currency - Mozambican metical (MT). $1 is equivalent to approx. MT 63.84.

Daily budget for 1 person - Allow a daily budget of 5,323 MT($84.36).

Languages - Portuguese is the official language, but only half the population speaks it. Mozambicans have local languages, such as Makhuwa, Changana, Nyanja, Ndau, Sena, Chwabo, and Tswa.

Number of travelers per year - According to the World Bank, 2,033,000 travelers visited Mozambique in 2019.

Socket type - Types C, F, and M, 220V supply voltage and 50Hz.

Time zone - Central Africa Time (GMT+2).

Top 3 cities to visit - Maputo, Xai-Xai, and Ponta do Ouro.

Top 3 landmarks/monuments - Maputo Fortress, Iron House, and Gorongosa National Park.
Visa information and travel documents to enter Mozambique
Tourists need a Mozambique travel document to enter the country. The good news is that the government launched a Mozambique e-Visa, facilitating the flux of visitors.
Tourist Visa: The Mozambique e-Visa explained
Local authorities request to carry photo identification and a tourist visa to enter Mozambique. But the process has become easier since the government launched the Mozambique e-Visa in 2022, aiming to boost the country's economy. Check out the Gov website for more information on this visa.
This works as a tourist visa with online application. The traveler fills out a form with personal details and travel information. It's necessary to upload some documents, such as a passport scan, flight tickets, and proof of accommodation. The National Migration Service (SENAMI) processes the application within five days. If approved, the applicant receives the document via email. Then, you only need to present the document at the airport or land borders.
Visa difficulty index for Mozambique
Accessibility: 5/5
It's an online application, so tourists can get an e-Visa by applying for the Mozambique travel document from the comfort of their homes!
Time to get your visa: 5/5
It takes around five days for the Mozambique local authorities to process applications. If your visa is approved, you'll receive it via email.
Costs: 4/5
The government fees vary according to the period of stay. You can choose a 30, 60, or 90-day stay, paying 6252,00MT ($99), 12504,00MT ($198,16), and 18756,25MT ($297,25) respectively.
Typical costs and budget for Mozambique
A guide to what you'll spend on a daily basis traveling through Mozambique on a mid-range budget.
Daily spending - Around 5,323MT ($84.36) per person per day. This includes:

Meals - Expect to spend about 1,889MT ($29.94) in total for three meals per day.

Transport - Depending on your travel plans and standard of travel, local transportation may cost up to 971MT ($15.39) per day.

Hotel - The average hotel price in Mozambique for a couple is 85.85MT ($52).
On average, a trip to Mozambique for two people for one week will cost 1181.09MT ($612).
Transport and best ways to travel around Mozambique
Travelers may have questions about the ways to travel around Mozambique, whether by boat or road. Here are some tips for navigating the country safely.
Flying to Mozambique
You have direct flights to Maputo from Doha, Frankfurt, Johannesburg, and Nairobi. Among the main airlines flying to this destination, you have the following options:
Qatar Airways

Ethiopian Airlines

Turkish Airlines

Lufthansa

Kenya Airways

TAP Air Portugal
Arrival and immigration travel advice for Mozambique
Stopovers, jet lag, and communicating in another language: international travel can be stressful. So here are a few tips to make airport procedures smoother:
Ensure you have your passport and Mozambique e-Visa in your hands to present to local authorities during the immigration process.

Pre-book private transfers with your hotel or through a trustworthy company.

Before leaving home, pre-pack some food. It can be handy if you don't have time to eat during a stopover and will be cheaper than any food at the airport.

Arrive at the airport at least 4 hours before boarding. It's a reasonable margin of time to avoid missing the flight due to traffic jams or airport lines.
Rental car in Mozambique
If you have an international driving permit, a rental car is an excellent way to explore Mozambique at your own pace. However, it is not the cheapest one. The prices vary from around $44/day for small cars to $150/day for pickup trucks. It's recommended to get a 4×4 high clearance vehicle since roads and streets can turn to dust and sand and are in overall disrepair. Hiring a private driver is also an option to check with your accommodation provider.
Buses in Mozambique
Buses and minivans (known as chapas) are the public transport options to travel around Mozambique on a low budget. However, it is not quite safe. The buses are often overcrowded, and the drivers usually don't drive carefully, so serious accidents are common. There are government-regulated and unregistered chapas; none is very safe, but we advise taking only the ones with government authorization.
Trains in Mozambique
Mozambique doesn't have an extensive railway network, but trains connect main cities and allow you to travel to neighboring countries. They are not very comfortable but are better (and safer) than buses. The seats are very close in the 3rd and 4th classes, so be prepared to share your space. You can buy tickets directly from train stations.
Boat tours in Mozambique
You don't have ferries connecting Mozambique's coastal cities, but there are many boat tour options. It's a great way to explore the beaches and archipelagos near Maputo. You can find this service in the local tourism agencies or using websites such as Tripadvisor.
Safety in Mozambique
Despite the peaceful landscapes and welcoming people, tourists must exercise a high degree of caution traveling to Mozambique. Constantly monitor local media and check out these recommendations:
Violent crime is a severe problem in the country. Crime rates increase at night and during holiday periods. Local authorities do not recommend going out after dark, even in tourist areas.

Armed groups can practice robbery, break-ins, and carjackings. Keep your accommodation and car doors locked, and be cautious about roadside ambushes.

Terrorists may conduct lethal attacks in Mozambique, particularly in Cabo Delgado province and the districts of Erati and Memba in Nampula province. Avoid traveling in these regions.

Piracy is a threat in the Indian Ocean. Check the piracy reports from the International Maritime Bureau and monitor local media before going on boat tours in this region.

Although all known minefields have been cleared, landmines are still risky. Stick to well-traveled roads, particularly in the central and southern provinces.

Mozambique is susceptible to many natural disasters, such as floods and earthquakes. Monitor local media, and keep an eye on the local weather to keep yourself updated about potential dangers.

Violent crime is an issue, but also petty crimes. Exercise caution in tourist areas and keep an eye on personal belongings.

Be aware of where the nearest police station and essential services are and how to get consular assistance. You will never know when you will need them.

Do not buy illegal drugs, follow local laws, and follow instructions of local authorities in case of terrorist attacks or natural disasters.
Travel insurance is not mandatory, but it will make all the difference if you need medical assistance or have some emergency. This service gives access to medical facilities, medical treatment, and even assistance with medical evacuation if necessary. So, ensure you purchase insurance before the trip.
Weather in Mozambique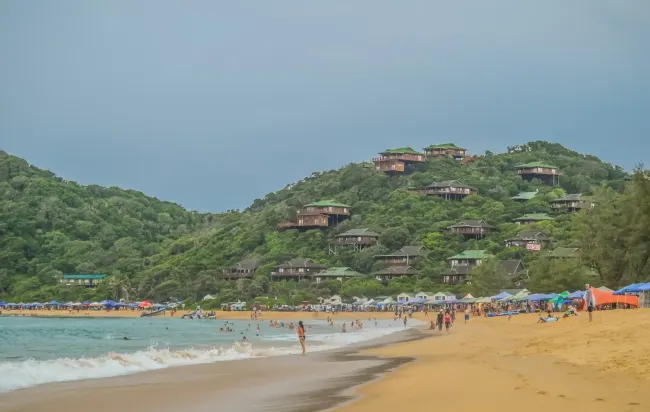 This country in southern Africa has a tropical to subtropical climate. The best time to visit Mozambique is during the winter (May to November), when you will find cooler temperatures and dryer weather.
December to April is the summer and rainy season. Storms are frequent, but the sun usually appears after the vigorous downpours. Be aware that the cyclone season happens between January and February in southern Mozambique, so you should avoid visiting the region at this time, particularly the Bazaruto Archipelago.
The temperatures vary from 21°C (69.8°F) to 31°C (87.8°F) in the summer and 15°C (59°F) to 26°C (78.8°F) in the winter.
Must do and see in Mozambique
There are many fantastic attractions in Mozambique. We have highlighted the following ones to help with your itinerary:
Visit the Maputo Fortress. This historic building once was a Portuguese stronghold; nowadays, it is a history museum.

Visit the unique Iron House, designed by Gustave Eiffel in 1892. The house was prefabricated in Belgium and later brought to Mozambique.

Explore the Gorongosa National Park. The diverse park is great for spotting wild animals like elephants, lions, hippos, and antelopes.

Do you need some beach time? Bazaruto Archipelago is the perfect place to unwind on deserted beaches.

Camping in the Limpopo National Park. The vast park is part of an international nature reserve, the South African side of which is the famous Kruger National Park. There are several camps and lodges where you can stay to see the wildlife.
Typical Mozambican food to try
Matapa - The traditional Mozambique dish is made with ground cassava leaves, cooked in a sauce based on ground peanuts and coconut milk, and seasoned with shellfish, usually shrimp or crab.

Caril de Amendoim - This is a popular dish of Mozambican cuisine. They cook chicken or beef meat with vegetables and dried shrimp. Then, they add dry and raw ground peanuts, onion salt, grated coconut, and tomato.

Guisado de caranguejo - It consists of crab sautéed with onions, peppers, oil, tomatoes, various seasonings, freshly grated coconut milk, and dried mango.

Mucapata - This Mozambican dish is made with rice, beans, and coconut. Everything is prepared in the same pot, adding water, salt, and freshly grated coconut milk. The secret is using a clay pot, which gives a particular taste.
Vaccine information for Mozambique
Before packing your bags, ensure you know the routine vaccines and COVID-19 measures are required to enter Mozambique. Visiting rural areas, the yellow fever vaccine is highly recommended, for example. Check the CDC website for further information about vaccine requirements and recommended guidance.
Diving to explore the marine life in Mozambique
Mozambique is a popular destination for divers seeking to explore the region's abundant marine life and pristine waters. The country has 1,400 miles of coastline, which counts on diverse coral reefs and a vast array of tiny marine creatures such as harlequin shrimp, peacock mantis shrimp, moray eels, nudibranchs, and brightly colored tropical and bait fish.
In addition to small marine creatures, divers can observe larger species, such as whale sharks, manta rays, leopard sharks, guitar sharks, manatees, humpback whales, and sea turtles. These animals are regular inhabitants of the reefs or frequent visitors.
Overall, Mozambique is a must-visit destination for worldwide divers who want a diverse and enriching underwater experience. We hope you enjoy your trip to this fascinating country!
Trustpilot recommended. We lead the industry in innovation and reputation