Traveling is a great experience that allows one to create memories. Feeling the beauty that travel exposes a person to can open one to new dimensions. It is a great get away from annoying thoughts and busy schedules. Exploring new places is quite simple if you are ready with iVisa.com. iVisa.com helps you to get all your travel documents processed on time and at your convenience. We ensure you the safest and easiest way of getting documents without wasting time. Hurry!! Get your documents via iVisa.com and learn more about the documents required for a Netherland Schengen visa.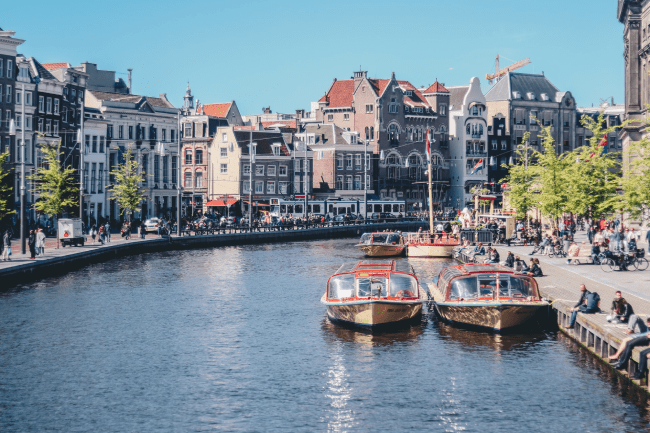 Frequently Asked Questions
What are the different types of Schengen visas available?
You can apply for three kinds of Schengen visas:
Airport Transit Visa (type A): to pass through a Schengen country on an airline layover from one non-Schengen country to another. This does not permit you to leave the international area of the airport.
Transit visa (type B): to pass through a Schengen country during travel from one Schengen Country to another by train, car, bus and permits up to 5 days stay in the Schengen area.
Short-stay or travel visa (Type C): most common Schengen visa and it permits travel in the country for up to 90 days in 180 days.
Choose the Netherland Schengen visa depending on your purpose of visit and apply with iVisa.com and know the documents required for a Netherland Schengen visa.
Do I need a Schengen Visa to the Netherlands?
Yes. You need a valid passport with an expiration date of three months beyond the latest date of your travel in the Netherlands. You require a Schengen visa for shorter stays of 90 days within 180 days. For more information on documents required for the Netherland Schengen visa, visit this link.
Are there any documents necessary to get a Netherland Schengen visa?
The application documents are not so critical and mostly among those, will be easily available at. You click here to provide us the documents so far mentioned below. All you needed are:
Valid passport: 3 months valid passport from the date of arrival is essential and mandatory to fill the application.
Debit/credit card: to make pay Schengen visa application through available debit/credit card.
Current email address: this is required as we need to get the valid id to deliver the approved visa.
Additional documents: employment, education, and current details and the member state of intended first entry (travel plans). Then, all you need is to have personal details, proof of accommodation, travel medical insurance.
What to do if my application gets rejected?
You may appeal against the refusal decision. The reason for refusal will be notified in the rejection status. But the visa fee will not be refunded if the visa is refused. The visa fee covers the cost of the examination of the visa application. You are free to reapply again if your application is refused earlier. While you re-apply again, take note of the reasons and make necessary amendments or changes for avoiding further rejections. If you need any help, contact our customer support team.
Mention the main steps to get my Netherland Schengen visa?
Applicants will be able to complete the simple Schengen visa application form within minutes, by filling in basic personal, passport, and travel information. It will require answering a few securities-related questions to submit the form and to get approved. This is quite simpler than applying for another visa, where you need to go to the embassy. The iVisa.com's application process simply includes.
Complete online application: you must initially fill the form through an online process with accurate data.
Make a payment: verify the given data and complete the payment of the application fee through debit/credit card.
Upload documents: you can upload the scanned passport copy and other documents if necessary.
What are the different options to get the document process rapidly?
The application process is less tiresome and easy on to other applications conducted on the usual process. This all is why we have provided you convenient services. iVisa.com offers three services:
Standard processing option: here, you can get your documents in the most affordable manner and at a low price.
Rush processing option: you can avail of the document at much expensive and faster than the above option.
Super rush processing option: most expensive and fastest method to obtain the document.
Why do we need to trust you to set our documents?
Our team understands how tiresome it can be collecting and completing lengthy information about travel procedures, as well as enjoying a trip by sticking to your affordable means.
iVisa.com provides the satisfaction of each of our customers by providing comfortable space that may give you relief experiences. We are too sure that you can feel the most trusted services from us.
Where to get more information on the Netherland Schengen visa?
Yes, for sure. We are accessible after business hours to full day and night. We ensure 24*7 of services to our customers. All your queries, needs, and doubts will be considered, and assure you soon responses to it. Click this link for more detailed information on documents required for the Netherland Schengen visa.