Citizens of Afghanistan need to apply for a Schengen visa to enter the Netherlands. This document is mandatory not only to visit the Netherlands, but also other countries in the Schengen Area. It is not too difficult to apply for it, but we can ensure that it will be a lot easier once iVisa.com launches the Netherlands (Schengen) Visa for Citizens of Afghanistan.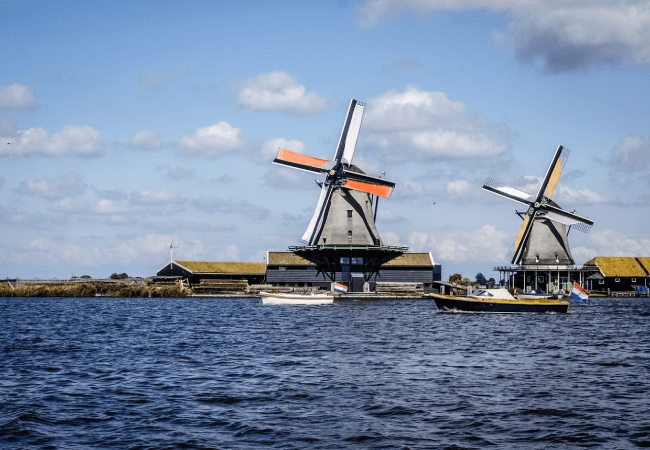 If you are a citizen of Afghanistan searching for ways to apply for the Schengen visa, then keep on reading this article for more detailed information.
Frequently Asked Questions
I'm from Afghanistan, Do I need a Netherlands (Schengen) Visa for Citizens of Afghanistan?
Yes. You need to get a Schengen visa, which will allow you to stay in the Netherlands for no more than 90 days in any 180 days. Unfortunately, you do not enjoy visa-free entry, so you need to get a Schengen visa to enter the Netherlands.
Soon, you will be able to start your visa application with our services and enjoy a worry-free travel experience as our team of experts will take care of the paperwork and deliver the Netherlands (Schengen) Visa for Citizens of Afghanistan online as soon as possible.
What documents do I need to apply for a Schengen Visa?
To apply for a Schengen visa, you are required to present some documents. You should note that all the documents presented must be well signed and correctly filled. The requirements are:
International passport: should be valid for at least three months beyond the duration of your stay in the Netherlands.
Two recent passport photographs: the photographs should be in the plain background and should be 2 by 2 in dimension.
To fill the application form: with no dishonest information and properly signed.
Other Documents: a copy of hotel accommodation booking, insurance copies may be required,
A valid email address: this is to provide you with the tourist visa by email after the completion of the process.
What are the documents required?
Soon enough, we will make the Netherlands (Schengen) Visa for Citizens of Afghanistan process easier. Additionally, we will offer these incredible three processing times so that you can have your document ready as fast as possible:
Standard Processing Option: The most affordable means to attain your document easily.
Rush Processing Option: Compared to the above option, this is a slightly more expensive and faster way to get the document.
Super Rush Processing Option: This is the most expensive option because it is the fastest among the three options. It will provide you with a document ASAP.
How can I apply for my Schengen Visa online once it is launched?
The Netherlands Schengen Visa for citizens of Afghanistan is easy compared to other long applications. Besides, with our services, you will only require a maximum of 10 minutes to complete it. You'll be ready with these simple steps:
First, fill in your form here. Then, choose your processing time according to your convenience.
Second, verify and double-check the information sent. Make payment through debit/credit cards.
Third, upload a scan of your passport and other documents, if required.
If you have any unresolved issues, then immediately contact our customer support team.
Is iVisa.com a safe website?
We have been working hard and serving our customers for many years, meaning that you can find our services reliable, easy, affordable, on-time, and honest to obtain the Netherlands Schengen Visa.
Where can I obtain more information about the Netherlands (Schengen) Visa for Citizens of Afghanistan?
If you still have questions about the Netherlands (Schengen) Visa for Citizens of Afghanistan, go to our website or contact our customer care representatives to get more information.
iVisa.com Recommends
We can say that it is quite difficult to get bored in such an incredible country like the Netherlands. To get to know this place deeply, you will have to get your mind, soul, and body ready as you will find a lot of activities, including outdoor sports. Not to mention that the food here is delicious, which is why many people fall with the famous stroopwafels, Bitterballen, and poffertjes.
Something that characterizes the Netherlands is its floral beauty, especially when it comes to tulip fields. This country is an expert on this subject, and for a clear example of this, you can visit Vondelpark, a 47-hectare public park in the city of Amsterdam, or better yet, Keukenhof, an extensive park of more than 32 hectares with large tulip gardens. Situated between the towns of Lisse and Hillegom. In Keukenhof, photos are mandatory so that you do not forget the beauty of these flowers.
There is so much to do in the Netherlands! Get ready for your trip today by applying for the Netherlands (Schengen) Visa for Citizens of Afghanistan!