Since the end of January, Norwegian Government Officials have imposed a travel ban to Norway. Only Norwegian passport holders, legal residents, foreigners with a family permit, refugee status seekers, and other specific cases can get into the country. As a Citizen of Sweden, if you fit one of these conditions, you must hand out the Norway Entry Registration, a COVID-19 negative test result, and spend 10 days in self-isolation.
iVisa.com offers a reliable online service to apply for your Entry Registration helping you to sort out How Citizens of Sweden Can Enter Norway During Coronavirus and relieving you from this pressure.
Obtain your Entry Registration now
Note: Since February 12th, 2022, the Norway Entry Registration Form is no longer necessary to enter the country.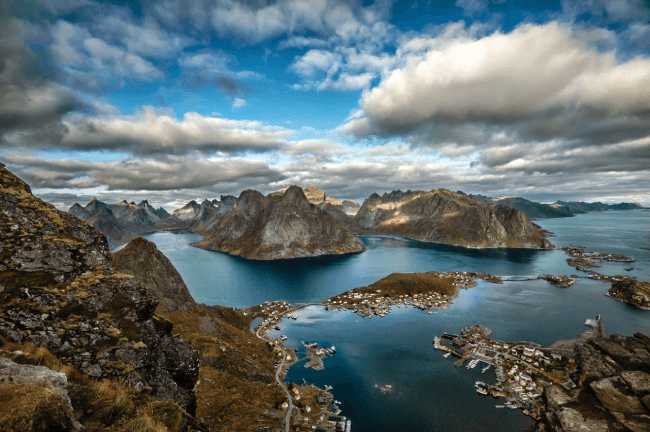 What is the easiest way to acquire my Norway Entry Registration with iVisa.com?
Go to our Online Application Form.
Fill out with your exact information and upload your scanned passport.
Choose over the processing time that suits you the most.
Send your application (it will be assessed and we will let you know if something must change).
Get your entry registration in your email (Wait as much as your selected processing time).
Print the document.
Go to How Citizens of Sweden Can Enter Norway During Coronavirus
Is it relevant to apply for my Norway Entry Registration in advance?
Of course, it is. When you do this in advance, you gain time in case we need to adjust your application or travel document and invest in your other trip-related topics. Apply now.
Frequently Asked Questions
Do I need a COVID vaccine or vaccination certificate to enter Norway?
No, you don't. As of today, COVID vaccination passports or certificates are not mandatory to enter Norway.
The following certificates can be used upon entry to Norway:

Norwegian COVID-19 certificate

The EU digital COVID certificate

UK NHS COVID-pass

Approved vaccines are Pfizer, Moderna, AstraZeneca, Janssen, Covishield, Sinovac, Nuvaxovid.
Since information may change quickly, we advise you to follow up on the latest Norway travel updates and/or contact your local embassy.
Do I need to take a COVID-19 test before traveling to Norway?
COVID test prior to arrival: PCR within 24 hours for travelers over the age of 18 without proof of vaccination/recovery only.

COVID test on arrival: All travelers arriving in Norway must take a test after arrival, regardless of their vaccination status.

COVID test exemptions: Children under 16
Do I have to quarantine once I arrive in Norway?
Quarantine requirements: There are no quarantine requirements.
Do children also need to complete the Norway Entry Registration?
No, the Norway Entry Registration is only a required for travelers over the age of 16 who are not fully vaccinated.
What is the cost I need to cover and What is the regular process duration length?
iVisa.com has adjusted its service to the new COVID-19 context to help our clients on How Citizens of Sweden Can Enter Norway During Coronavirus and other important circumstances:
Standard Processing Speed:

USD 34.99

for waiting

24 hours

for your document
Rush Processing Time:

USD 35.99

for waiting

8 hours

for your form
Super Rush Processing Time:

USD 55.99

for waiting for as little as

4 hours

.
Obtain for your Entry Registration now
How does the process with iVisa.com start?
First, Fill out this questionnaire and choose your processing time.
Second, Make sure your information is accurate and choose how will you cover our service fee (Paypal, valid credit, or debit card).
Third, Once you upload your passport photo, submit your application.
Obtain your entry registration
Is there a place where I can encounter specific details about the process?
What if instead of a place, there are people. You can count on our Customer Support Agents, who are willing to help you during the morning, the mid-day, the night, the 24 hours of a day during the seven days of a week. They will solve your concerns about the process and How Citizens of Sweden Can Enter Norway During Coronavirus Start your application now
Which documents are indicated to procure my Norway Entry Registration?
Our process is simple. The only data you will need to procure your registration and solve everything related to How Citizens of Sweden Can Enter Norway During Coronavirus are:
A scanned of your passport.
An Email Address.
Mechanism of Payment (Paypal, debit, or credit card).
Can I locate this form available without paying money?
Yes. However, if we do the process for you, we guarantee your document will have no mistakes and you get to focus your time and effort on your concerns.
Why should I grant iVisa.com access to my data?
Because we won't sell, are interested or licensed to do it to third parties. We also have a safe platform and we just require the exact information this registration entry needs. Thousands of customers have already trusted iVisa.com and have obtained their travel documents on time and error-free. See what they are telling about us Here.
Get support on How Citizens of Sweden Can Enter Norway During Coronavirus
iVisa.com Recommends
Experience the life of Vikings! Go to Bygdøy, a peninsula on the west side of the city center of Oslo. Despite being mostly a residential area, this place is recognized for having the most popular and iconic museums in Norway. It is an area with forests and beaches, it can be accessed by boat or bus, which are free when you get the Oslo Pass.
The first museum you should visit is the Viking Ship Museum, a fabulous way to learn more about Norwegian heritage and to see the world's best-preserved Viking boat along with its gorgeous wooden carvings, skeletal remains, and articles that give us a glance at the Vikings' captivating world. Another museum you cannot miss is the Norwegian Museum of Cultural History, which highlights an Open-Air Museum with 160 historic structures. The main attraction is Gol Stave Church built around 1200. The museum concentrates on the time period from 1500 until the present time.