Visiting Norway is more common than it seems, especially among travelers who enjoy exploring territories full of mountainous landscapes and a culture that's thousands of years old.
For this reason, it's not strange to know that some citizens of Dominica are interested in exploring Norway. The best thing about all this is that from 2022, they'll be able to easily enter this country thanks to the Norway ETIAS for Citizens of Dominica.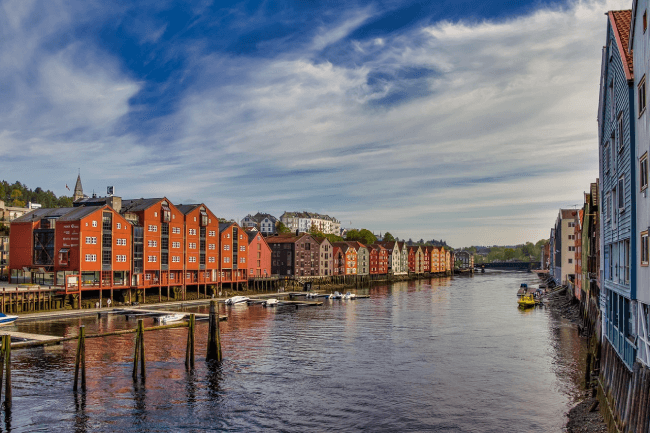 The Norway ETIAS is an online document that will be available to those citizens who do not need a visa to enter this country. For your benefit, you'll be able to apply for this document when entering iVisa.com.
If you want to know more about the Norway ETIAS for Citizens of Dominica, save this article and pay attention to the following questions.
Frequently Asked Questions
Do I need a Norway ETIAS if I'm from Dominica?
Yes, you'll have to apply for a Norway ETIAS with your Dominica passport before traveling to this country. This document is mandatory not only for citizens of Dominica but also for everyone who's under the Norwegian visa-free policy.
What is the European Travel Information and Authorization System?
The real name of the ETIAS is European Travel Information and Authorization System, as ETIAS is just the acronym. This electronic travel authorization will be important to enter the Norwegian territory. However, it'll be also useful to visit other countries in the Schengen Area.
We're talking about the Norway ETIAS for Citizens of Dominica in this article because that's the document you'd need with your Dominica passport to enter Norway first if you're planning a European tour.
What items do I need to apply for the Norway ETIAS?
We recommend you use iVisa.com's online form to save time that you could spend on the rest of your travel arrangements.
The list of things you require with iVisa.com is very brief, these are:
Your valid and current passport
A valid email address so you can get your ETIAS on time.
Payment methods like credit/debit cards, or your Paypal account.
Don't forget to check this link if you want to learn more about the Norway ETIAS for Citizens of Dominica.
How much does the ETIAS cost?
For now, it's not possible to get an exact price for the Norway ETIAS for Citizens of Dominica because the document is not available yet. The average is presumed to be €7, but that would only be in terms of the cost of the ETIAS itself.
At iVisa.com, we charge a small extra fee so we can process your ETIAS faster and more easily than usual. Even so, our rates are always adjusted to the budget of each traveler, and that's why we don't just offer one alternative, we offer 3. Depending on the urgency you have, you can choose one of them:
Standard Processing Plan: If you want to pay the least expensive price and wait for a d/ecent waiting period.
Rush Processing Plan: If you prefer to get your document a bit faster but by paying the necessary.
Super Rush Processing Plan: For any emergency you have or if you want your document as soon as possible. This is the most expensive option.
Take into account that we work hard to offer you the best attention, and that includes our rule that we don't charge you anything unless we get your valid consent.
How can I get the Norway ETIAS with iVisa.com?
The best thing about the service we offer at iVisa.com is that you won't waste a lot of time and it doesn't require you to be an expert in online forms. The form we have designed for the Norway ETIAS for Citizens of Dominica is quite simple, you just have to complete these steps:
First, fill out the online form with personal details, and after that be sure to pick your favorite processing plan.
Second, double-check all the information you gave in the first step, especially the spelling, to avoid mistakes. Once you're ready with that, complete the payment part by using your Paypal or credit/debit card.
Third, add the documents to the form if necessary and click the 'submit' button to finish the 3-step process. You can also review the info one last time before sending the form.
You can start your application form on this link and get ready to explore Norway!
Which countries can I visit from Norway with an ETIAS?
Don't forget that the Norway ETIAS can be used not only to visit Norway but to visit other countries in Europe as well. The only thing is that by applying for this document, you have to make sure that the first country you visit in Europe is Norway.
This country borders Sweden and Finland, so you can take a trip to those territories as well. However, you can also visit other nations in Europe, as long as they're part of the Schengen territory.
Flying is a great way to travel here, but remember that renting a car or taking a train is also possible.
Is it safe to use iVisa.com's online service?
Yes, it's safe to apply with iVisa.com because this company takes safety seriously. We created a top-notch online software that can safeguard all the information you offer us. Nothing you enter on our website will ever be leaked. We can confirm these results on these reviews.
Where can I find more information about the Norway ETIAS?
You might have more questions about this online process, but don't worry about that. You can reach out to our customer service center at any time to obtain personal attention. You can also explore iVisa.com's webpage to keep reading more FAQs or other useful travel recommendations.
Apply for your Norway ETIAS now to get ready for your adventure in Europe!