If Viking series and movies are one of your passions, then Norway will be your dream place. In addition to learning about Viking history in its many museums, the country is surrounded by impressive nature that will completely transport you.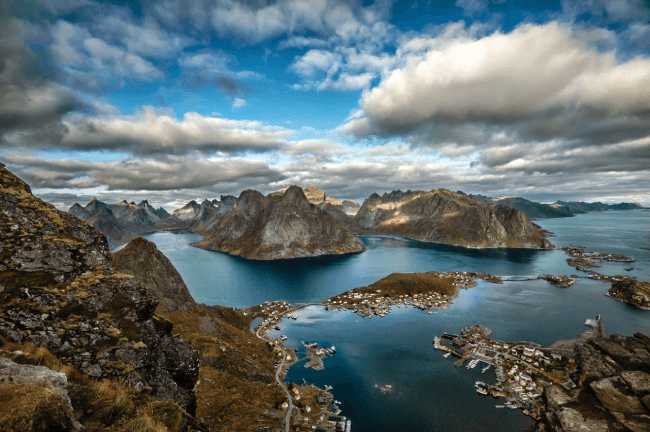 If you would like to visit Norway soon, in the following lines we will share information that will interest you since, by 2023, it will be required to present the new ETIAS. It is a travel authorization for Taiwanese citizens that wish to enter Norway and move around the Schengen countries during their trip.
Luckily, we got some information so you know what the applying for the Norway ETIAS for citizens of Taiwan process is about and how you can even carry it out through iVisa.com service so that you can get on the plane and start your trip.
Frequently Asked Questions
What benefits does the Norway ETIAS for citizens of Taiwan offer?
The main benefit and the reason the ETIAS has been created is to provide security to the Schengen nations and their visitors by preventing people who may be a danger from entering.
Among other benefits, there are processes to reduce application times, improve border management between Schengen countries, detect and reduce crime and terrorism, prevent illegal migration, and reinforce the visa release policy among these countries.
Will citizens from Taiwan need the ETIAS?
Yes. Being part of one of the countries that do not need a visa to enter the Schengen zone, citizens of Taiwan will be required to obtain the ETIAS when they visit Norway by the end of 2022. Currently, the list of visa-exempt countries includes 62 nations, meaning that soon they will need the ETIAS after 2021, although more countries could be added to this list in the future.
How can a citizen of Taiwan get the ETIAS?
The Taiwanese citizen who wants the new electronic authorization can obtain it by applying online or using iVisa.com online method. For this, you must provide the following information:
Current Taiwanese passport.
Email address where you want to receive your Norway ETIAS for citizens of Taiwan.
Pay the fee online.
How much will I have to wait and pay for the Norway ETIAS for citizens of Taiwan?
Waiting times vary with our service. We have three options with which you can obtain the ETIAS in a couple of hours or wait a few days. It all depends on how soon you want the permit and your budget. Receiving the ETIAS will not take more than a couple of weeks, and it will not be expensive either.
The options we present are:
The standard: Made for those who are not in a rush and who want to keep process costs low.
The rush: Although it costs a bit more, it has been designed to be as affordable as the first, but faster in terms of waiting time.
The super rush: It is perfect for those who have no time to waste and need their ETIAS as soon as possible. It costs more, but the results are immediate.
How can I get my ETIAS through iVisa.com?
With us, the application process is completely online, from filling out the form going through making the payment, and finally, receiving the Norway ETIAS for citizens of Taiwan. We want you to have the option to complete the three steps that we will need from you, from wherever you are.
Complete the questionnaire with your information here and choose the time you want us to send you the permit.
Check that the information is correct and that there are no errors or inconsistencies in the questionnaire and complete the payment for the service.
Send the questionnaire with the required documents and wait for the arrival of your electronic authorization in your email.
Will iVisa.com keep my data safe?
Undoubtedly! We will ensure that each data that you have entered during the application is well protected and secure in our modern platform. Our team of professionals also strives to keep your privacy safe. You can read the reviews so that you know more about the experience that others have had with our service and how we have satisfied their needs.
What if I want to know more?
On iVisa.com, you will find everything you need and more. Give a good look at our blog or get in touch with our customer service for personalized attention.