If you have not yet had the opportunity to visit Norway, you will be happy to know that it will be super easy to move around its territory thanks to its connection through trains, buses, and highways. They also have a ferry system and local flights.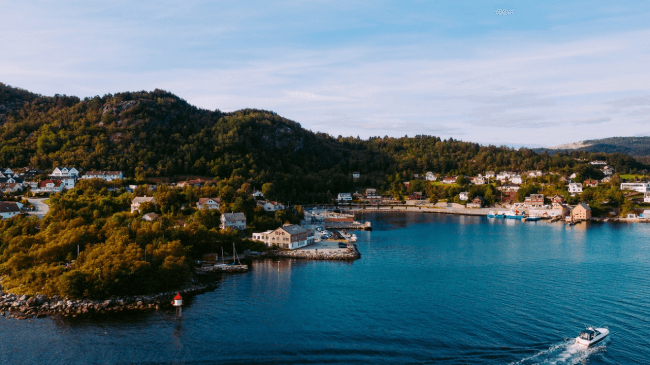 If you are going to visit Norway at the end of 2022, you will need the Norway ETIAS for citizens of Trinidad and Tobago, a travel permit that will be necessary to enter the country and with which you can stay for up to 90 days in 180 days.
To obtain authorization, you can apply for the ETIAS using iVisa.com services.
Frequently Asked Questions
Can I use the Norway ETIAS for citizens of Trinidad and Tobago to study in Europe?
No. Unfortunately, it is not possible to study in Norway or any other European country with the ETIAS. For this purpose, you will have to apply for a visa in the nation where you wish to study. Besides, trying to study under the ETIAS will get it revoked, and you might be banned from applying for it again for a time.
Is it possible to visit Norway without a visa?
Yes. Currently and until the end of 2022, when the ETIAS comes into effect, citizens of Trinidad and Tobago can travel to Norway and the other member states of the Schengen zone without a visa. Trinidad and Tobago is one of the 62 countries that do not need a visa to enter the Schengen zone, but which, in turn, will have to submit the ETIAS by 2023.
What can I do to get the Norway ETIAS for citizens of Trinidad and Tobago?
Getting the Norway ETIAS is quite simple, especially if you're doing the application process through our services since we will handle everything for you. There are three requirements to start the process.
Your Trinidadian passport.
Your current email address.
Online payment.
Is it too pricey and long the process of getting the Norway ETIAS?
The Norway ETIAS for citizens of Trinidad and Tobago won't be expensive, and it won't take long either. In fact, at iVisa.com, we offer three processing time plans that can take a total of almost a week, down to just a couple of hours.
The first option is the Standard, which offers a very low price, since its waiting time may be longer than that of the following options.
The second option is the Rush, which takes less time than the first, but is a bit more expensive.
The third is the Super Rush, with which you get the ETIAS the same day, for a higher price.
How can a citizen of Trinidad y Tobago apply with iVisa.com?
This part is pretty simple. All you need to do is go online, wherever you are, and provide us with some information that will help us carry out your process. You will see how easy and fast the application process can be once you trust our team of experts in doing what they do best.
The information we will need from you to finally start the ETIAS application is provided in the following three steps
One: Fill in the iVisa.com application form and pick between one of the three processing times we mentioned before.
Two: Make sure that the information is correct and that everything is right and then continue with the payment of the fee.
Three: Upload the required documents and submit them along with the application form and wait to receive your Norway ETIAS for citizens of Trinidad and Tobago, on the email you wrote down.
How safe will my info be with iVisa.com?
We will keep your information extremely safe. Our modern platform helps our team of professionals to protect your privacy. You can read our reviews and see what others think of our security system.
Can I get more info on iVisa.com?
Absolutely! Our website is continuously updating and uploading new information, so you have access to the latest news regarding the ETIAS, visas, and other special permits. Check out our blog for some news on our different products and see the services we provide to other countries on our list. Plus, you can also read the frequently asked questions section or get in touch with one of our executives from the customer service team.