Norway, being part of the Schengen Zone, has a visa waiver agreement with 62 countries. This means that the citizens of these countries are not required to apply for a Schengen visa if they ever decide to visit any Schengen member states. The caveat is that these travelers are often invisible to border management and security personnel until they are at a port of entry preparing for entry into the Schengen Area.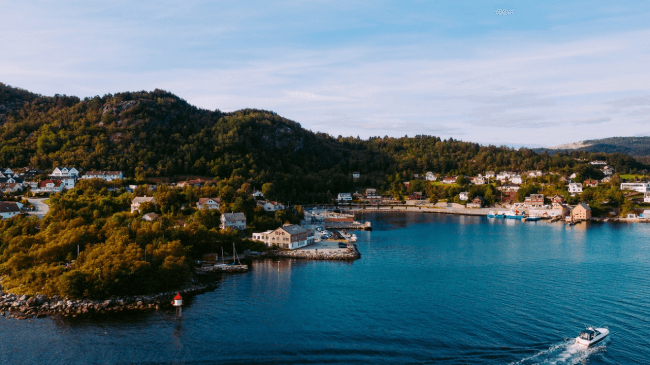 Norway is part of the Scandinavia region, a region of Northern Europe famous for its culture, cold weather, and unusual landscapes. With its famous fjords, it is a beautiful country to visit on your next trip. If you want to know more about Norway and Norway Schengen visa requirements, continue reading this article.
Frequently Asked Questions
Can you provide some facts about the Uniform Schengen Visa?
The Uniform Schengen Visa or USV is a permit given by one of the Schengen member countries to travelers who are transiting through or staying for a short period. This is the most frequent visa being issued by Schengen countries like Norway.
What are the main types of Norwegian USV?
There are two types of Uniform Schengen Visa, Category A visas and Category C visas. They are classed according to the purpose of the document. Category A visas are for airport transit purposes in a Schengen country, and are for travelers going out to a non-Schengen country. They can only access the International Zone. On the other hand, Category C visas allow the holder to stay in the country for a short while.
How many entries does Category C hold?
The Norwegian Schengen Visa is sorted according to the number of entries the travel document is valid for. Single-entry visas can only be used to enter the country once and will be invalid by the time of departure. Double-entry visas lose their validity after the second exit of the holders. Multiple-entry visas have no limit to the number of entries permitted.
These entry categories have the same duration of stay which allows up to 90 days within a period of 6 months
How long is the Category C visa valid for?
The validity of a Category C visa depends on the classification of entries. Single and double entry is valid usually 6 months to a year. For multiple-entry visas, you can select the validity period. Their validity periods range from a year to 5 years.
Are there any requirements for Schengen visa applications?
It is important that you know what the Norway Schengen visa requirements are. You must have a valid passport with three months of validity remaining after your exit date. You will also need two passport quality photos, as well as a credit or debit card for payment. Of course, you also need a completed visa application form from iVisa.com.
The embassy may also need you to provide a travel itinerary or a round-trip ticket, and proof that you have accommodations and financial means while you are inside the region. You may not be required to get travel insurance but it is recommended that you do so, if only for contingencies.
Can I trust iVisa.com with my application for a Norwegian Schengen visa?
That's a big, resounding ten-four. iVisa.com will help you obtain the Norwegian USV easily and with as little effort as possible. We have a team of experts that handle applications thoroughly to ensure approval. We have a unique security system that makes sure all the documents and information given are not accessed by unauthorized persons. Our approval rate is almost 100%, proof that iVisa.com is the platform you need.
You can check the testimonials of our valued customers here.
Where can I best reach you?
Do not hesitate to contact us through the chat feature at iVisa.com. You can also reach us by sending your concerns and questions to [email protected]. Our dedicated team is always ready to resolve any of your concerns and inquiries.